Best Digital Adoption Platform in 2023
Are you looking for a Digital Adoption Platform for your business? You have come to the right page. This guide will help you discover the best Digital Adoption Platform of 2023 and along with a deep dive into their features, pricing, rating, etc.
What is Digital Adoption Platform?
Digital adoption platform (DAP) software is designed to facilitate employee onboarding and training processes as well as help businesses optimize their digital solutions and improve user experiences. DAPs provide in-app guidance, interactive tutorials, and analytics to track user interactions. This software helps to reduce frustration and improve productivity for the users by providing step-by-step guidance on using the digital tools and applications within an organization.
How Digital Adoption Platform work or function?
Digital adoption platforms are designed to streamline the process of software adoption in the workplace. By providing step-by-step guidance and interactive tools, these platforms help users quickly learn how to use new software applications. They also measure user engagement and skill levels, allowing managers to track progress and identify areas for improvement. With a digital adoption platform, companies can save time and money by reducing training costs and improving productivity.
Benefits of Digital Adoption Platform?
Benefits of Digital Adoption Platform:
Helps in increasing software adoption, reducing errors and downtime, and improving user productivity.
Provides on-demand training and support to users, leading to enhanced user experience and satisfaction.
Helps organizations in reducing training costs, improving ROI on software investments, and achieving digital transformation faster.
Provides insights into user behavior, identifies bottlenecks and inefficiencies, and enables data-driven decision-making.
Facilitates software updates and changes, ensuring users are always up-to-date and productive.
How we curated this list
We conducted extensive research to identify a wide range of software options within each category. This involved exploring online resources, industry publications, software directories, and user reviews. Please note that the pricing and features mentioned here are subject to change. We recommend you to visit the product website for the latest information before making a decision.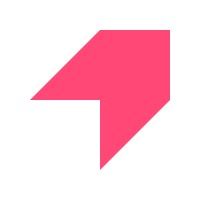 Product Description
Create impactful products and features by capturing and understanding qualitative feedback at scale, to help prioritize and inform what you develop next.
Pros and Cons
Pendo offers a variety of tools to improve software experiences for customers and employees alike, including in-app guides, feedback collection, and analytics.
The platform offers comprehensive retroactive data to give businesses a full picture of how their customers behave and feel.
Pendo provides education, events, and training to support digital leaders, particularly through its MTP community, certification courses, and Pendomonium product festival.
The pricing for Pendo's services is not clear and requires contacting the company directly to receive a quote.
Pendo may be overwhelming for small teams or startups, as it offers a wide range of features and tools that may not all be necessary for their needs.
Some users may find the platform's focus on data and analytics to be too data-driven and not focused enough on human-centered design.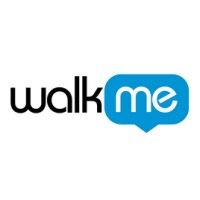 Product Description
The Digital Adoption Platform (DAP) of WalkMe™ enables your business to simplify the online experience and eliminate user confusion.
Pros and Cons
The WalkMe Digital Adoption Platform enables organizations to use data to simplify user experiences across different enterprise applications, which can help improve software ROI and drive business outcomes.
Users can uncover software usage, see where users struggle, prioritize and manage their digital adoption initiatives, and take immediate action to fix what is not working.
The platform offers personalized and automated experiences for users, thus allowing employees to get their job done faster.
There is no information about the pricing of the WalkMe Digital Adoption Platform, which might make it difficult for users to budget for the investment.
The platform might require users to have a certain level of technical expertise to be able to use it effectively.
Some users might find the platform too focused on data and analytics, which could be overwhelming or distracting for them.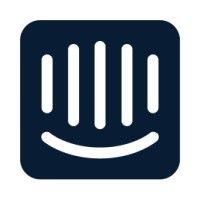 Product Description
Faster resolutions, higher CSAT, and lighter support volumes with the only platform to combine the power of automation and human customer support.
Pros and Cons
The GPT-4-powered AI bot called Fin can automatically and accurately answer support questions with zero training required.
Intercom's AI-enhanced Inbox is lightning fast, easy-to-use, and optimized for efficiency—maximizing team productivity and speeding up customer resolutions.
Intercom's proactive support tools can help businesses get ahead of known issues and reduce support volume by resolving customer issues before they even contact support.
While AI-powered chatbots and automation tools can reduce support volumes and increase customer satisfaction, it may not be as effective as human-to-human interaction in some cases.
Some customers may not prefer using Messenger and prefer traditional customer support channels like phone and email.
Intercom's comprehensive platform with 300+ apps and integrations may be overwhelming for small businesses with limited resources and need for a simpler solution.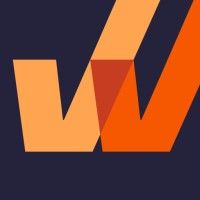 Product Description
Whatfix's interactive digital adoption platform and analytics enable employees with contextual user experiences, step-by-step guidance, self-help user support, and user behavior analytics to drive digital adoption for desktop, mobile, and web applications.
Pros and Cons
Personalization: The Whatfix Digital Adoption Platform offers personalized onboarding, interactive guidance, and on-demand support in the flow of work.
Content Creation: The platform allows businesses to easily create, publish, and manage content in various engaging formats.
User Feedback: Companies can obtain real-time user feedback on help content, which can improve the quality of help content and overall user experience.
Limited Application Integration: Although the platform offers integrations with various enterprise systems, it only supports a few specific applications like Salesforce, SAP, Oracle, Microsoft, Workday, etc.
Pricing: There is no information on the pricing of the platform, so it's uncertain whether it is affordable for businesses on a budget.
Learning Curve: Implementing the platform may require some time and effort to understand its capabilities and fully utilize them, which can be inconvenient for businesses with limited resources.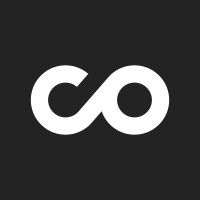 Product Description
ChurnZero is a customer success software that helps businesses understand customer's product usage, health and more to improve the customer experience. Request a demo.
Pros and Cons
The platform offers a range of features, such as customer health scores, in-app communication, and customer profiles, that can help improve customer success.
The AI-powered tools can automate workflows, predict customer behavior, and offer real-time alerts, saving time for the customer success team and improving accuracy.
The platform can integrate with various tools used by businesses, which can help streamline processes and improve efficiency.
The platform seems to be geared more towards subscription-based businesses, which may limit its usefulness for other types of businesses.
There is no information provided on pricing, which may make it difficult for potential customers to determine if the platform is a viable option for their budget.
The platform's effectiveness may depend heavily on the quality of data input and the competency of the customer success team, which can vary greatly from one business to another.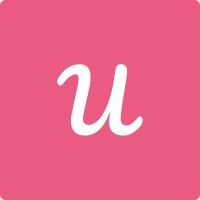 Product Description
Userpilot helps product teams deliver personalized in-app experiences to increase growth metrics at every stage of the user journey.
Pros and Cons
User Feedback: It allows gaining qualitative user feedback to improve the product experience and retain users.
Personalized Onboarding: Userpilot reduces Time to Value with a Personalized User Onboarding Experience, which can help new users get started easily.
In-App Marketing: Users can easily communicate in-product with their users and deliver timely, highly targeted in-product messages to their users with zero code, increasing customer engagement.
Limited Focus: It focuses on metrics and growth, which may overlook other user needs such as accessibility or specific features.
Complexity: Userpilot offers a variety of features and tools, which may be overwhelming or difficult for users to navigate.
Pricing: The pricing of Userpilot may not be affordable for small businesses or startups with limited budgets.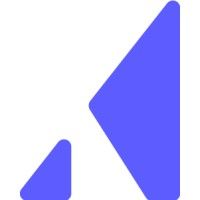 Product Description
Appcues is the most flexible way to build personalized product experiences. From user onboarding through adoption and retention. Get started for free.
Pros and Cons
Appcues helps in designing and deploying captivating onboarding experiences in a few minutes.
The platform offers personalized onboarding to users, which can improve user activation and conversion rates.
Appcues provides detailed reporting to measure the impact of experiences on key user segments like trialers or new users.
Appcues is a paid platform, which may not be affordable for small businesses with a limited budget.
Appcues may not be suitable for companies with complex products as designing personalized experiences for such products may take more time.
Some users may be uncomfortable with the idea of their data being tracked and monitored, which Appcues does to provide detailed reporting.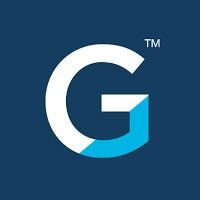 Product Description
Gainsight's product experience platform empowers companies with the analytics, onboarding, & feedback tools to deliver best-in-class product experiences.
Pros and Cons
Provides a holistic view of the customer relationship and health.
Helps in identifying and aligning expansion opportunities.
Enables to collect meaningful feedback from users and act on it.
May be overwhelming for small businesses or startups.
Requires some technical expertise to use all the features effectively.
It may be expensive for smaller businesses.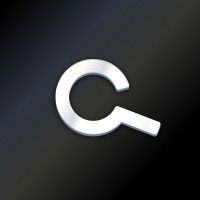 Product Description
CommandBar gives you in-app help, natural language search, and non-annoying nudges — in one powerful platform.
Pros and Cons
The Universal Search feature allows users to search for anything easily and quickly.
The Nudges & Questlists functionality can guide users and improve their experience with the app.
The Integrations feature enables users to plug in their existing tools into CommandBar without requiring any code.
The product is geared towards developers and product teams, so it may not be user-friendly for non-technical users.
The pricing of the product is not mentioned, so potential users may not know the cost.
The Mobile Coming Soon feature is still in development, so it may not be available for use yet.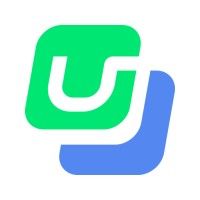 Product Description
The fastest way to fast user onboarding. Userflow lets your whole team build customized in-app tours, checklists and surveys, without code. Convert more customers and increase retention.
Pros and Cons
Userflow allows customized in-app tours, checklists, and surveys, making it easy for teams to improve user onboarding which ultimately increases conversion rates and retention.
Userflow works like a layer on top of the app, making it easy to build fast flows without any technical skills.
The platform has been trusted by over 500 software providers and has received positive reviews from customers who appreciate its intuitive design and game-like feel.
There is no mention of pricing on the website, making it difficult to determine if Userflow is an affordable solution for smaller companies.
While Userflow claims to be easy to use, some users may still require additional technical support or guidance to fully utilize its features.
The website does not provide any information about integrations with other software or platforms, which may limit its compatibility for some users. Product Description
Create interactive product walkthroughs and improve user onboarding with UserGuiding. Affordable and easy to use. 7,000+ active companies. Try now for free!
Pros and Cons
UserGuiding offers a no-code solution for creating in-product experiences, making it accessible to those without technical skills.
The tool offers a wide range of features, including onboarding checklists, analytics, and resource centers.
UserGuiding has a 14-day free trial and a 30-day money-back guarantee, making it easy for teams to try out the tool and see if it works for them.
The pricing for UserGuiding is not clearly stated on the website and requires a quote request.
The website contains a lot of information and can be overwhelming for first-time users.
Some users may prefer a more personalized onboarding experience that is tailored specifically to their product or service. Product Description
Instantly make guided, step-by-step directions for any website directly in the browser. iorad is the quickest and easiest tutorial creator on the web.
Pros and Cons
Helps users to create tutorials quickly and efficiently, reducing the time needed to create tutorials by up to 5 times.
Provides a streamlined solution that enables people and organizations to move through the Knowledge Loop more efficiently.
It can be used by individuals or part of a global organization and can save time for everyone involved.
The product might not be suitable for those who prefer traditional teaching and learning methods.
Some users might find the interface overwhelming or too complicated.
It might not be the most affordable option for those on a tight budget. Product Description
VisualSP is a full-featured digital adoption and user support platform (DAP) for Microsoft Apps Users to be more productive and self-sufficient.
Pros and Cons
Boosts employee adoption & competence with just-in-time learning.
Reduces support tickets and user confusion.
Provides contextual experiences for various web applications.
No pricing mentioned, so it might be expensive for some businesses.
Some functionalities might be redundant for businesses with an established support system.
Might take some time for users to get used to the in-app training interface. Product Description
Hundreds of companies are already using Lemon Learning. Unleash the potential of your software and reduce support costs.
Pros and Cons
It helps increase digital adoption of software with step-by-step guidance, which can improve learning retention.
It can automate tasks to increase productivity, allowing IT teams to focus on strategic and higher-value projects.
It can standardize business processes from the beginning, which can save on support and training costs.
It may not be compatible with non-web-based software.
Some users may prefer other methods of learning beyond step-by-step guidance.
The cost of the product is not mentioned and may be prohibitive for some companies. Product Description
Userlane is a market leading digital adoption platform that instantly improves the usage and adoption of your software. Find out more!
Pros and Cons
The platform provides in-app guidance, context-sensitive help, and content creation to improve user experience and increase productivity.
Userlane offers support channel integration, which allows users to receive real-time help to reduce support tickets and costs.
Userlane has solutions for various use cases such as employee training & support, digital employee experience, digital transformation, change management, software adoption, customer onboarding, and customer support.
The product is not free and requires payment for use.
The features and solutions offered by Userlane may not be suitable for every company or industry.
Userlane is primarily focused on digital adoption, and there may be limitations in other areas of software management and employee training.
Missing a tool?
List it here

->
Frequently asked
questions
The best digital adoption platform software will depend on your specific needs and goals. Some popular options include WalkMe, Whatfix, and Userpilot. Evaluate features, pricing, scalability, and integration capabilities to find the software that aligns with your business requirements.
Digital adoption platform software offers benefits such as employee training and onboarding, improved user engagement and adoption, reduced support tickets, streamlined business processes, and increased productivity. It helps businesses in achieving higher ROI, faster time-to-value, and enhances overall user experience for software applications.
The common use of digital adoption platform software is to help organizations improve user adoption and engagement with their software applications. It offers contextual, personalized, and in-app guidance to users, simplifies training and onboarding, automates repetitive tasks, and tracks user activity and feedback to enhance the overall user experience and productivity.
When choosing digital adoption platform software, consider features like user onboarding, personalized training, task automation, analytics, integration options, support, and security. These features will help you efficiently implement and manage your software adoption process.
Digital adoption platform software is used across various industries, including e-commerce, retail, healthcare, finance, and more. It is a versatile tool that helps businesses of all sizes and sectors to improve their user adoption and increase the ROI of their software investments.
The cost of digital adoption platform software can vary based on features, provider, and company size. Monthly subscriptions can range from $10 to $250 per user or more, depending on the level of customization required. Some providers also offer free plans with limited features.
Yes, there are free digital adoption platform software tools available. Some examples include Whatfix and UserGuiding. However, these free plans may have limitations on features and the number of users. Nonetheless, they are a good starting point for small businesses or those with basic digital adoption needs.
Digital adoption platform software typically requires some level of technical expertise, as it involves integrating with various software applications and customizing workflows. However, many platforms offer intuitive interfaces and customer support resources to assist users in implementing and utilizing the software. Basic knowledge of software application and digital transformation concepts is helpful.
How to use this page to find the right software
Identify your needs and requirements from the software. Consider factors like functionality, features, platform compatibility, budget, and any specific industry or personal preferences.
Based on your needs, prioritize the features or functionalities that are essential for your software.
Explore the website link of each software to gather more detailed information about it.
Engage employees right inside emails
⚡ Streamline employee onboarding with interactive emails
✉️ Conduct pulse surveys and gather feedback inside the emails
🔥 Organize outings & collect opinions with interactive polls in emails
Early stage startup? These tools might help you
Better emails. less work.
super growth.