Best Drop Shipping Software in 2023
Are you looking for a Drop Shipping Software for your business? You have come to the right page. This guide will help you discover the best Drop Shipping Software of 2023 and along with a deep dive into their features, pricing, rating, etc.
What is Drop Shipping Software?
Drop shipping software is a tool that facilitates the fulfillment process for e-commerce business owners who don't want to hold inventory. With this software, suppliers can directly ship products to customers on behalf of the seller. It also helps sellers to manage orders, track inventory levels, and monitor shipping statuses. This software saves time and money while allowing merchants to scale their business and focus on customer satisfaction.
How Drop Shipping Software work or function?
Drop shipping software is a tool used to automate and streamline the process of selling products without holding inventory. It enables e-commerce businesses to connect with suppliers and easily import products to their online stores. The software handles order processing, fulfillment, and shipping, allowing businesses to focus on marketing and sales. With drop shipping software, businesses can expand their product offerings, minimize risk, and reduce overhead costs.
Benefits of Drop Shipping Software?
Benefits of Drop Shipping Software:
Enables businesses to sell products without stocking inventory, reducing upfront costs and risk.
Provides automatic order processing and fulfillment, streamlining operations and saving time.
Offers real-time inventory tracking and management, ensuring product availability and reducing potential stockouts.
Integrates with multiple sales channels, expanding sales reach and increasing revenue.
Provides access to robust reporting and analytics, enabling businesses to make data-driven decisions.
Allows for easy management of multiple suppliers, reducing the complexity of drop shipping.
Using drop shipping software can revolutionize the way businesses operate, providing a streamlined and efficient approach to sales and fulfillment.
How we curated this list
We conducted extensive research to identify a wide range of software options within each category. This involved exploring online resources, industry publications, software directories, and user reviews. Please note that the pricing and features mentioned here are subject to change. We recommend you to visit the product website for the latest information before making a decision.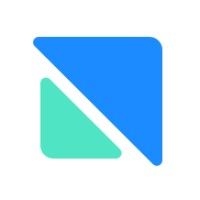 Product Description
Use Convictional to launch a multi-vendor B2C or B2B marketplace. We enable retailers and distributors to source, onboard, and integrate with third-party suppliers for marketplace and drop ship.
Pros and Cons
Convictional's platform enables retailers to add new brands and categories without needing to invest in or hold physical inventory, which can lead to reduced inventory costs.
The platform helps retailers achieve freshness and differentiation by offering a broader assortment and new, complementary product categories.
Rapid SKU onboarding allows retailers to be the first to market with modern brands that aren't listed with other retailers or marketplaces.
Convictional only offers support for certain business models, teams, and initiatives, which may limit its usefulness for some businesses.
The platform's automation may be seen as a negative for businesses that prefer a more hands-on approach to onboarding and fulfillment.
Pricing for the platform is not readily available, so it may be difficult for businesses to determine if it fits within their budget.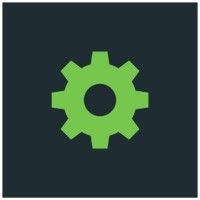 Product Description
Import, manage and ship your orders with ShipStation. Our shipping software is designed to save you time and money on eCommerce order fulfillment. With ShipStation, eCommerce shipping is easy, you'll be up and running in minutes. Try the #1 choice of online sellers risk-free for 30 days!
Pros and Cons
Access to discounted rates of up to 84% from top carriers like UPS, USPS, and DHL Express that helps merchants save money on shipping.
Offers integration with over 130,000 partners, such as order management, shipping, ERP and accounting, which simplifies order fulfillment and streamlines the shipping process.
Provides features like branding, automation, and advanced tracking tools that help create an outstanding customer experience and improve customer satisfaction.
Rates and discounts are limited to shipping from the continental U.S. only, which may not be suitable for businesses that ship from Hawaii, Puerto Rico, and Alaska.
Pricing plans are not mentioned in detail in the passage, so it's hard to know whether the plans are affordable or scalable for businesses of different sizes.
ShipStation University, which offers educational resources on the platform, may not be accessible or have enough resources for all users.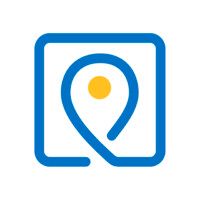 Product Description
Join Sellvia, #1 US dropshipping supplier, to benefit from lightning-fast shipping across the US within 1-3 business days and proved ecommerce profit-making strategy.
Pros and Cons
Offers a free 14-day trial for Sellvia and Sellvia PRO.
Provides a turnkey ecommerce business with a personal manager.
Has a range of SEO and social media packages to increase exposure and organic traffic.
The pricing for Sellvia and Sellvia PRO is not listed and only mentioned after the 14-day trial.
It is not clear how much control the user has over product pricing and profit margins.
There is no mention of customizable product pages or the ability to personalize the product descriptions for individual businesses.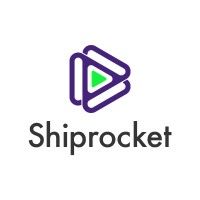 Product Description
India's most-used eCommerce logistics and shipping software solution for the best courier services. Try Shiprocket for free.
Pros and Cons
Shiprocket offers domestic shipping starting at Rs. 20/500gms and international shipping starting at Rs. 290/50gms.
The platform has integration with top 25+ courier partners and allows for easy pickup from multiple locations.
Shiprocket provides effective order tracking via SMS and Email notifications and a white-labeled shipment tracking page.
Shiprocket's 24000 serviceable pin codes in India might not cover all remote locations.
Shiprocket charges a handling fee for each order fulfilled by them.
Shiprocket is primarily focused on serving businesses, so it might not be the best option for casual sellers with low volume shipments.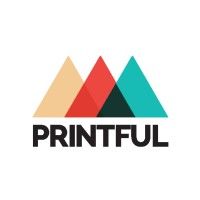 Product Description
Sell your designs or print for personal use with no minimum orders using our on-demand print and embroidery fulfillment service. We print and ship your orders under your brand, hassle-free.
Pros and Cons
User-friendly website interface.
Wide range of customizing options for different products.
Efficient printing and delivery services.
Higher pricing compared to other printing services.
Limited scope for bulk order discounts.
Less accurate color matching for certain products. Product Description
Cymbio's platform empowers brands to grow their digital sales with the world's first end-to-end drop ship and marketplace solution. Our comprehensive B2B hub facilitates automation for all vendors, protocols, and systems.
Pros and Cons
Capita Healthcare Decisions offers a range of products and services that can help improve healthcare globally through the application of technology and talent.
Their clinical decision support service can assist clinicians in assessing a patient's presenting symptoms and the severity of the situation, leading to an efficient and timely referral to appropriate care.
Their patient administration and data management services can drive up efficiency and maximize admin team productivity, delivering cost-effective solutions.
The cost of their products and services is not mentioned, it may be expensive.
The effectiveness of their services may vary depending on the healthcare organization or system.
There is a lack of information about the company's customer support and training services.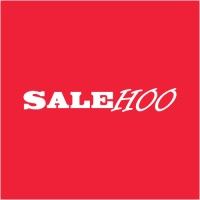 Product Description
Successful dropshippers have reliable suppliers. Now you do, too! You don't have to play supplier roulette. At SaleHoo, we've pre-vetted 8,000+ suppliers and over 2.5 million products, start building your dropshipping business with confidence!
Pros and Cons
SaleHoo provides access to a global network of over 8,000 trusted suppliers, making it easier for entrepreneurs to build their business with confidence.
SaleHoo's market research tool, SaleHoo Labs, can help identify high-profit, in-demand products that can give entrepreneurs a competitive edge.
SaleHoo offers exclusive eCommerce training videos, featuring insights from 7-figure eCommerce sellers, that can help entrepreneurs build a successful online store using Shopify, Amazon, eBay, and more.
SaleHoo's pricing may not be affordable for some entrepreneurs, especially those who are just starting out and may not have enough capital.
SaleHoo's supplier directory may not include every supplier in a certain industry, limiting options for entrepreneurs who are looking for niche products or services.
SaleHoo Dropship may not be suitable for entrepreneurs who prefer sourcing products from their own suppliers, rather than relying on pre-vetted ones provided by SaleHoo.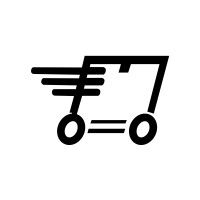 Product Description
Make up to 2,000% profit with AliExpress Dropshipping Business. Get a turnkey AliExpress dropshipping store for free!
Pros and Cons
User-friendly: AliDropship is easy to navigate, even for beginners.
Automated process: It automates the entire process, from importing products to fulfillment.
Affordable: AliDropship is budget-friendly compared to other dropshipping platforms.
Limited customization: There is limited customization compared to other e-commerce platforms.
Limited product options: AliDropship only supports products from AliExpress.
Requires WordPress: It is only compatible with WordPress, so users must have a WordPress website to use AliDropship.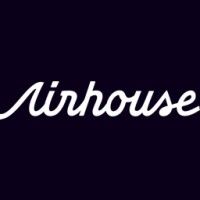 Product Description
Airhouse is the first all-in-one logistics platform for modern direct-to-consumer ecommerce companies. Launch a complex fulfillment operation in seconds.
Pros and Cons
Airhouse offers a free trial for inventory receiving, storage, or shipping.
Airhouse provides one-click integration for most stores, with free sales engineering for large brands, making it simple and easy to use.
Airhouse guarantees on-time, error-free fulfillment with inventory insurance included.
Airhouse currently operates in limited countries, with the United States and United Kingdom being the only locations they have warehouses.
The pricing structure is not clear and requires a consultation to determine the cost.
The focus on high-growth companies may not be suitable for small or medium-sized businesses.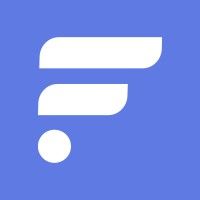 Product Description
Flxpoint allows for fully automated, end-to-end dropship and marketplace management. Integrate any vendor and optimize every order.
Pros and Cons
Flxpoint offers a comprehensive solution for managing dropship, marketplace, and distributed fulfillment operations end-to-end, which can save time and resources for retailers, distributors, and brands.

The platform allows users to easily integrate any dropship vendor or 3PL warehouse, launch and grow a multi-vendor marketplace, and drive profitability through dropship and distributed order optimization.

Flxpoint provides world-class support, including an experienced team of ecommerce API & EDI experts, 24/7 support with < 3 hour response times, and dedicated success team members.
The pricing for Flxpoint is not mentioned in the given passage. It may be expensive for small businesses or startups.

The platform may have a steep learning curve for some users, especially those who are not familiar with Photoshop or similar tools.

Customization options may be limited for some users, as the platform offers pre-built connectors and integrations. Some users may prefer more flexibility in customizing their workflows. Product Description
DropshipMe simplifies importing AliExpress products to your WordPress store. Only select products with clear, edited titles and descriptions that match your store.
Pros and Cons
Easy and hassle-free dropshipping: DropshipMe offers a streamlined dropshipping process that lets you import products directly to your WooCommerce store and fulfill orders with a few clicks.
Curated selection of high-quality products: The platform curates a list of trending and best-selling products from AliExpress, which means you don't have to spend hours looking for products to sell.
Free starter plan available: You can start using DropshipMe for free with the Starter plan, which lets you import up to 50 products and fulfill up to 100 orders per month.
Limited product selection: While DropshipMe's curated selection of products is high-quality, it's still limited to what AliExpress has to offer.
Only available for WooCommerce: If you don't use WooCommerce to manage your online store, you won't be able to use DropshipMe.
More expensive than self-sourcing: Because you're paying for the convenience of dropshipping, the cost per product on DropshipMe can be higher than sourcing products yourself directly from AliExpress.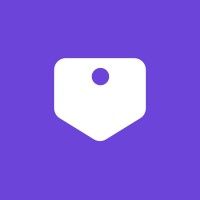 Product Description
Pros and Cons
No upfront cost, credit card details or registration fees required.
Offers a wide selection of products from thousands of dropshipping suppliers all over the world.
Integrates with popular eCommerce platforms like Shopify, eBay, BigCommerce, and more.
Most of the suppliers are based in the US and Europe, limiting the product choices for customers in other regions.
No information is provided on the quality or reliability of the suppliers, which could lead to issues with product fulfillment and customer service.
Heavy discounts might lead to lower profit margins for dropshippers, making it difficult to grow their business. Product Description
Improve customer experience and generate more revenue with Logicbroker's drop ship, marketplace, and supply chain visibility solutions.
Pros and Cons
Provides a flexible and scalable platform with API-first technology to integrate frictionlessly with new and existing systems.
Helps businesses increase sales, maximize efficiency, and lower costs with B2B and D2C drop ship, marketplace, and supply chain visibility solutions.
Offers a learning experience platform with learning modules to get vendors up and running fast and also provides industry trends, blog, whitepapers, and eBooks as resources.
No mention of pricing or costs associated with using the platform.
Limited information provided on the customer support system, although there is a help center and ticket submission option available.
May have a steeper learning curve for those who are not familiar with API-first technology or supply chain management. Product Description
Leading shipping software for eCommerce merchants with low shipping rates, a network of 250+ couriers, powerful automation, and seamless integration.
Pros and Cons
Provides access to exclusive, pre-negotiated shipping rates of up to 91% off.
Offers 250+ courier services from USPS, UPS, DHL, and more.
Integrates with leading international couriers, calculating tax and duty costs and preparing the right paperwork for smooth customs clearance and delivery.
Only beneficial for businesses that require shipping services.
The cost of shipping may still be high for certain types of products or destinations.
The free trial period may not be sufficient for businesses to fully assess the software's benefits. Product Description
SaleSource is the ecommerce analytics platform and product finder to grow your Shopify business, with support for dropshipping and AliExpress.
Pros and Cons
SaleSource offers a large dataset of over 3 billion Shopify Ecosystem datapoints which can help ecommerce merchants, agencies, app developers and investors make data-driven and informed decisions.
Their platform provides AI sales algorithm, product research, and daily updates on Shopify Merchant and App analytics which can help ecommerce entrepreneurs find market opportunities and track sales trends.
SaleSource has a Chrome extension that provides real-time product sales and trends, sales history, top global suppliers, and competitive shops, which could give entrepreneurs an edge in staying ahead of customer demand curves.
SaleSource's pricing plans are not clearly mentioned in the passage. Entrepreneurs may need to research further to understand the cost of using their platform.
SaleSource's services may only be limited to Shopify users, which could limit its potential market.
The passage does not provide any feedback or reviews from customers or users who have used SaleSource's platform, which may leave prospective users unsure about the platform's effectiveness.
Missing a tool?
List it here

->
Frequently asked
questions
The best dropshipping software depends on your specific needs and goals. Popular options include Oberlo, Dropified, and Spocket. Evaluate features such as product selection, order fulfillment, pricing, and integration capabilities to find the software that aligns with your business requirements.
Drop shipping software offers benefits such as automated product sourcing, order fulfillment, inventory management, and shipment tracking. It allows businesses to reduce overhead costs, expand product offerings, and streamline operations. It also offers ease of scalability, reduced risk, and increased customer satisfaction.
The common use of drop shipping software is to manage and automate the order fulfillment process by connecting an online store with suppliers who handle shipping and delivery. It enables businesses to offer a wider range of products without the need for inventory, as well as track orders, manage pricing and stock levels, and provide customer support.
When choosing drop shipping software, consider features like product sourcing, order management, inventory management, automated product uploads and price updates, shipping updates, customer support, and integration options. These features will help you effectively manage and optimize your drop shipping business.
Dropshipping software is used across various industries, including e-commerce, retail, B2B services, travel and hospitality, media and entertainment, nonprofit organizations, and more. It is a versatile tool that helps businesses of all sizes and sectors to streamline their dropshipping process and efficiently manage their orders.
The cost of drop shipping software can vary based on features, provider, and the number of products. It can range from free basic plans to monthly subscriptions starting at $29 to $299 or more, depending on the scale and complexity of the business.
Yes, there are free dropshipping software tools available. Some popular options include Oberlo, Spocket, and Modalyst. These free plans often have limitations on features, product number, and monthly orders. However, they can be a good starting point for small businesses or those with basic dropshipping needs.
Drop shipping software typically requires basic technical skills, such as familiarity with ecommerce platforms & inventory management. While some software may have intuitive interfaces, advanced features or integrations may require further technical knowledge or support.
How to use this page to find the right software
Identify your needs and requirements from the software. Consider factors like functionality, features, platform compatibility, budget, and any specific industry or personal preferences.
Based on your needs, prioritize the features or functionalities that are essential for your software.
Explore the website link of each software to gather more detailed information about it.
Elevate your marketing campaigns with interactivity
📈 Increase engagement and conversions with interactive emails
✉️ Automate lifecycle email marketing for pin-point targeting with emails
⚡ Nurture leads with fun widgets like spin-the-wheel, quizzes, polls, etc
Early stage startup? These tools might help you
Better emails. less work.
super growth.