Best Employee Communications Software in 2023
Are you looking for an Employee Communications Software for your business? You have come to the right page. This guide will help you discover the best Employee Communications Software of 2023 and along with a deep dive into their features, pricing, rating, etc.
What is Employee Communications Software?
Employee communications software is a platform that allows businesses to stay connected with their workers. It enables employers to disseminate relevant information, news, and updates in real-time, while also enabling staff members to share their feedback and ideas. Such software also simplifies internal communication protocols, streamlines HR processes, and enhances employee engagement. By choosing the right employee communications software, businesses can keep their staff motivated, informed, and aligned with their organizational goals.
How Employee Communications Software work or function?
Employee communications software facilitates seamless communication between employees and management by providing a range of features including messaging, announcement sharing, and file sharing. It allows instant communication between teams, promotes collaboration, and helps in customizable message dissemination. The software can be utilized to send vital updates, coordinate teams, and makes it easy to engage employees with company news and activities. The software is user friendly, ensures privacy, and is accessible to employees across the enterprise.
Benefits of Employee Communications Software?
Benefits of employee communications software:
Streamlines communication processes
Enhances employee engagement and productivity
Improves collaboration and knowledge sharing
Tracks employee feedback and sentiment
Provides personalized content delivery
Increases transparency and accountability
Enables real-time updates and notifications
Reduces IT support costs and complexity.
How we curated this list
We conducted extensive research to identify a wide range of software options within each category. This involved exploring online resources, industry publications, software directories, and user reviews. Please note that the pricing and features mentioned here are subject to change. We recommend you to visit the product website for the latest information before making a decision.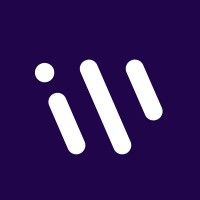 Product Description
Improve your employee communication with the leading employee app and employee software for a more connected business.
Pros and Cons
Workvivo has a comprehensive feature structure that includes employee communication, engagement, experience, and social intranet.
Workvivo has been trusted by big brands and has raised a considerable amount of funding.
Workvivo offers solutions tailored by industry and use case, making it adaptable to different business needs.
The press release does not provide information about pricing or affordability of the product.
There is no mention of the learning curve and training required to use Workvivo effectively.
The product's impact on productivity and business performance is not explicitly stated.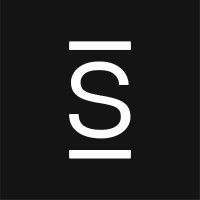 Product Description
Transform employee experience and internal communications with an intranet software. Simpplr helps connect employees to boost productivity and retention.
Pros and Cons
Simpplr EX Platform promises to elevate employee experience by delivering personalized and curated digital workplace experiences, improving productivity and engaging employees.
The platform provides advanced AI, federated search, auto-governance engine, security, and compliance features to ensure user safety and data integrity.
They have a good number of successful customers globally and have been named a leader in the Forrester Wave for Intranet Platforms.
The pricing details are not available on the website.
The platform may require some time for initial set-up and configuration.
It may not be suitable for businesses that do not require an intranet platform for employee communication and collaboration.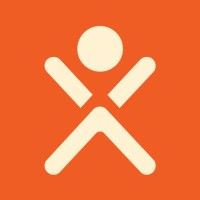 Product Description
Connect, motivate, align, and engage employees, channel partners, sales team, and consumers with our engagement, rewards, commission, and incentive technology.
Pros and Cons
Empuls is an all-in-one employee engagement platform that offers a range of useful features including employee communication, surveys, recognition, and rewards, providing a comprehensive solution for improving employee engagement.
The platform seamlessly integrates with a range of HR tools including HRMS, single sign-on, and collaboration software such as Microsoft Teams and Slack, making it easy to incorporate into existing workflows.
Empuls offers a diverse range of employee perks and benefits such as discounts, early wages, and tax-saving benefits, which can help improve employee wellbeing and job satisfaction.
The pricing plan for Empuls is not clearly presented on their website, making it difficult to assess the platform's affordability.
Empuls may be overwhelming for smaller organizations that do not have a need for all the features and benefits offered by the platform, potentially leading to a mismatch between cost and value.
While the platform includes an AI-powered engagement bot, it may not be as effective or customizable as more traditional engagement approaches, leading to potential gaps in employee engagement efforts.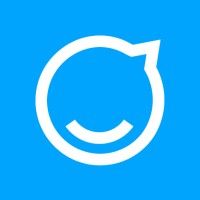 Product Description
Staffbase is the employee communications management platform that sets a new standard for reaching and engaging all your employees.
Pros and Cons
The on-demand learning platform is free to use.
Staffbase offers various solutions for different industries, making it suitable for any business type.
The platform provides a comprehensive package of internal communication tools from strategy to analytics in one place.
The website does not provide information on the size of the organization that Staffbase can handle.
It may take some time to get accustomed to the platform, and businesses could require training for their employees to use it efficiently.
While Staffbase offers a wide range of communication channels, integrating them all could be a challenge for smaller businesses with limited resources.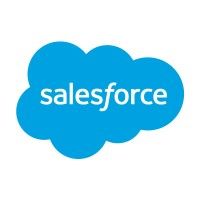 Product Description
Increase productivity, innovation, and success with Salesforce Chatter. Chatter is the enterprise collaboration software solution and social network that connects every employee with files, data, and experts they need anywhere, anytime.
Pros and Cons
Chatter allows for easy sharing of expertise, files, and data across a company.
Chatter has embedded apps and custom actions that allow for collaboration on sales opportunities, campaigns, and projects.
Chatter provides a platform for anyone to share insights or propose new ideas.
Chatter's collaboration features may not be necessary for smaller businesses.
The platform may be overwhelming for some users who are not familiar with social media.
Chatter may not have as many advanced features as other enterprise collaboration software.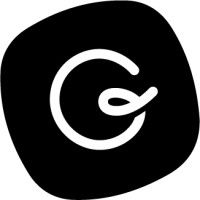 Product Description
Cut through the noise and end information overload with Guru, an all-in-one wiki, intranet, and knowledge base that serves as your company's single source of truth.
Pros and Cons
Guru is an all-in-one tool combining a wiki, intranet, and knowledge base that keeps all the information in one place, making it easy to access and update anytime.
Guru integrates with various applications like Slack, Chrome, and Gmail making it easy to use while working in different applications.
Guru has an AI-powered search function that suggests relevant information to employees based on the web page they are viewing, thus reducing the time wastage in searching for information.
While Guru is an all-in-one tool, it may be too broad and not specifically catered to any particular department or industry, which may not suit some users' needs.
Guru's AI suggestion function may not always provide relevant information, leading to inefficiencies in finding the right information.
Guru's pricing plans may not be suitable for small businesses or individual users who may find them expensive, limiting the tool's accessibility to a wider audience.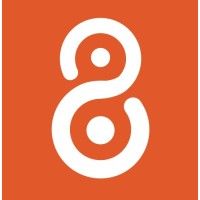 Product Description
We help brands tap into the power of their number one asset: employees. Our platform makes it easy for employees to share brand-approved content on social.
Pros and Cons
DSMN8's employee advocacy platform provides a streamlined way for employees to share brand-approved content across their personal and professional networks.
The platform centralizes an organization's content into a custom news feed, making it easy to track results and ROI with an industry-leading analytics suite.
DSMN8 impacts all areas of a business, from marketing and sales to HR and recruitment, and has helped companies achieve significant results, such as a $100,000 earned media value.
The pricing for DSMN8's employee advocacy platform is not mentioned in the passage and may be a factor in whether it is affordable for businesses of all sizes.
It is unclear what level of customization is available in terms of branding and design for the custom news feed, which may be important for companies with specific branding guidelines.
While the passage mentions success stories and positive results achieved by DSMN8's clients, it does not provide specific examples or metrics for these successes, making it hard to fully evaluate the platform's effectiveness.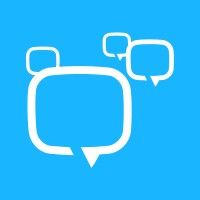 Product Description
Discover the power of engaged, informed, and influential employees with Sociabble your Internal Communications and Employee Advocacy solution.
Pros and Cons
Sociabble offers various services and integrations to help companies with employee communication, advocacy, and engagement.
The platform is trusted by clients and industry experts, and has been ranked as a top performer in employee communications, employee advocacy, and employee engagement.
Sociabble provides ebooks, webinars, and guides to support companies' internal communications, employee advocacy, and social selling efforts.
The website does not provide pricing information, so it is unclear how affordable or accessible Sociabble's services are to small or medium-sized businesses.
While Sociabble emphasizes the benefits of its platform, it does not include any customer reviews or testimonials on its website.
It is uncertain how easy or difficult the platform is to use and how much time it takes to see results from Sociabble's services.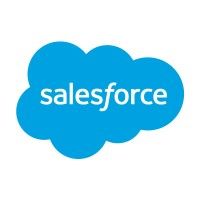 Product Description
With Salesforce's Digital Experience Platform, quickly launch data-powered sites, portals, snf apps, connected across the customer journey.
Pros and Cons
Personalized customer interaction with the help of AI and Data Cloud.
Offers solutions for sales, service, and marketing that can drive success.
Provides a single app for small businesses to sell smarter and provide faster support.
The product might require training and time to understand its features and functionality.
The cost of the CRM might be high for small businesses.
The product might not be suitable for businesses that don't require personalized customer interaction or have a small customer base.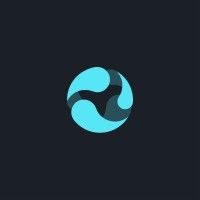 Product Description
Haiilo is the leading employee communications platform that will help you prove the value of your communications.
Pros and Cons
AI Integration AVA can help create content faster by up to 10x using artificial intelligence.
Haiilo offers a variety of modules and integrations, including communication, security, employee advocacy, engagement surveys, and more.
Haiilo is a digital platform that unites all employees and provides modern solutions for multiple industries such as healthcare, automotive, energy, and more.
There is no indication of the cost of the Haiilo product, making it unclear whether it is accessible for businesses with smaller budgets.
While Haiilo claims to offer industry-leading enterprise security, there are no details on the specific security measures implemented, which may make potential clients reluctant to trust the platform.
The passage lacks an explanation of how AI integration AVA works and how it can help businesses, which may make some customers skeptical of its true efficacy.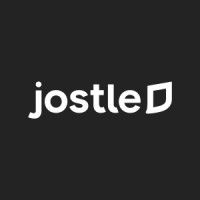 Product Description
Jostle's an employee success platform where everyone connects, communicates & celebrates together. See how our platform helps employees succeed!
Pros and Cons
Helps centralize communications and clarifies information, reducing frustration for employees.
Provides a platform to build culture and celebrate success together, fostering a collaborative and positive work environment.
Works on mobile devices, allowing employees to stay connected and productive even when away from their desks.
It may take some time for employees to adapt to the new platform and learn how to use it, potentially causing initial confusion and resistance.
The pricing for Jostle is not readily available and may be costly for smaller businesses.
There is little information provided about the software's integrations with other systems, which could be a concern for companies already using specific software that they rely on. Product Description
Smart, efficient news worthy of your time, attention, and trust. Covering local news, politics, health, climate, tech, media, business, sports, world, science and more.
Pros and Cons
User-friendly interface: Axios HQ offers an intuitive interface that simplifies the task of composing and editing newsletters.
Customizable templates: Users can create unique newsletter templates from scratch or choose from a variety of pre-made designs that tailor to their needs and branding guidelines.
Automated subscription management: The platform automatically updates your subscription lists as subscribers opt-in or opt-out, which saves time and prevents human error.
Limited Integrations: The platform doesn't offer many integrations with other tools, which can be a disadvantage for companies that depend on a larger ecosystem of digital tools.
Pricing may not be suitable for small businesses: The platform's pricing plans can be expensive for small businesses that don't send out a high volume of newsletters.
Limited Customer Support: Some users report that customer support is slow to respond and might be hard to reach in urgent situations.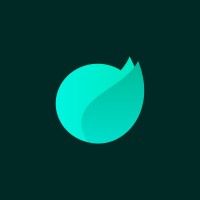 Product Description
This intranet keeps your teams informed, aligned, and productive with a template-based page builder, integrations, and universal search across all company tools.
Pros and Cons
Happeo provides a single, central hub for all of a company's information and knowledge.
Happeo offers laser-focused, but human internal communication with targeted announcements, posts, and pages.
Happeo allows companies to create beautiful, consistent, and branded pages without writing a line of code.
Happeo may not be the best solution for companies that do not use Google Workspace or Microsoft 365.
The cost of Happeo may be prohibitive for smaller companies or startups.
Happeo's advanced analytics may not be useful for companies that do not prioritize data-driven decision making. Product Description
Training frontline staff doesn't have to be a headache. We let you train your employees with media-based training units. It's simple, engaging & effective!
Pros and Cons
Easy to create content and share it directly through existing channels without requiring an additional app.
Allows for interactive elements like quizzes and summary cards to assess employee knowledge retention.
Provides a dashboard to monitor the team's progress with detailed analytic and reporting tools.
Only suitable for microlearning and not suitable for comprehensive training.
Limited customisation and branding options.
No mention of multilingual support which could limit its accessibility to non-native speakers. Product Description
A home base for employees, no matter where they work.
Pros and Cons
Brilliant search feature makes it easy and quick for employees to access the information they need.
No-code custom branding and modular design make it simple to keep key resources, knowledge, and organizational culture in the spotlight.
Haystack's knowledge sharing tools make it quick and simple for employees to access the materials they need to thrive, no matter where they are.
The pricing information is not readily available on the website, which can be a concern for potential customers who want to compare pricing with other intranet platforms.
The focus on communication and knowledge sharing may mean that other features, such as project management or team collaboration, may not be as robust.
The lack of integration with some popular platforms, such as Trello or Asana, may be a drawback for companies that heavily rely on these tools for project management.
Missing a tool?
List it here

->
Frequently asked
questions
The best employee communications software depends on your specific needs and goals. Some popular options include Slack, Microsoft Teams, and Zoom. Consider features such as chat, video conferencing, file sharing, and integration capabilities, as well as pricing and scalability to find the software that best fits your business requirements.
Employee communication software offers benefits such as easy collaboration and communication among employees, streamlined internal communication, increased transparency and employee engagement, improved productivity, and reduced miscommunication. It helps businesses to foster a positive work culture and improve overall organizational performance.
The common use of employee communications software is to facilitate effective communication within an organization. It allows businesses to send important announcements, share company updates, and collaborate on projects. Such software also provides features for file sharing, instant messaging, video conferencing, and feedback tracking to improve communication and productivity.
When choosing employee communications software, consider features like group messaging, chat functions, file sharing, mobile accessibility, analytics, security, integration options, and customer support. These features will help you effectively communicate with your employees and improve collaboration within the organization.
Employee communications software is used across various industries, including healthcare, finance, retail, technology, manufacturing, and more. It is a versatile tool that enables businesses of all sectors and sizes to improve internal communication, employee engagement, and collaboration through features such as instant messaging, video conferencing, and team calendars.
The cost of employee communications software varies greatly depending on the provider, features, and size of the organization. It can range from free plans with basic features to monthly subscriptions starting at $5 to $20 per user, and enterprise plans may cost up to $50 or more per user per month.
Yes, there are free employee communications software tools available. Some popular options include Slack, Microsoft Teams, and Google Meet. These free plans often have limitations on features and user numbers. However, they can be a good starting point for small businesses or those with basic employee communication needs.
Employee communications software is designed to be user-friendly and intuitive, requiring basic computer skills and understanding of communication concepts. However, some advanced features or complex workflows may require technical knowledge or assistance from support resources. Generally, employees with basic technical skills can use these tools effectively.
How to use this page to find the right software
Identify your needs and requirements from the software. Consider factors like functionality, features, platform compatibility, budget, and any specific industry or personal preferences.
Based on your needs, prioritize the features or functionalities that are essential for your software.
Explore the website link of each software to gather more detailed information about it.
Engage employees right inside emails
⚡ Streamline employee onboarding with interactive emails
✉️ Conduct pulse surveys and gather feedback inside the emails
🔥 Organize outings & collect opinions with interactive polls in emails
Early stage startup? These tools might help you
Better emails. less work.
super growth.