Best Employee Recognition Software in 2023
Are you looking for an Employee Recognition Software for your business? You have come to the right page. This guide will help you discover the best Employee Recognition Software of 2023 and along with a deep dive into their features, pricing, rating, etc.
What is Employee Recognition Software?
Employee recognition software is a tool that helps organizations reward and acknowledge employees for their contributions to the company. The software offers a variety of features, including peer-to-peer recognition, goal setting and tracking, and automated performance reviews. By using employee recognition software, organizations can foster a culture of appreciation, motivation, and engagement, which can lead to increased productivity and employee retention rates.
How Employee Recognition Software work or function?
Employee recognition software works by allowing managers to acknowledge and reward employees for their achievements and contributions. The software tracks and analyzes employee performance, allowing managers to identify top performers and create customized rewards programs. Employees can also receive recognition from their peers, boosting morale and fostering a positive work environment. Overall, employee recognition software helps companies retain talent and improve employee engagement.
Benefits of Employee Recognition Software?
Benefits of Employee Recognition Software:
Employee recognition software ensures consistent and fair recognition for top-performing employees.
It simplifies the process of tracking and rewarding employees for their achievements, increasing overall employee satisfaction.
The software can be customized to fit the organization's specific recognition needs, whether it's for length of service, meeting objectives, or outstanding performance.
It can also be used as a tool to enhance company culture and boost employee engagement.
Furthermore, it can help to reduce turnover rates and increase loyalty among employees.
How we curated this list
We conducted extensive research to identify a wide range of software options within each category. This involved exploring online resources, industry publications, software directories, and user reviews. Please note that the pricing and features mentioned here are subject to change. We recommend you to visit the product website for the latest information before making a decision.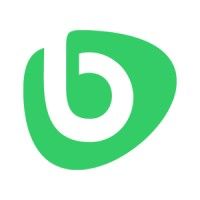 Product Description
Pros and Cons
This product has features to protect your site's security by using Cloudflare.
It gives users an error code so they can understand the issue and take appropriate action.
The product seems to have a global presence as it states the country, data center, and IP address.
The site owner may have set restrictions and users may not be able to access the site which means that the product is not very user-friendly.
Visiting the bonus.ly website may lead to errors, leading to an unsatisfactory user experience.
The error message doesn't provide any solution or alternative to the user, which makes it less helpful.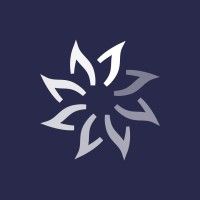 Product Description
Vantage Circle is a Global Employee Engagement Platform to create great workplaces using solutions for Employee Rewards & Recognition, Corporate Wellness, Employee Feedback, and Corporate Discounts.
Pros and Cons
Vantage Rewards platform provides a good way to appreciate and recognize employees and encourage a positive work culture.
Vantage Perks offers corporate discounts from global brands which can be a great way to incentivize employees.
Vantage Fit platform provides a gamified corporate wellness program that can motivate employees to stay fit and healthy while also rewarding them for it.
There is no mention of pricing, which could make it difficult for companies to assess the feasibility of using the products.
The company is not clear about the extent to which the products can be customized to suit the unique needs of different organizations.
Some of the products like Vantage Pulse and Vantage Gifting may not be relevant to every organization and may not be used frequently. Product Description
Welcome to a new way to get your Nectar on. Download our new app or check out our website.
Pros and Cons
High-quality, hypoallergenic materials for allergy sufferers
Good balance of comfort and support, suitable for many sleep positions
Generous 365-night trial period and forever warranty
Firmness levels may not suit everyone's preferences
Some complaints of sagging or premature wear over time
Only available online, may be difficult for those who prefer trying before buying in store. Product Description
Kudos award-winning employee recognition platform enables organizations to create impactful, sustainable employee experiences that result in more employee engagement and improved business outcomes.
Pros and Cons
Kudos has been named as the top employee recognition platform by industry experts.
The platform offers a comprehensive range of solutions for employee recognition, rewards, and engagement.
Kudos provides insightful people analytics that can help predict turnover and drive culture through deep insights.
It is not clear how much the platform costs, which could be a drawback for businesses operating on a tighter budget.
There are no guarantees that using the Kudos platform will improve organizational culture, engagement, or performance.
The platform is designed for businesses, which may not be ideal for smaller teams or individuals looking for a recognition platform.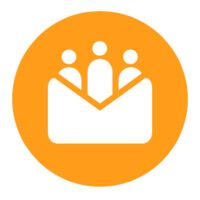 Product Description
Create group cards that multiple people can sign. Thousands of online cards to choose from. Add images and gifs to your electronic card. ecards made easy!
Pros and Cons
GroupGreeting offers a wide range of occasions for their cards - from birthdays to work anniversaries, and even seasonal events like Father's Day, Mother's Day and Eid-al-Adha.
They have great customer support, as evidenced by their 5-star reviews on G2, and offer support 7 days a week to address any concerns.
They have an eco-friendly option and plant trees with a portion of every ecard purchased through their partnership with OneTreePlanted.
The pricing may be a bit high, with single cards starting at $4.99 and annual plans ranging from $93 for 25 cards up to $299 for 100 cards.
There is no option to customize the design of the cards beyond uploading your own cover image.
The website does not offer a free trial option, which can make it difficult for users to assess whether it meets their needs before committing to a purchase.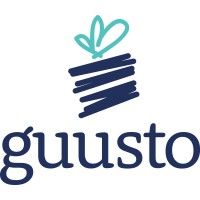 Product Description
Pros and Cons
Guusto offers a wide range of gift options that can be customized to fit any budget and occasion.
Their gift cards are electronic, which makes it easy and convenient for recipients to redeem them.
Guusto donates a portion of their profits to charities and social causes, making it a socially responsible company.
Guusto's gift cards are only redeemable at select retailers, which limits the flexibility for recipients.
The company currently only operates in Canada and the US, which means that it may not be available for people living in other countries.
Guusto charges a transaction fee for each gift card purchased, which can add up for multiple purchases or larger gift amounts.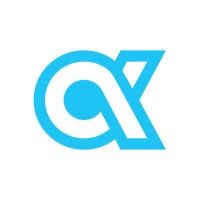 Product Description
Reimagine rewards & recognition programs with Awardco's all-in-one employee recognition software. Learn more about our simple, easy-to-use platform!
Pros and Cons
Awardco makes recognizing and rewarding people easier and more effective for everyone.
Awardco for small businesses offers premium-level features at a price SMBs can afford for their specific organization.
Awardco offers an All-In-One Total Rewards Solutions package for service awards, rewards, incentives, and recognition programs all in one place.
The site recommends upgrading to Chrome or Edge because it is not built for 8 year old browsers like Internet Explorer, which may cause inconvenience for users who prefer using the latter.
The site offers a quick implementation timeline but does not provide specific details on how the implementation process works and if there are any risks involved.
Awardco works with Deloitte to provide tax compliance expertise, which may not be applicable to international businesses and may limit their options for similar services.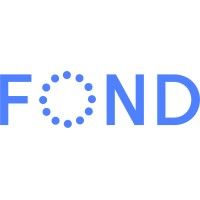 Product Description
Fond is a global rewards and recognition platform that helps companies build a happier workforce with an easy-to-use, simplified solution.
Pros and Cons
Easy-to-use and seamless platform for everyone
Customization of recognition occasions and rewards tailored to the company
Large inventory of thousands of items, experiences, and rewards that employees can choose from
No specific information on the pricing on the website
Limited information on the integration and extension capabilities
No information about the support, customer service, or technical assistance offered on the website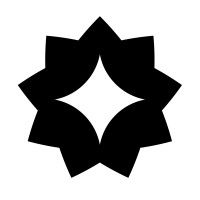 #9
Culture Cloud by O.C. Tanner
Product Description
O.C. Tanner offers Culture Cloud™ employee recognition software and service awards to ensure employees feel appreciated, do their best work, and stay.
Pros and Cons
The Culture Cloud offers a complete collection of employee recognition tools for celebrating daily wins and team triumphs.
The tool provides data and dashboards that track your culture journey, allowing you to see the impact of your efforts as they happen.
The company has a high client retention rate of 98%.
There is no information on the cost of the product.
The website does not provide details on the features of the tool.
It is unclear if there is a free trial available for potential customers to test the product before purchasing.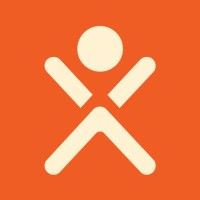 Product Description
Connect, motivate, align, and engage employees, channel partners, sales team, and consumers with our engagement, rewards, commission, and incentive technology.
Pros and Cons
Provides a comprehensive set of tools to engage and recognize employees, including surveys, rewards, and discounts.
Offers a feature-rich platform that can integrate with everyday work tools like Microsoft Teams and Slack.
Helps improve employee experience, nurture company culture, and reduce turnover through targeted engagement strategies.
Pricing plans are not disclosed on the website, making it difficult for organizations to know if it's within their budget.
The vast array of features can be overwhelming for smaller companies with limited HR resources.
Limited information on the company's success metrics or customer satisfaction rates is provided on the website.
Product Description
Employee experience is a journey and Motivosity takes care of all the important moments. Engage your employees and give them a great experience from their first day to their exit interview.
Pros and Cons
Motivosity helps to create a community of connections among colleagues, which can lead to a more positive work experience and increase employee loyalty.
The platform helps managers develop the right habits to put their employees in the best position to succeed, potentially leading to better job performance and productivity.
Employee insights and data visualization help organizations gain a better understanding of their workforce, which can inform decision-making and lead to a more positive employee experience.
The cost of Motivosity is not explicitly stated, which could be a barrier to small businesses or organizations with limited budgets.
Motivosity relies heavily on peer-to-peer recognition, which may not be as effective or relevant in all workplace cultures or industries.
There is a risk that employees may view recognition and rewards through Motivosity as insincere or forced, rather than genuine expressions of gratitude. Product Description
Appreciate employees, customers and friends with ease - send gift choices and let them pick their favorite.
Pros and Cons
Snappy provides a one-stop-shop for gifting, making it a convenient option for businesses and personal users alike.
The AI gifting assistant feature makes it easy to find the perfect gift for anyone, saving time and effort.
Snappy offers integrations with various apps, including Salesforce, which can streamline the process of sending gifts and recognizing customers.
The pricing for Snappy's services is not clearly stated on the website, which may make it difficult for users to determine if it is an affordable option for their needs.
The gift collections are not extensive enough, which may limit the options for users who are looking for more unique and personalized gift options.
The Swag Reimagined feature may not be suitable for all users, particularly those who do not prioritize branded gifts as part of their gifting strategy. Product Description
Online group card for birthdays, work anniversaries, and other special occasions. Add a message, photo, GIF, or video; invite others to post; then deliver!
Pros and Cons
Kudoboard allows creating a digital group card filled with messages, photos, GIFs, and videos for special occasions.
Kudoboard offers different plans for both personal and business use, including single board creation as well as multiple boards and subscription packages.
Kudoboard provides various ways to deliver the digital group card, including online delivery, printing, or playing it as a slideshow.
Kudoboard is an online platform, which may not be suitable for people who prefer offline communication methods or those who have limited internet access.
While Kudoboard offers a special plan for enterprise use, it may not be affordable for small businesses or individuals.
Some advanced features, such as custom branding and backgrounds, moderation and filters, and tagging, likes, and comments, are only available in the premium or enterprise plans, which may be a limitation for some users. Product Description
Cooleaf is your all-in-one employee engagement platform for rewards, virtual events, and more. With Cooleaf, keeping teams engaged and connected is easy.
Pros and Cons
Cooleaf offers an all-in-one employee engagement platform that assists in tracking employee sentiment, recognition and rewards, engagement programs, remote team engagement, and integrations.
Cooleaf provides tailored engagement strategies across industries like Higher Education, Tech and SaaS Companies, Healthcare & Hospital, etc.
Cooleaf offers an easy-to-use interface, and their built-in dashboards and custom reports provide data-driven insights.
Cooleaf is a paid platform, and businesses may hesitate to invest in it, especially those that are small or have budget constraints.
Cooleaf may require additional effort from the company's HR department to implement successfully, which could be a con for HR teams that are already overworked.
Cooleaf may not replace the need for real communication between employees and managers, and excessive reliance on the platform may interfere with developing personal bonds. Product Description
Achievers' award-winning employee experience software creates a workplace of recognition that accelerates performance and improves retention.
Pros and Cons
Achievers Employee Experience Platform™ enhances the employee experience and helps achieve a culture of belonging.
The product offers high-frequency recognition complemented by best-in-class rewards, feedback, and custom surveys which can increase employee retention, satisfaction, and productivity.
Each product of the Employee Experience Platform™ is powerful alone, but even stronger when used together to transform the people strategy.
There is no information about the cost of the product mentioned in the passage.
It is unclear how easy it is to use the platform and whether there is a learning curve involved.
The passage lacks details on how the Achievers platform ensures unique contributions and career milestones get the special recognition they deserve without administrative time and effort.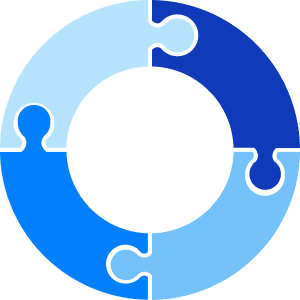 Product Description
Pros and Cons
Recognized employees: Increased engagement, motivation, and productivity.
Peer recognition: Enhanced collaboration, communication, and relationships.
Immediate feedback: Consistent high performance and improvement.
Implementation: Introducing EngageWith software requires onboarding and adaptation.
Cultural Alignment: Effectiveness ties to aligning it with your culture and values.
Resistance: Initial employee resistance needs communication and training.
Missing a tool?
List it here

->
Frequently asked
questions
The best employee recognition software varies depending on the specific needs and goals of your business. Popular options include Bonusly, Kudos, and BambooHR. Evaluate features, pricing, scalability, and integration capabilities to find the software that aligns with your employee recognition requirements.
Employee recognition software offers benefits like employee engagement, motivation, and retention. It helps companies boost productivity, reduce turnover, celebrate milestones, and reinforce core values. The software can automate rewards programs, track progress, and provide real-time feedback, enhancing employee morale and leading to superior performance.
The common use of employee recognition software is to reward and acknowledge employees' achievements, milestones, and contributions in the workplace. It helps companies to foster a positive work culture, boost employee morale, retention, and engagement. The software also provides features for tracking, reporting, and analysis to evaluate the effectiveness of recognition programs.
When choosing employee recognition software, consider features like customizable rewards, peer-to-peer recognition, gamification, performance metrics, mobile accessibility, integration options, analytics/reporting, and customer support. These features will help you effectively manage and optimize your employee recognition program.
Employee recognition software is used across various industries, including finance, healthcare, retail, hospitality, education, technology, and more. It is a versatile tool that helps businesses of all sizes and sectors to effectively acknowledge and reward their employees for their hard work and contributions.
The cost of employee recognition software varies based on features, number of users, and level of customization. It can range from free plans with basic features to monthly subscriptions starting at $3 to $10 per user or more, depending on the provider and package selected.
Yes, there are free employee recognition software tools available. Some popular options include Kudos, Assembly, and Bonusly. These free plans often have limitations on features, number of users, and recognition frequency. However, they can be a good starting point for small organizations or those with basic employee recognition needs.
Most employee recognition software is designed to be user-friendly, requiring minimal technical expertise. They offer intuitive interfaces, pre-designed templates. Basic computer skills are generally enough to get started. However, advanced features or integrations may require some technical knowledge or assistance from support resources.
How to use this page to find the right software
Identify your needs and requirements from the software. Consider factors like functionality, features, platform compatibility, budget, and any specific industry or personal preferences.
Based on your needs, prioritize the features or functionalities that are essential for your software.
Explore the website link of each software to gather more detailed information about it.
Engage employees right inside emails
⚡ Streamline employee onboarding with interactive emails
✉️ Conduct pulse surveys and gather feedback inside the emails
🔥 Organize outings & collect opinions with interactive polls in emails
Early stage startup? These tools might help you
Better emails. less work.
super growth.