Best Field Sales Software in 2023
Are you looking for a Field Sales Software for your business? You have come to the right page. This guide will help you discover the best Field Sales Software of 2023 and along with a deep dive into their features, pricing, rating, etc.
What is Field Sales Software?
Field sales software is a mobile-friendly platform that empowers sales reps to boost productivity, efficiency, and sales growth. It helps field sales teams manage their customers, sales orders, territories, leads, and contacts from a single dashboard. Field sales software also provides real-time data about sales progress, performance, and trends, enabling managers to make data-driven decisions and optimize sales strategies. This software streamlines the sales process and enhances customer engagement, resulting in increased revenue and customer loyalty.
How Field Sales Software work or function?
Field sales software is designed to streamline the sales process in the field by providing real-time data and tools to sales representatives. This software allows representatives to plan their day, automate their reporting, and track their progress against sales targets, all while staying connected to their team and customers. This helps sales representatives focus on building relationships with customers and increase the effectiveness of their sales efforts.
Benefits of Field Sales Software?
Field sales software provides numerous benefits:
It streamlines sales processes, improving efficiency and productivity.
It enables real-time tracking of sales activities and data, leading to better-informed decision-making.
It facilitates collaboration between field sales teams and headquarters, enhancing communication and alignment.
It enables sales reps to access important information anytime, anywhere, improving customer interactions and satisfaction.
It provides valuable insights into sales trends and customer behavior, helping organizations stay ahead of the competition.
How we curated this list
We conducted extensive research to identify a wide range of software options within each category. This involved exploring online resources, industry publications, software directories, and user reviews. Please note that the pricing and features mentioned here are subject to change. We recommend you to visit the product website for the latest information before making a decision.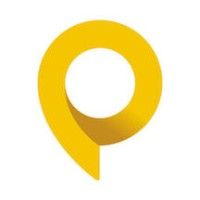 Product Description
SPOTIO is the #1 field sales software for sales reps and managers to enhance productivity, increase sales by 23%, and shorten sales cycles.
Pros and Cons
SPOTIO is a field sales engagement platform that helps increase sales revenue by 23%, making it a valuable tool for businesses.
It has a mobile app that helps sales representatives stay productive and organized in the field, which can increase their efficiency and effectiveness.
SPOTIO captures field sales data automatically, which leads to better field sales management, accurate forecasting, and improved performance.
The pricing plans for SPOTIO are not mentioned, so it is unclear how much it costs and whether it is affordable for small businesses.
It may take some time for sales representatives to learn how to use the platform effectively, which could impact productivity in the short term.
The integrations with other tools are not specified, so it is unclear how well SPOTIO will work with a particular business's existing technology stack.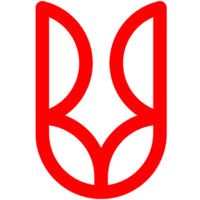 Product Description
Too many outside sales companies are losing deals and wasting resources because they have a clumsy selling process.
Pros and Cons
It offers guidance and knowledge on SalesRabbit's lead organization, area management, and performance data, which can be of great benefit for sales teams.
It is easy to sign up for and attend.
It shows that the company is invested in helping its clients make the most out of their product.
The passage does not describe what exact product SalesRabbit is offering.
It is unclear how the information provided in the session will be structured and presented.
The error message at the end of the passage may make potential attendees hesitant to sign up.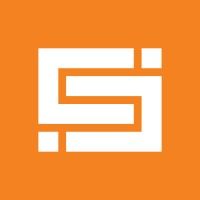 Product Description
Sales Enablement Platform that helps retail businesses generate higher revenue from their sales teams, distributors & customers.
Pros and Cons
Industry-specific workflows designed to meet the needs of different industries such as FMCG, consumer goods, and manufacturing.
Modular platform, allowing customers to choose which components to use and expand as needed.
Scalable design that can be configured without requiring significant time and capital investments.
Pricing model is not mentioned in detail, so it's unclear how affordable the platform is.
It's not clear how easy it is to use the platform or whether any training is needed to get started.
It's not clear to what extent customer success and support are available to users.
Product Description
Badger Maps is the #1 Route Planner for Field Sales. Get map driving directions, drive 20% less, and sell 25% more. Start your free trial today!
Pros and Cons
Badger Maps provides the fastest route to daily sales appointments, helping sales reps save time.
The app offers an easy-to-use interface for optimizing sales routes with 100+ stops, cutting drive time by 20%.
Badger Maps increases CRM usage by 50% by allowing sales managers to automatically update customer information from the field and visualize their CRM data on an interactive map.
Badger Maps comes with a cost, although it claims to pay for itself with gas savings over time.
The app is designed specifically for B2B sales and may not be suitable for other types of businesses.
While Badger Maps can enhance sales team productivity, it may not be a comprehensive solution for all sales-related needs.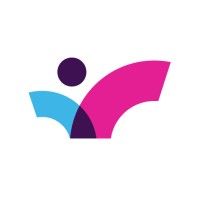 Product Description
Looking for Field Sales Management Software? Skynamo is the safe choice for storing your customer data. We are ISO 27001 certified
Pros and Cons
The platform offers real-time visibility into sales performance, which can help businesses make informed decisions.
Skynamo is customizable and can be tailored to meet the unique needs of different sales teams.
The mobile app allows sales reps to access customer information and sales data on-the-go, enhancing productivity and efficiency.
Skynamo may be too complex for smaller businesses with simpler sales processes.
The platform requires a bit of a learning curve for both sales reps and administrators.
Skynamo's pricing may be a bit higher than some competing sales platforms, which could make it less accessible for some businesses.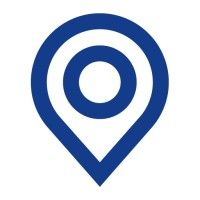 Product Description
We are a field sales management software providing sales rep tracking services to businesses. Upgrade your sales team management software!
Pros and Cons
Enables field sales reps to complete various tasks and customer-specific actions on a single app, reducing administrative work and paperwork.
Provides live GPS tracking, which can help managers monitor their sales reps' daily customer visits, durations, and start and end times.
Offers automated reporting that reduces monthly admin work and provides actionable data and insights.
The product's pricing is not disclosed and may be expensive for some businesses.
The focus is more on field sales management than customer relationship management (CRM), which may not be suitable for businesses looking for a comprehensive CRM solution.
The product's website does not provide extensive information on its various features or how they work, which may make it difficult for potential customers to assess whether it is the right fit for their business.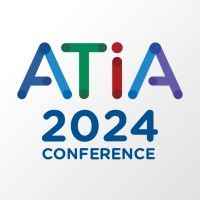 Product Description
ATIA serves as the collective voice of the assistive technology industry so that the best products and services are delivered to people with disabilities.
Pros and Cons
Promotes independence and improves quality of life for the elderly
Increases safety and reduces the risk of accidents
Can help reduce caregiver burden and stress
Can be expensive and not affordable for everyone
Some elderly may be resistant to using technology, leading to potential frustration and rejection
Requires regular maintenance and updates to ensure proper functioning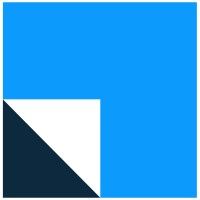 #8
LeadSquared Field Force Automation
Product Description
Complete Marketing Automation and CRM software for businesses. Organize your lead capture, lead management, sales management & analytics in one platform.
Pros and Cons
LeadSquared offers a variety of products, including Sales Execution CRM, Marketing Automation, and Mobile CRM.
LeadSquared's Sales Performance Suite allows users to easily define goals, track progress, and gamify results.
LeadSquared offers solutions for various industries, including healthcare, education, finance, and real estate.
It is not clear from the given passage what the pricing structure for LeadSquared's products is.
There is no demonstration or screenshot available for the products mentioned, so it is difficult to visualize how they work.
It is not clear whether LeadSquared's products integrate with other popular business tools and software.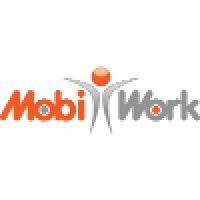 Product Description
Complete smartphone and cloud-based mobile workforce software for your employees in the field, in the office and your customers! Get your free trial today to see why MobiWork is the best mobile workforce software solution for your business with employees in the field!
Pros and Cons
Offers a wide range of software solutions for businesses that have employees working in the field, from HVAC services to lawn care services.
Provides various resources such as brochures, case studies, and customer testimonials to help potential clients learn more about the software solutions.
Recently won the CIO Review "Field Services Company of the Year" award, which showcases the company's recognition and potential credibility in the industry.
There is no information provided on pricing and cost for the software solutions, which can be a dealbreaker for some businesses.
The website is cluttered with a lot of information and could be overwhelming to navigate for some users.
It is unclear if the software solutions are customizable for each individual business, which might limit their functionality for some companies.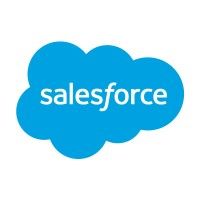 Product Description
With Salesforce's Digital Experience Platform, quickly launch data-powered sites, portals, snf apps, connected across the customer journey.
Pros and Cons
Salesforce offers a suite of CRM solutions that can help businesses better connect with their customers, including personalized interactions and lower costs.
They have a wide range of industry-specific solutions available, including ones for financial services, retail, healthcare, and manufacturing.
Salesforce's Trailhead program provides businesses with free educational resources to learn about Salesforce, digital skills, and soft skills.
It can be overwhelming for businesses to navigate all of the different Salesforce products and find the ones that best suit their needs.
Some businesses may find the pricing for Salesforce's CRM solutions to be too high, especially for smaller or budget-conscious businesses.
While Salesforce does provide customer support, it may not be as personalized or hands-on as some businesses may prefer. Product Description
Map My Customers app is a sales tool that simplifies and optimizes outside sales. With features like customer visualization on a map, this app is perfect for sales reps and leaders looking to efficiently manage their fieldwork.
Pros and Cons
Easy to use: This product is user-friendly and easy-to-use, making it accessible to anyone regardless of their technical expertise.
Customizable: Users can easily customize the product according to their specific business needs.
Real-time data: Map My Customers provides real-time data on their website, allowing businesses to make decisions based on current information.
Pricing: The pricing can be quite high for small businesses or those on a tight budget.
Limited features: Some users have reported that some features are limited compared to other similar products on the market.
Customer support: Customer support can be slow to respond at times, which can be frustrating for users. Product Description
Promomash makes in-store retail marketing and trade promotions easier to manage for growing CPG brands and agencies. See how it works with a live demo.
Pros and Cons
User-friendly interface makes it easy to navigate and use.
Efficient management of promotional campaigns and tracking of results.
Real-time data analysis provides valuable insights for decision-making.
Limited customization options for promotional campaigns.
High price point compared to similar offerings in the market.
Relatively limited scope of services offered. Product Description
Power mapping software delivers data visualization, routing, and territory optimization in one complete solution. Fast, powerful, & easy to use. One stop.
Pros and Cons
Provides solutions to various sales, marketing and operations related problems through mapping software.
Offers route optimization and territory management, which can lead to a boost in revenue and an increase in sales effectiveness and selling time.
Enables the creation of heat maps that can help identify hidden trends, new opportunities and growth areas.
No clear mention of the cost of the software, which might make it difficult for small businesses or individuals to afford.
It is unclear if the software can integrate with other tools or if it has limitations.
There is no mention of whether the software can work offline, which might be inconvenient for users who travel to areas with weak internet connectivity. Product Description
Improve performance of your sales operations with Pitcher, the all-in-one sales enablement and closed-loop marketing platform.
Pros and Cons
Pitcher is a multi-purpose application for commercial teams, which includes content management, sales excellence, multichannel and remote engagement.
It is a device-agnostic application that works equally well on desktops, laptops, tablets, and smartphones.
It offers a seamless experience by integrating with CRM, CSM, content repository, and sales automation.
The pricing for Pitcher is not mentioned in the passage, so it is unknown if it would be affordable for small businesses.
Although Pitcher claims to have customizable white-labelled patented solutions, it is unclear if the customization requires technical knowledge or expertise.
The passage does not mention any negative reviews or feedback from customers, making it difficult to evaluate its potential drawbacks. Product Description
Pros and Cons
The platform offers a variety of solutions for businesses such as trade promotions, B2B eCommerce, mobile order taking, and retail execution, which can help improve sales and margins.
The platform provides an enterprise-grade platform with integrations with third-party apps, making it easier for businesses to manage their sales channels.
The platform caters to various industries, including food and beverage, FMCG, health and beauty, eyewear, and jewelry, providing businesses with tailored solutions.
The product seems to be geared towards larger businesses with medium to enterprise-level customers. This platform may not be ideal for small businesses with limited resources.
It is unclear what the pricing model is and if it is affordable for small and mid-sized businesses.
The website provides a lot of information on the platform, but it may be overwhelming for businesses that are just starting. More clear and concise information would be helpful.
Missing a tool?
List it here

->
Frequently asked
questions
The best field sales software depends on your specific needs and goals. Popular options include Salesforce, Zoho, and Pipedrive. Evaluate features, pricing, scalability, and integration capabilities to find the software that aligns with your business requirements.
Field sales software provides benefits like real-time tracking, customer data management, automated order processing, optimized routes, efficient inventory management, and quick access to sales reports. It helps sales teams enhance customer interactions, improve sales productivity, and streamline field operations.
The common use of field sales software is to manage sales activities, track customer interactions, and streamline workflows for sales reps in the field. It enables businesses to manage leads, report progress, schedule appointments, and capture customer data on-the-go, enhancing productivity and sales performance. It also provides features for real-time data syncing, inventory management, and analytics to improve decision-making.
When choosing field sales software, consider features like lead management, sales tracking, territory management, route optimization, mobile accessibility, real-time data syncing, reporting and analytics, integration options, and customer support. These features will help you effectively manage and optimize your field sales activities.
Field sales software is utilized by a range of industries including pharmaceuticals, construction, technology, and manufacturing. It is a valuable tool for sales representatives to manage leads, track customer interactions, and increase productivity while working in the field.
The cost of field sales software varies based on factors like features, provider, and the number of users. It can range from free plans with limited features to monthly subscriptions starting at $20 to $300 per user or more, depending on the scale and level of service required.
Yes, there are free field sales software tools available. Some popular options include Salesforce Mobile, Insightly, and Zoho CRM. These free plans often have limitations on features and users, but can be a good option for small to medium-sized businesses starting out with field sales management.
The level of technical expertise required to use field sales software varies depending on the specific software and its features. Basic computer skills are typically sufficient for using simple field sales software, while more advanced software may require additional technical knowledge or support resources.
How to use this page to find the right software
Identify your needs and requirements from the software. Consider factors like functionality, features, platform compatibility, budget, and any specific industry or personal preferences.
Based on your needs, prioritize the features or functionalities that are essential for your software.
Explore the website link of each software to gather more detailed information about it.
Boost sales performance with interactivity
🤝 Book demos and meetings inside emails
📈 Get user level analytics and events for better targeting
⚡ Collect feedback and no-show reasons with interactive forms
Early stage startup? These tools might help you
Better emails. less work.
super growth.