Best Fundraising Software in 2023
Are you looking for a Fundraising Software for your business? You have come to the right page. This guide will help you discover the best Fundraising Software of 2023 and along with a deep dive into their features, pricing, rating, etc.
What is Fundraising Software?
Fundraising software is a tool used by non-profit organizations for managing and enhancing fundraising campaigns and events. With this software, charities and other organizations can create, track, and analyze their fundraising efforts on a single platform. The software allows fundraisers to manage donation data, automate email and social media communications, and generate reports and analytics on the success of their campaigns. By efficiently managing fundraising activities, non-profits can focus on their primary objectives of serving the community.
How Fundraising Software work or function?
Fundraising software enables nonprofits to manage and optimize their donor relationships, while simplifying donation tracking and reporting. It helps organizations streamline their fundraising process by automating donor outreach tasks such as email campaigns and social media outreach. Additionally, it offers valuable insights into donor behavior and giving patterns, ensuring fundraisers stay informed and connected to their donors. Overall, fundraising software helps to build stronger relationships with donors and drive more effective fundraising campaigns.
Benefits of Fundraising Software?
The benefits of fundraising software are:
Streamlined donor management processes that help you build lasting relationships with supporters.
Customizable tools and reports that make it easy to manage campaigns and track donations.
Automation of routine tasks, freeing up more time to focus on engaging your donors and meeting fundraising goals.
Increased visibility into donor behavior, preferences and interests, giving you the insights you need to refine your fundraising strategies.
Enhanced security features, ensuring that all donor information is safe and secure.
How we curated this list
We conducted extensive research to identify a wide range of software options within each category. This involved exploring online resources, industry publications, software directories, and user reviews. Please note that the pricing and features mentioned here are subject to change. We recommend you to visit the product website for the latest information before making a decision.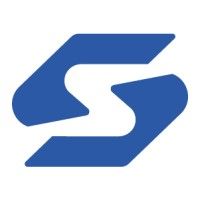 Product Description
Pros and Cons
Easy to use platform that simplifies fundraising process for schools and teams.
Customizable campaigns that allow for personalization and unique fundraising strategies.
Support and guidance provided throughout the fundraising process.
Fees structure can be high for some organizations.
Limited payment options available.
Can be difficult to reach desired fundraising goals if organization does not have a large network of supporters.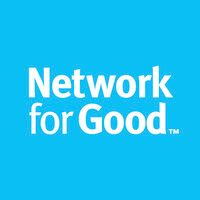 Product Description
Better fundraisers happen with Network for Good. Exceed your fundraising goals, connect with donors & advance your mission using our all-in-one fundraising software.
Pros and Cons
All-in-one platform for fundraising software with built-in communication tools and templates
Money-back guarantee which means it assures the nonprofit's success or the money will be refunded
Simple and easy-to-use software with expert advice and onboarding support
No information on pricing mentioned on the website
No information on the customization options or flexibility in terms of the donation page and communications
The absence of a mobile app to track the fundraising campaigns on-the-go.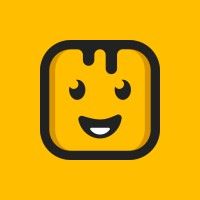 Product Description
Givebutter is the #1 free fundraising platform for nonprofits. Get access to over 160+ Free features and raise more for your cause.
Pros and Cons
The platform offers a wide range of tools for fundraising, including donation forms, fundraising pages, auctions, and peer-to-peer fundraising.
Givebutter provides a free CRM with donor management tools that can help organizations track supporter activity and build relationships.
The platform is mobile-optimized, with a mobile app that allows users to fundraise anytime, anywhere.
Despite being free, Givebutter still charges payment processing fees for donations made through the platform.
The large number of features may be overwhelming for some users, especially those who are new to fundraising.
Givebutter may not integrate with all of the third-party apps that organizations currently use, making it difficult to switch.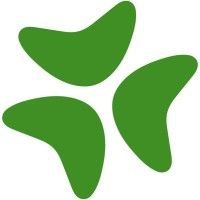 Product Description
Comprehensive donor management and fundraising software. Bloomerang's nonprofit CRM helps to increase donor acquire, retain and engage.
Pros and Cons
Simple-to-use technology with people-powered support.
More than 15,000 nonprofits use Bloomerang to raise more funds and create lasting change.
Ability to easily segment lists, provide personalized donor messaging, and report on various fundraising activities.
No information on pricing given.
Not clear if Bloomerang Payments covers all types of payments.
No mention of integration with popular platforms such as Facebook or LinkedIn.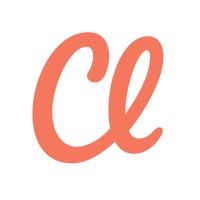 Product Description
Classy's fundraising solutions help you transform transactions into relationships. Discover why thousands of nonprofits choose Classy.
Pros and Cons
Provides various fundraising tools such as peer-to-peer giving, recurring giving, crowdfunding, etc.
Offers flexible and scalable product suite for creating engaging giving experiences.
Trusted by thousands of the world's top nonprofits.
Pricing information is not provided.
No information about the level of customer support provided.
Limited information about the product features on the website.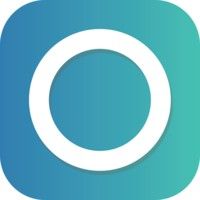 Product Description
Offering power fundraising solutions OneCause® provides nonprofits event software, mobile bidding, auctions, online giving, peer-to-peer and text to give.
Pros and Cons
OneCause is an all-in-one fundraising platform that offers a wide range of features to streamline the fundraising process.
It helps organizations raise more money by providing tools for online giving, event management, and peer-to-peer fundraising.
The platform provides detailed analytics and reporting to help organizations track their progress and improve their fundraising strategies.
OneCause is not the most affordable fundraising platform on the market, and may not be accessible to smaller organizations with limited budgets.
It may take some time to learn how to use all the features of the platform, which could be challenging for non-technical staff.
Some users have reported issues with customer support, although this appears to be a minority of users.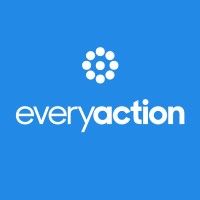 Product Description
EveryAction is the fastest-growing nonprofit CRM, donor management, and fundraising software provider. Do more good without doing more work.
Pros and Cons
EveryActionTM offers a unified solution for donor development, fundraising, supporter engagement, and advocacy.
The platform provides powerful moves management and workflow automation solutions for building strong relationships with supporters.
EveryActionTM offers predictive analytics and automation to take fundraising programs to the next level.
The website contains a large amount of technical language, which might be difficult for some users to understand.
EveryActionTM might not be suitable for small businesses or organizations with limited resources.
The platform contains a wide range of features, which might be overwhelming for some users to navigate.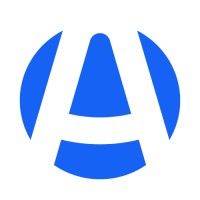 Product Description
Anedot is a trusted donation platform for over 20,000 organizations, allowing churches, campaigns, schools, and non-profits to easily accept payments online.
Pros and Cons
Powerful online giving tools that save time and money.
Quick access and reconciliation of financial data.
Privacy-focused donation platform for churches and ministries.
A processing cost on donations ranging from -0%-4.0% + 30¢.
Limited to serving only nonprofits, political campaigns, churches, and schools.
Limited integration options with third-party software.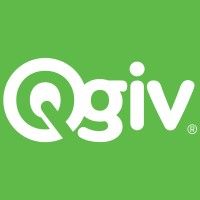 Product Description
A fundraising platform that will grow with your organization. Branded, easy-to-use online donation pages, customizable peer-to-peer fundraising sites, in person donations with Qgiv kiosks and more.
Pros and Cons
Qgiv offers a flexible fundraising suite that suits a wide variety of fundraising needs.
The platform promises easy-to-use, modern, and intuitive giving experience for donors.
Qgiv offers free phone and email support, as well as the option to try the service without long-term commitment through no long-term contracts.
The cost of Qgiv's services is not explicitly mentioned in the given passage, which may make it difficult for potential clients to determine if it's a viable option for their budget.
There is no clear indication of the level of customization or freedom for customization in donation forms and other fundraising options offered by Qgiv.
While the platform offers a variety of options for fundraising, it may be overwhelming for smaller or less-established nonprofits to navigate or fully utilize the platform's features.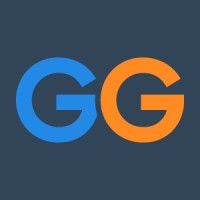 Product Description
GiveGab is the online giving platform designed exclusively for nonprofits to raise funds and manage supporter engagement quickly and easily!
Pros and Cons
GiveGab offers a variety of digital fundraising solutions suitable for different organizations, including Giving Days, Year-Round Fundraising, Donation Forms, Donation Sites, and Peer-to-Peer Suite.
The platform is designed to provide an intuitive and customer-informed experience, making online fundraising fun and rewarding.
GiveGab has dedicated project managers who help ensure year-over-year fundraising growth.
The pricing for GiveGab's products and services is not available on their website, which may make it difficult for potential users to compare it with other platforms in terms of affordability.
While the platform offers a wide range of fundraising solutions, some organizations may not need or use all of them, which could lead to paying for unnecessary features.
The website is cluttered and difficult to navigate, making it challenging for users to find relevant information. Product Description
Achieve your supporter acquisition goals, enhance stewardship and engagement, and elevate your mission impact with DonorDrive's enterprise fundraising platform. Deliver purposeful experiences for your supporters.
Pros and Cons
DonorDrive is easy-to-use fundraising platform designed to guide fundraisers through an engaging experience, helping them achieve their fundraising goals and fuel your mission.
DonorDrive is an enterprise-level fundraising platform that offers a wide range of features and integrations, making it an ideal solution for non-profit organizations, healthcare organizations, higher education institutions, and corporate social responsibility.
DonorDrive also offers a community fundraising app, charity streaming, and donation campaigns, making it easier for organizations to raise funds through a variety of channels.
There is no mention of pricing or fees associated with using DonorDrive, so it may be difficult to determine if it fits within an organization's budget.
DonorDrive's website does not offer a comprehensive FAQ section, so users may need to contact customer support for additional information.
DonorDrive may require some training to fully utilize all of its features and integrations, which could take time away from other important tasks for smaller organizations. Product Description
Salesforce.org Elevate is a suite of integrated fundraising solutions for nonprofits and education that provides a way to convert visitors into donors.
Pros and Cons
Salesforce Elevate provides a modern giving experience that increases conversion with personalized Giving Pages that can be extended to donor experiences for self-service.
Payment and giving data are integrated with CRM for fundraising teams, providing a unified view of donations and donors.
Elevate can handle recurring payments and provide a view of sustainers that help organizations to manage their revenue better.
Salesforce Elevate is being retired and will no longer be sold as of April 3, 202-
Elevate is only available to U.S.-based organizations, limiting its reach and usefulness for nonprofits outside the U.S.
To access more advanced features for higher processing volumes, lower transaction fees, and more payment gateway choices, organizations must contact their account executives and upgrade to the Advanced Edition, which may require additional costs. Product Description
Create unforgettable fundraising experiences for your next pledge, auction, raffle, and more. Simplify your efforts with RallyUp, the online fundraising platform.
Pros and Cons
RallyUp offers a wide range of fundraising tools and options to suit the needs of different types of organizations.
The platform provides customized branding for campaigns, making it easier for charities to build brand recognition and trust with donors.
RallyUp allows Peer-to-Peer fundraising for various types of campaigns, offering supporters a fun way to help get the word out about a mission.
It is not clear whether there are any fees associated with using the platform.
There might be a learning curve for charities that are new to the platform or the fundraising process in general.
The platform might not offer all the features that some charities or organizations require for their fundraising campaigns. Product Description
Kindful is a nonprofit software that helps manage donors and raise funds through its powerful tools. With the platform's user-friendly interface, non-profit organizations can organize their data seamlessly and manage their donors with ease.
Pros and Cons
Kindful offers a variety of fundraising tools that are simple, effective and integrated.
The CRM tools allow for a central database to track everything, building comprehensive profiles, assigning tasks and seeing untapped wealth insights.
The software is built to connect to multiple tools and apps, offering a clearer picture of which constituents need nurturing and which are ready to give.
It is not clear what the pricing of Kindful is.
There may be a learning curve when implementing and using the software.
There is only one testimonial provided for each type of tool offered, which may not be enough for prospective users to make an informed decision. #15
Blackbaud Raiser's Edge NXT
Product Description
Find new supporters and untapped potential in your existing donor database with easy-to-use cultivation tools. Work smarter with Blackbaud Raiser's Edge NXT.
Pros and Cons
Blackbaud Raiser's Edge NXT offers end-to-end gift management which facilitates flexible online donation forms supporting various payment options.
The platform provides custom analytics tailored to an organization's unique targeting needs, leveraging AI-driven suggested ask amounts to maximize donor giving.
The software offers a major giving work center for moves management to steward prospects effectively, benchmarking among team members, mobile, and web access, among others.
The cost of installing and using the software can be high, making it challenging for small organizations to use it.
The platform requires some level of training or knowledge for effective use, which can be time-consuming for users with no prior experience.
Some users have reported that the software can be slow and unresponsive at times, leading to frustration and hampering productivity.
Missing a tool?
List it here

->
Frequently asked
questions
The best fundraising software varies based on the needs and goals of your organization. Popular options include DonorPerfect, Fundly, and Bloomerang. Evaluate features, pricing, scalability, and integration capabilities to find the software that aligns with your fundraising requirements.
Fundraising software comes with various benefits such as streamlined donation management, easy event management, online payment processing, donor database management, personalized communication, and automated reporting. It can help non-profits and charities raise more funds, engage with donors, track their progress, and optimize their campaigns to achieve their fundraising goals.
The common use of fundraising software is to manage and track donation campaigns. It enables non-profit organizations to communicate with donors, process donations, and generate reports. It also provides features for event management, membership programs, donor segmentation, and analytics to optimize fundraising efforts.
When choosing fundraising software, consider features such as campaign management, donor management, online giving options, event management, reporting, integration options, security, ease of use, and customer support. These features will help you streamline your fundraising efforts and ensure donor satisfaction.
The nonprofit industry typically uses fundraising software to streamline the donation process and better manage their donor database. This software offers features such as online donation forms, event management, volunteer management, and donor analytics.
The cost of fundraising software varies based on the provider, features, and scale of the campaign. It can be free or range from $20 to $500 or more per month. It also depends on whether it is a one-time purchase or a subscription-based service.
Yes, there are free fundraising software tools available. Some popular options include Donorbox, GiveWP, and Fundly. These free plans often have limitations on features and fundraising amounts. However, they can be a good starting point for small non-profits or those with basic fundraising needs.
Like email marketing tools, fundraising software is designed to be user-friendly too. Basic computer skills are enough to use it. But advanced features may need some technical knowledge or support resources.
How to use this page to find the right software
Identify your needs and requirements from the software. Consider factors like functionality, features, platform compatibility, budget, and any specific industry or personal preferences.
Based on your needs, prioritize the features or functionalities that are essential for your software.
Explore the website link of each software to gather more detailed information about it.
Elevate your marketing campaigns with interactivity
📈 Increase engagement and conversions with interactive emails
✉️ Automate lifecycle email marketing for pin-point targeting with emails
⚡ Nurture leads with fun widgets like spin-the-wheel, quizzes, polls, etc
Early stage startup? These tools might help you
Better emails. less work.
super growth.