Best Meeting Room Booking System in 2023
Are you looking for a Meeting Room Booking System for your business? You have come to the right page. This guide will help you discover the best Meeting Room Booking System of 2023 and along with a deep dive into their features, pricing, rating, etc.
What is Meeting Room Booking System?
A meeting room booking system is a software that simplifies the process of reserving meeting spaces. It enables users to reserve and manage conference rooms, boardrooms, and other meeting facilities on-the-go, with just a few clicks. This tool saves time and eliminates the need for complicated scheduling processes. Features such as real-time availability, automated reminders, and quick booking confirmations make meeting room booking a hassle-free experience for users.
How Meeting Room Booking System work or function?
Meeting room booking systems provide a convenient and efficient way for individuals and teams to schedule and manage their meetings. These platforms offer real-time visibility into the availability and scheduling of meeting rooms, enabling users to easily book, cancel, or reschedule their meetings. With features such as automated reminders and notifications, meeting room booking systems help to reduce no-shows and improve overall productivity by ensuring that meetings are scheduled and attended on time.
Benefits of Meeting Room Booking System?
Meeting room booking systems have multiple benefits for organizations:
They provide a centralized booking system, which helps avoid double bookings and improves efficiency.
This software can also be used to manage resources, such as projectors and whiteboards, saving time and money.
Meeting room booking systems can track attendance and generate reports, which can be useful for performance reviews and resource allocation.
As it is a cloud-based solution, it can be accessed from anywhere, bringing flexibility to the booking process. Improved booking management can lead to more productive meetings and better allocation of resources.
How we curated this list
We conducted extensive research to identify a wide range of software options within each category. This involved exploring online resources, industry publications, software directories, and user reviews. Please note that the pricing and features mentioned here are subject to change. We recommend you to visit the product website for the latest information before making a decision. Product Description
WorkInSync is an innovative SaaS solution that facilitates hybrid workplaces and ensures a safe return of employees to the office. Its advanced features including employee scheduling and hotdesking makes it a must-have for every organization.
Pros and Cons
Provides multiple workplace management solutions like desk booking, meeting room booking, parking management, employee scheduling, etc. at one platform.
Offers an enterprise-ready platform that is trusted by hundreds of enterprises.
Offers a hybrid workplace solution that can help enterprises in managing flexible work arrangements and staggered schedules effectively.
No information is provided about the pricing of the product, which can be a concern for potential customers.
It is not clear whether the product offers any customization options to meet specific needs of the enterprises.
Some customers may prefer a product that offers a simpler and more intuitive user interface.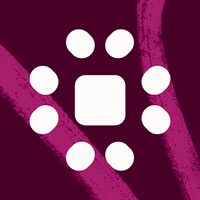 Product Description
Get started today with Robin's desk booking, room scheduling, and hybrid work software. Designed for companies of all sizes to maximize office and workplace strategies.
Pros and Cons
The AI-driven automation features streamline office workflows, making it easier to manage and track desk bookings and office utilisation.
Robin integrates with popular tools like Google Workspace and Microsoft 365, making adoption easier and creating connected workplace experiences.
The platform provides workplace insights and analytics to improve employee engagement and productivity.
The cost of the platform is not mentioned, which makes it difficult to evaluate if it is affordable for small businesses or startups.
The platform may require a learning curve for employees to adjust to new booking and scheduling systems, which can be a challenge to manage.
The platform's effectiveness may be limited by the physical constraints of the office, such as limited desk space or the availability of meeting rooms.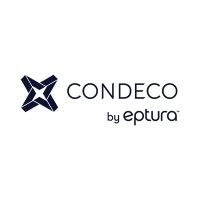 Product Description
Condeco is the global leader of workspace scheduling solutions our software gives you everything you need to work flexibly.
Pros and Cons
Eptura™ is the leading worktech software solution that offers modern solutions for hybrid workspaces.
Condeco's digital scheduling tools provide certainty when planning for hybrid work, enabling ease of collaboration and helping you optimize capacity to create the best office experience.
Condeco is built on tried-and-tested technology that is supported by Microsoft and recognized as a safe, industry-leading solution.
The pricing of Condeco's products and services are not mentioned in the passage, so it is unclear whether they are affordable for all types of businesses.
The passage does not explain the specific integrations that Condeco offers, which can be a disadvantage for businesses that require specific tools and software for their operations.
The passage does not provide any information about the customer support that Condeco offers, which may be important for businesses that require prompt and efficient support when dealing with software issues.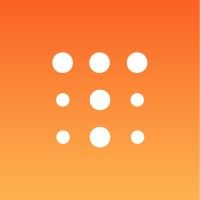 Product Description
Tactic is a workplace experience platform for your hybrid team, with on-demand desk booking, interactive office maps, visitor management and more.
Pros and Cons
Tactic increases office attendance and improves talent retention with its flexible workplace booking solution.
Users can access powerful visualizations and valuable data to better understand office usage and engagement through the tool's Office Insights feature.
Tactic's mobile app makes it easy for users to reserve a desk or room on-the-go, which can save time and increase convenience.
There is no mention of the pricing for Tactic, which could be a potential drawback for users who are interested in the tool but are on a budget.
The features are limited to desk booking, room reservations, interactive maps, visitor management, health and safety, and office insights, which may not be comprehensive enough for certain users' needs.
The benefits listed, such as increased productivity and return on investment, do not have specific data points mentioned to support the claims, which may make potential users skeptical.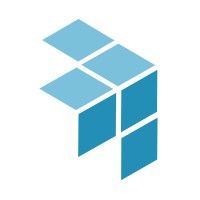 Product Description
Get ready for the new, dynamic workplace and create a better place for employees with OfficeSpace. Learn how we can help you optimize your workplace today.
Pros and Cons
Offers a variety of features such as Scenario Planning, Distancing Planner, and Move Management to help companies manage their workspace efficiently.
Provides an intuitive experience that allows employees to book rooms and resources quickly and easily using their preferred devices and apps.
Has seamless integration with other tools and software commonly used in modern workplaces, such as Slack and Teams, and provides advanced analytics to help businesses make data-driven decisions.
Requires implementation and training for optimal use, which may be time-consuming and potentially costly for some businesses.
Some features may not be necessary for smaller companies or those with already well-established workspace management systems.
Pricing information is not readily available on the website, which may make it difficult for businesses to determine if it fits their budget.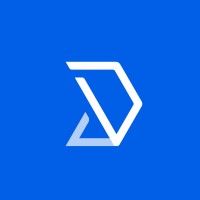 Product Description
Skedda is the free and elegant online booking, reservation and scheduling system for the desks, rooms, courts, studios and spaces at your venue.
Pros and Cons
Reduces administration by automating space management tasks.
Highly customizable, offering the flexibility needed for unique scheduling scenarios.
Provides an interactive floor plan that allows users to easily see which clients are in each space.
Pricing details are not provided on the website, creating uncertainty about costs.
There is no information about how the platform integrates with other software tools, leaving potential users wondering about compatibility.
Skedda may have a learning curve for users who are not tech-savvy, which could limit adoption in certain organizations. Product Description
Pros and Cons
Helps in better space utilization and optimization.
Streamlines the visitor check-in process and enhances security.
Provides real-time insights and analytics to improve space management strategies.
It requires a constant internet connection, which might not always be feasible.
The cost of implementation and maintenance might be a concern for small businesses.
The software might not be suitable for highly customized space management needs.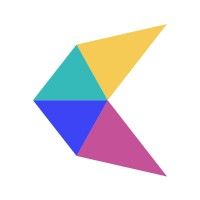 Product Description
From video calls to group meetings, CalendarHero is powerful meeting scheduling software that helps you automate your entire meeting workflow.
Pros and Cons
CalendarHero automates remote meeting scheduling, saving a lot of time and effort.
Attendee insights and automated scheduling features help to make meetings more productive and efficient.
Powerful integrations with a wide range of apps allow users to automate many meeting tasks.
Some users may find the process of integrating with their existing tech stack to be cumbersome.
CalendarHero is limited to scheduling and may not provide other solutions for remote meetings, such as screen sharing or file sharing.
The pricing for CalendarHero is not listed, which may be a barrier for users who are on a budget or need to justify the expense to their organization.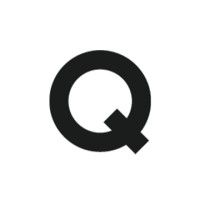 Product Description
Eden builds user-friendly workplace experience software to enable your teams to work better. Learn about our workplace solutions here.
Pros and Cons
Comprehensive: Eden offers a range of tools and solutions to improve the workplace experience.
User-friendly: Eden's tools are designed to be intuitive and user-friendly, making it easier for employees to utilize them.
À la carte pricing: Eden's pricing model allows companies to only pay for the tools they need, saving costs.
Limited information: The passage doesn't provide detailed information about the features of each tool, which could make it difficult for companies to understand if the product fits their needs.
No pricing information: While it's good that companies can pick and choose the tools they want, potential customers may want more transparency around pricing before committing.
Unavailable demo: While companies can sign up for a demo, it's not clear if they will be able to actually try the product before purchasing, which could be a deterrent for some.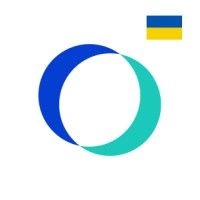 Product Description
OfficeRnD products help you manage coworking, flex spaces, and hybrid workplaces and provide outstanding workplace experience to people.
Pros and Cons
The product offers a hybrid workplace management software that enables all hybrid workplace tools in one place, which can be useful for companies managing remote and in-person employees.
OfficeRnD Flex Space management software provides easy room booking for members and tenants, making it convenient to use.
The product offers a fully-automated billing process for coworking spaces, which can save time and effort for space operators.
Pricing details are not clear and require further exploration, which makes it difficult to know if it is affordable for small businesses.
Although the product has an extensive list of features, it may be overwhelming for some users and may require additional onboarding and training.
The product may not offer flexibility in terms of integration with other tools outside of Microsoft, Google, and Slack, limiting options for companies with different technology needs. Product Description
Prestigio Solutions' versatile software streamlines meetings of any size with comprehensive features including simultaneous screen mirroring for up to 16 users and integration of multiple video conferencing apps, all accessible from a single platform.
Pros and Cons
Allows for easy cross-platform screen sharing from different devices.
Supports video conferencing from a single interface, making it convenient for users.
Provides a booking system for meeting rooms, which can be managed through popular calendar services.
The cost of obtaining an official license for the product is not immediately clear.
The system may work only on Intel platforms, which may limit its accessibility to other users.
Some users may prefer additional hardware options for video conferencing or screen sharing.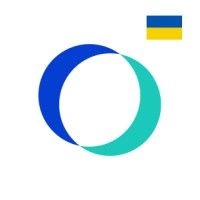 Product Description
The coworking management software that helps you automate administrative tasks, make data-driven decisions and improve member experience.
Pros and Cons
Offers a comprehensive set of features for coworking and flex spaces including office management, analytics, and customer lifecycle management.
Provides a user-friendly experience for members with mobile, web, and tablet apps, easy room bookings, and a fully-automated billing process.
Offers hybrid workplace management software with features like collaborative scheduling, desk booking, and seamless room booking for employees in hybrid offices that integrate with Microsoft, Google, or Slack.
There is no mention of pricing on the website, which may make it challenging for potential customers to assess their budget and make an informed decision.
It may be overwhelming for smaller coworking and flex space operators who may not need such an extensive range of features.
The platform offers a wide range of integrations, which may take time and resources for operators to set up and manage effectively. Product Description
We're an International Market Research Agency combining the reach of a large firm with the personalization & service of a boutique. Request a proposal today.
Pros and Cons
Wide range of market research services offered.
Strong track record of delivering impactful results.
Extensive experience in various sectors and regions.
Potential language barriers for non-English or non-Mandarin-speaking clients.
Limited coverage in certain regions or cities.
Limited visibility into data privacy and security measures. Product Description
deskbird is the most intuitive desk booking solution for your hybrid office. Book rooms, desks or schedule your week in just 2 clicks.
Pros and Cons
A fully integrated booking system that allows for in-office and remote scheduling, making it easy for employees to book workspaces and resources.
Provides office utilization insights, enabling businesses to optimize their office space usage and reduce costs.
Provides a comprehensive admin center that allows for the fast and easy setup of flexible workspaces.
Pricing information is not readily available, making it difficult for businesses to determine whether or not the product is affordable.
There is limited information regarding the technical aspects of the product, such as security and data privacy.
The product heavily markets itself through its success stories section, making it difficult to determine how effective the product is without reading these stories. Product Description
Cloudbooking provides simple, effective & scalable SaaS workspace management software that helps you manage your team, spaces & visitors.
Pros and Cons
Cloudbooking provides a platform for integrated workspace management which can increase productivity, efficiency and employee well-being.
The software is cloud-based which offers scalability, flexibility and real-time data insights for better decision-making.
Cloudbooking integrates with popular apps, making it easy for customers to adopt and implement into their current systems.
There might be a learning curve for users who are not accustomed to using cloud-based software.
The pricing for the software is not mentioned in the passage, so it is uncertain whether it is affordable for small businesses.
The software offers a wide range of services which might be overwhelming for some customers who only need a few specific features.
Missing a tool?
List it here

->
Frequently asked
questions
The best meeting room booking system software is based on specific needs and goals. Popular options include Teem, Robin, and Condeco. Evaluate features, pricing, scalability, and integration capabilities to find the software that aligns with your business requirements.
Meeting room booking systems software streamlines the booking process, maximizes space utilization, increases productivity, reduces scheduling conflicts, enhances communication, and provides real-time insights into room availability. It simplifies the whole booking process, enabling businesses to save time and focus on the actual meeting.
The common use of meeting room booking systems software is to manage and book meeting rooms in offices, conference centers, and hotels. It helps businesses efficiently schedule meetings, track resources, and avoid scheduling conflicts. It also provides features for room availability, booking confirmation, notifications, and integration with calendar software.
When choosing meeting room booking system software, consider features like user-friendly interface, flexibility, customization, scheduling options, integration with other software, ease of use, cost-effectiveness, meeting room management, reporting functionalities, and customer support. These features will help you effectively manage and optimize your meeting room booking systems.
Meeting room booking system software is widely used in a variety of industries, including but not limited to corporate offices, hotels, event venues, educational institutions, and co-working spaces.
The cost of meeting room booking software varies based on factors like features, provider, and the number of rooms. It can range from free plans with limited features to monthly subscriptions starting at $10 to $100 or more, depending on the scale and level of service required.
Yes, there are free meeting room booking software tools available. Some popular options include Skedda, Doodle, and SimplyBook. These free plans often have limitations on features, integrations, and bookings. However, they can be a good starting point for small businesses or those with basic meeting room booking needs.
Meeting room booking systems software is typically designed to be user-friendly and intuitive, requiring basic computer skills and understanding of scheduling. Minimal technical know-how is generally necessary, but advanced features or integrations may require some technical knowledge or support from resources.
How to use this page to find the right software
Identify your needs and requirements from the software. Consider factors like functionality, features, platform compatibility, budget, and any specific industry or personal preferences.
Based on your needs, prioritize the features or functionalities that are essential for your software.
Explore the website link of each software to gather more detailed information about it.
Modernize your operations with interactivity
📈 Automate bills, usage reports, and notifications with the journey feature
⚡ Enable people to raise issues inside the emails using forms
✉️ Use APIs to trigger and send notification and reminder emails
Early stage startup? These tools might help you
Better emails. less work.
super growth.