Best Mentoring Software in 2023
Are you looking for a Mentoring Software for your business? You have come to the right page. This guide will help you discover the best Mentoring Software of 2023 and along with a deep dive into their features, pricing, rating, etc.
What is Mentoring Software?
Mentoring software is a tool that helps organizations effectively manage their mentoring programs by matching mentors and mentees, tracking progress, and gathering feedback. This software streamlines administrative tasks, increases communication, and provides valuable insights into the success of the program. With mentoring software, organizations can easily connect employees, improve retention rates, and develop their talent pool.
How Mentoring Software work or function?
Mentoring software is designed to facilitate mentorship by connecting mentors and mentees and providing tools to track progress. The software allows for easy communication and scheduling of mentoring sessions and provides resources to support the mentor-mentee relationship. It can also track goals and milestones to ensure progress is being made. With mentoring software, organizations can provide valuable career development opportunities to their employees.
Benefits of Mentoring Software?
Benefits of Mentoring Software:
Saves time and streamlines mentoring program administration.
Provides a platform to connect mentors and mentees, even remotely.
Facilitates goal setting and tracking progress for mentees.
Provides valuable data to track success of mentoring program and identify areas for improvement.
Offers resources and tools to support effective mentorship, such as communication templates and best practices.
How we curated this list
We conducted extensive research to identify a wide range of software options within each category. This involved exploring online resources, industry publications, software directories, and user reviews. Please note that the pricing and features mentioned here are subject to change. We recommend you to visit the product website for the latest information before making a decision.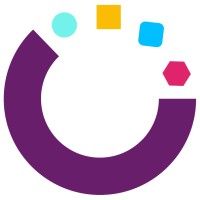 Product Description
As the leading talent development platform, we believe that the future of employee growth is data-driven, measurable, and personalized
Pros and Cons
Personalized employee development programs - Growthspace offers custom L&D growth programs to help employees advance and grow.
AI Matching - The platform uses unique algorithms to match users to expert coaches, mentors, and trainers.
Management Center - Companies can create and manage all their employee development programs on a single platform, making it easy to have oversight.
Cost - There is no information available on the pricing of the platform, so it may not be feasible for all organizations.
Complexity - With so many different solutions and programs offered, it could be overwhelming to navigate and understand which ones are best suited for your organization.
Focus on business outcomes - While business performance is important, it could lead to a lack of focus on employee growth and development for its own sake. Product Description
Pros and Cons
Customizable mentorship program templates with best practices built in for ease of use.
Pairing algorithm creates relevant mentor matches based on goals and skills resulting in high satisfaction rates.
End-to-end measurement of program impact, generating reports on signups, participation, goal completions, session feedback, and more.
No information on pricing available without booking a demo or signing up for a free trial.
No clear information on integrations with other HR systems or how easily the software can be implemented into an existing infrastructure.
Limited information on the security measures taken to protect user data beyond SOC 2 certification and SAML & SSO support. Product Description
Pros and Cons
Guider is a reliable personal finance management app that simplifies financial tracking and management.
The app offers an intuitive and user-friendly interface, making it easy for users to manage their finances efficiently.
Guider also provides personalized financial insights and recommendations to help users improve their financial health.
Some users may find the subscription fee for Guider to be relatively expensive compared to other similar tools.
Guider's investment tracking feature is limited, and users may need to supplement it with other investment management tools.
The app is currently only available for iOS devices, excluding Android and other mobile platforms.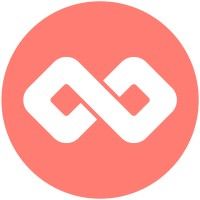 #4
Mentorloop Mentoring Software
Product Description
The mentoring software platform which enables you to easily match your people into effective mentorships at any scale - saving you days of work, thousands in people costs, and guaranteeing better mentoring program results. See what the latest in mentoring software can do for you and your organisation here.
Pros and Cons
Equitable matching algorithm ensures every individual receives a fair match.
The Mentoring Flywheel ensures continuous program improvement, providing more opportunities for all.
Regular qualitative feedback helps evaluate program success and build a culture of mentoring.
No mention of a free trial period or money-back guarantee means potential customers may be hesitant to invest in the product.
Limited information is provided on the cost of the product, making it difficult to determine if it is affordable.
No mention of support options or a customer service team raises questions about the level of assistance available to users.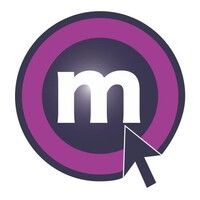 Product Description
Mentoring programs that drive employee engagement, development, and retention with MentorcliQ's award-winning mentoring software and approach. See why our customers love us!
Pros and Cons
MentorcliQ is rated the highest in overall satisfaction by their customers, indicating that users are generally happy with the product.
The product claims to increase employee engagement, upskill employees, and improve employee retention, which can benefit companies in the long term.
The software is easy to use for both mentors and administrators, and allows for easy tracking and reporting of program progress.
It is not specified whether the pricing for the software is affordable for businesses of all sizes, which could limit access for smaller companies.
The passage does not mention whether the software is customizable to fit the unique needs and goals of different companies, which could limit its flexibility.
There are no detailed descriptions of the specific features and capabilities of the software, which may make it difficult for potential users to fully understand what the product can offer.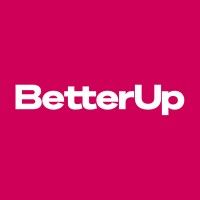 Product Description
The BetterUp coaching platform drives whole company transformation. Provide your employees with personalized experiences to boost productivity and engagement.
Pros and Cons
BetterUp offers on-demand specialists who are available whenever individuals need help in various topics.
The platform provides dedicated 1:1 coaching to help employees attain their goals and hold them accountable for their growth and development.
The product offers business impact studies to understand coaching's impact across sales, culture touchpoints, and performance metrics.
BetterUp may be costly for some businesses, and pricing information is not explicitly stated on the website.
The platform heavily emphasizes coaching, which may not be the preferred development style for some individuals.
The product's effectiveness may depend heavily on the quality of the coach assigned to an individual, and there may be inconsistencies in coaching quality across the platform.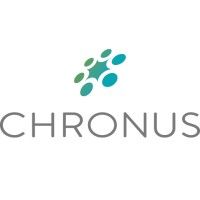 Product Description
Drive employee retention with Chronus' award-winning mentorship software. Mentor software can help you start & scale employee development programs!
Pros and Cons
Cloud-based software makes it easy to design, launch, and scale your program to match your unique needs.
AI-matching and an engaging UI (+mentoring app) provide the most engaging experience on the market, combined with the highest levels of functionality and security.
Easily track all essential success metrics with proprietary dashboards and KPIs that highlight ROI to exec stakeholders.
No information is provided on the pricing of the software or its availability for different types of businesses.
There is limited information about the software's integration with other HR tools or systems.
It is unclear if the software offers customization options or if it requires significant programming knowledge to operate.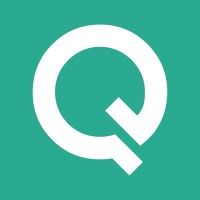 Product Description
Qooper mentoring software is the best mentoring software to run mentorship, learning and inclusion programs with best practices, software solutions and analytics.
Pros and Cons
Offloading administrative workload of mentoring programs through automation solutions.
Access to analytics, surveys, and insights into relationship progress for reporting ROI to leadership and showing engagement data.
Ability to run different types of mentoring programs like company-wide mentoring, career mentoring, new hire onboarding buddy program, high potential and leadership program, sales mentoring, intern mentoring, etc.
No information on the pricing of Qooper mentoring software.
No information on the customer support provided by Qooper mentoring software.
No information on the ease of use and availability of user-friendly features of Qooper mentoring software.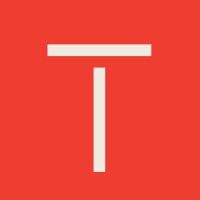 Product Description
Torch helps organizations develop more self-aware, effective, and innovative leaders through the power of coaching. Contact us today.
Pros and Cons
The platform is highly configurable and aligned to an organization's unique strategic initiatives, leadership competencies, and cultural values.
Participants in Torch programs have higher engagement and performance ratings, and are more likely to remain with the company.
The platform offers flexible formats for coaching and mentoring, allowing all employees to have access to trusted relationships that accelerate growth.
There is no mention of cost or pricing plans for the Torch platform.
It is unclear how the measurable ROI is measured and if the data provided by Torch is reliable.
The platform combines human experts and customizable content, which may not be suitable for organizations looking for a strictly human-centered coaching or mentoring approach.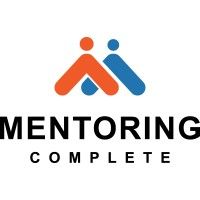 Product Description
Mentoring Complete is the most comprehensive mentoring software on the market. It makes it easy to connect, engage, and develop your people. Schedule a demo!
Pros and Cons
Mentoring programs offered for workplace, academic, and professional associations.
Mentoring helps to attract and retain talent, increases employee engagement and helps to connect with a hybrid workforce.
Mentoring helps to foster internal advancement opportunities, build stronger DEI initiatives and create a more inclusive workplace.
No information provided on the pricing or cost of the mentoring programs.
No clear information on how long each mentoring program lasts.
No details provided on the qualifications or expertise of the mentors or coaches who are assigned to mentor the employees. Product Description
As your force for good, Gravyty is a leading engagement and fundraising technology provider for admission, alumni relations, career services, and philanthropic professionals. Contact us today to learn more about our online engagement and fundraising software.
Pros and Cons
Measurability – The software allows effective connection with alumni network, measure engagement and capture valuable data which is central to your success.
Student + alumni engagement – Leverage the power of student, alumni and business communities to drive engagement and event participation, enhance mentoring and career development programs and grow your pool of future volunteers and donors using alumni engagement software.
Powerful mentor + career development tools – Facilitate informal mentoring relationships and robust mentoring programs with automated matching at scale, provide career guidance to constituents with exclusive access to jobs and internships using the power of their alumni management software to create real-time video networking to enhance connections.
Limited customization - The software is fully customizable but it does not showcase extensive customization options.
Expensive pricing - The pricing of the software may be higher compared to other alumni engagement software providers.
Limited payment options - The platform for event payments or donations to a cause is coming soon and is not available yet. Product Description
Pros and Cons
Customized matching tool helps in finding the right mentor with the required skills.
Mentees can improve their skills, achieve promotion, and increase productivity.
SkillFlow provides mentor training to mentors to contribute effectively to the process.
The subscription service is currently unavailable.
Without subscription, one cannot use the mentoring system.
The system may not work well for those who do not get matched with a suitable mentor.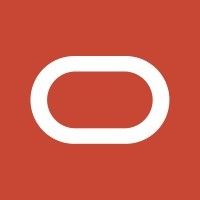 #13
Oracle Work Life Solutions Cloud
Product Description
Oracle offers a comprehensive and fully integrated stack of cloud applications and cloud platform services.
Pros and Cons
A wide range of cloud-based applications that are built-in with AI and provide consistent user experiences.
Oracle Cloud Infrastructure offers secure, scalable, and reliable cloud services to host any custom-built or ISV application.
Oracle Databases run cost-optimized, high-performance, and autonomous versions of Oracle Database, the world's leading converged, multimodel database management system in the cloud.
There is a lack of information on pricing and payment plans for the cloud-based applications and services.
The wide range of products and services may be overwhelming for some users who are new to cloud computing.
There is limited information on the customer support and service provided by Oracle for their cloud-based products and services. #14
PeopleGrove Alumni Success
Product Description
It's mentorship, networking, career exploration, and job connections through social capital. And it's made for everyone: students and alumni.
Pros and Cons
PeopleGrove offers a Career Access Platform™ that connects learners (students and alumni) with peers and alumni, which can help them build their social capital and expand their professional network.
The platform includes features such as mentorship programs, alumni and business directories, and job connections, which can assist learners with career exploration and finding job opportunities.
PeopleGrove has a high customer renewal rate (95%), indicating that it is well-received by its users and can be effective in helping schools improve their career access.
The pricing for PeopleGrove's services is not mentioned, so it is unclear how affordable or accessible the platform may be for learners or institutions.
Although PeopleGrove emphasizes the importance of complete career support and lifelong learning, it is not clear if these goals are fully achieved through their platform and services.
With the acquisition of Experiential Learning company Student Opportunity Center, it is possible that some existing users of PeopleGrove may be hesitant to embrace changes in the platform or integration with new technology.
Missing a tool?
List it here

->
Frequently asked
questions
The best mentoring software depends on your specific needs and goals. Some popular options include MentorcliQ, Chronus, and Together. Evaluate features such as compatibility, security measures, accountability, and pricing to find software that aligns with your mentoring requirements.
Mentoring software provides numerous benefits such as personalized learning plans, real-time feedback, progress tracking, communication tools, and skills assessment. It helps organizations improve employee performance, knowledge sharing, talent development, retention rates, and productivity.
The common use of mentoring software is to connect mentors with mentees and facilitate skills development, knowledge transfer, and personal/professional growth. It provides tools for scheduling, messaging, goal-setting, progress tracking, and feedback to support effective mentorship.
When choosing mentoring software, consider features like goal setting and tracking, progress monitoring, personalized learning plans, scheduling and calendar integration, communication tools, reporting and analytics, secure data storage, and user-friendly interface. These features will help you effectively manage and enhance your mentoring program.
Mentoring software is used across various industries, including corporate, healthcare, education, finance, and more. It is a versatile tool that helps businesses to effectively manage and track mentorship programs, provide resources and support to mentees, and measure the success of mentorship initiatives.
The cost of mentoring software varies depending on several factors like the features and provider. The pricing may range from free plans with basic features to paid versions starting from $10 to $500 or more per month. It is essential to consider the scale of the organization and level of service required before making a decision.
Yes, there are free mentoring software tools available. Some popular options include Trello, Zoom, and Asana. These free plans often have limitations on features and number of users. However, they can be a good starting point for small businesses or those with basic mentoring needs.
Mentoring software varies in its technical requirements, with some being designed for novice users and others requiring more advanced technical skills. Generally, basic computer skills and understanding of mentoring concepts are sufficient to use most mentoring software, but some advanced features may require technical expertise or support.
How to use this page to find the right software
Identify your needs and requirements from the software. Consider factors like functionality, features, platform compatibility, budget, and any specific industry or personal preferences.
Based on your needs, prioritize the features or functionalities that are essential for your software.
Explore the website link of each software to gather more detailed information about it.
Engage employees right inside emails
⚡ Streamline employee onboarding with interactive emails
✉️ Conduct pulse surveys and gather feedback inside the emails
🔥 Organize outings & collect opinions with interactive polls in emails
Early stage startup? These tools might help you
Better emails. less work.
super growth.