Best Ocr Software in 2023
Are you looking for an Ocr Software for your business? You have come to the right page. This guide will help you discover the best Ocr Software of 2023 and along with a deep dive into their features, pricing, rating, etc.
What is OCR Software?
OCR software, also known as Optical Character Recognition software, is a tool that converts scanned documents, images, or PDFs into editable and searchable text formats. It recognizes printed or handwritten text characters on the digital images and then converts them into machine-encoded text. OCR software not only saves time and effort but is also crucial in several industries, including healthcare, legal, and education. It eliminates the need for manual data entry and transforms massive amounts of data into easily accessible and shareable formats.
How OCR Software work or function?
OCR software, or Optical Character Recognition software, functions by using sophisticated algorithms to scan text documents and convert them into a digital format. This technology allows for the automatic recognition and conversion of printed text into machine-readable electronic text, which can be edited and searched. OCR software also provides the ability to extract data from scanned documents, allowing users to extract important information such as names, addresses, and phone numbers. OCR software is a powerful tool for businesses looking to digitize their paper-based systems and improve their overall efficiency.
Benefits of OCR Software?
OCR software converts scanned documents into editable formats, saving time and effort.
It allows for easy searchability and retrieval of important information.
OCR software reduces manual errors and increases accuracy in data entry.
It eliminates the need for physical storage, saving on storage costs.
OCR software is environmentally friendly as it reduces paper waste.
How we curated this list
We conducted extensive research to identify a wide range of software options within each category. This involved exploring online resources, industry publications, software directories, and user reviews. Please note that the pricing and features mentioned here are subject to change. We recommend you to visit the product website for the latest information before making a decision.
Product Description
Extract data from scanned and digital documents and send it to Excel, Google Docs and QuickBooks.
Pros and Cons
Time-saving tool for document organization.
Easy to use and eliminates the need for manual downloading and filing.
Affordable subscription plans compared to similar software.
Limited features and integrations compared to more advanced document management software.
May not be suitable for larger businesses with a high volume of documents.
Some users may experience difficulties with the software's compatibility with certain web browsers.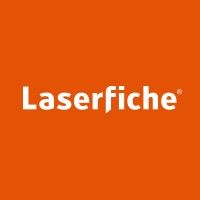 Product Description
Laserfiche is the leading SaaS provider of enterprise content management (ECM) and business process automation. Through powerful workflows, electronic forms, document management and analytics, the Laserfiche® platform accelerates how business gets done.
Pros and Cons
Laserfiche is a content platform that can streamline day-to-day work by automating key workflows and business processes, freeing up time for higher-priority tasks.
Its low-code design empowers anyone in the organization to create automated workflows with a simple drag-and-drop platform. This makes it easy to deploy quickly and easily without requiring advanced technical skills.
Laserfiche is a highly rated solution with a 0% renewal rate, and it has been recognized as a strong performer in The Forrester Wave™: Content Platforms.
The cost of Laserfiche may be prohibitive for small businesses or startups.
Though it offers integrations with other applications, it may not be compatible with all systems or software that a business uses.
The setup and implementation of Laserfiche may require significant time and resources.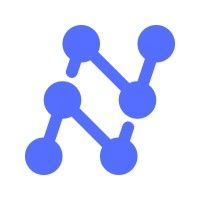 Product Description
AI-based intelligent document processing with Nanonets' self-learning OCR. Automate data capture from invoices, receipts, passports, ID cards & more!
Pros and Cons
Nanonets provides OCR solutions for various types of documents, including invoices, receipts, ID cards, and passports, which can help businesses automate manual data entry and reduce turnaround time.
The AI learns and improves with each new document processed, allowing the system to capture data with higher accuracy over time.
Nanonets integrates with various platforms, making it easy to upload and export data to existing workflows without disrupting the system.
The pricing for Nanonets' services is not specified on the website and users may have to request a demo to get more information.
The level of customization for the OCR models is not clear, and it is uncertain how flexible the system is in adapting to specific business needs.
While Nanonets claims to be GDPR compliant, there is no information on the website about the specific measures taken to ensure compliance and protect user data.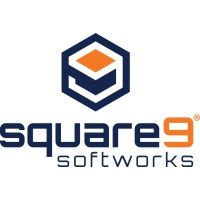 Product Description
Visit our website to get detailed guides & information on Capture API, Full Administration API Resources, Language Localization & REST API Resources.
Pros and Cons
Square 9 offers enterprise content management, document capture, web forms, and business process automation tools.
Their solutions can be easily adapted to automate any paper-intensive process, saving time and money.
Square 9 is SOC 1, 2, and HIPAA compliant and ensures data security by encrypting it both in storage and transit.
It is not clear if Square 9 offers a free trial or a money-back guarantee for their solutions.
The pricing of Square 9's solutions is not mentioned, which may make it difficult for potential customers to determine if it is affordable for them.
It is not clear if Square 9's solutions are suitable for small businesses, as they are marketed towards enterprise-level organizations.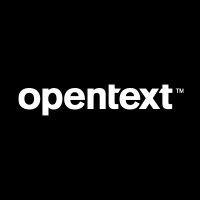 #5
OpenText Capture Center
Product Description
OpenText Business Network Cloud solutions connect data with people, systems and things through a secure cloud platform.
Pros and Cons
OpenText offers a wide range of products and solutions across multiple industries and line of businesses.
The company provides Cloud Editions that offer new capabilities to manage information securely and intelligently.
OpenText has been recognized as a Leader in the 2023 Gartner Magic Quadrant for Application Security Testing.
The passage does not provide specific details about the features and functionalities of OpenText products.
There is no information on the pricing or cost of OpenText solutions.
The passage does not mention any customer reviews or feedback on the effectiveness of OpenText products.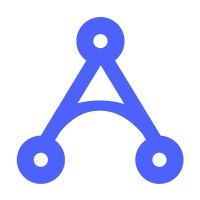 Product Description
Automate data extraction, validation & analytics from unstructured documents with 100% accuracy. Get 10 times more efficient at processing various documents with Docsumo's IDP solution and custom-made APIs.
Pros and Cons
Accurate data capture: The document AI platform has an accuracy rate of 95%+ for data capture without manual intervention.
Saves time: The platform saves around 500 hours per month by assigning barcodes in less than 2 mins instead of 20 mins.
Trusted and secure: The platform is trusted by big data-driven businesses, and the security measures are GDPR, HIPAA, and SOC2 compliant.
Limited trial period: The free trial only lasts for 14 days, which may not be enough time for businesses to fully test the platform's capabilities.
Limited document types: The examples of document types listed are limited to a few industries, which may not be sufficient for businesses outside those industries.
Need technical knowledge: The platform requires integration with existing software, which may require some technical knowledge or assistance from IT personnel.
Product Description
Kofax Capture processes and integrates content capture directly into your critical business workflows and systems from any location.
Pros and Cons
Kofax Capture has best-in-class pre-built intelligent document processing capabilities.
It provides integrated analytics to monitor the efficiency of operations and eliminate bottlenecks.
Kofax Capture offers customizability without scripting through modules like automated document separation, postal mail scanning, and forms extraction.
The product requires updates to be compatible with some web browsers.
It may be difficult for beginners to set up and use the platform.
Kofax Capture appears to be primarily designed for enterprise-level organizations and may not be ideal for small businesses with smaller workloads.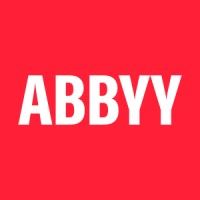 #8
FineReader PDF for Windows and Mac
Product Description
ABBYY は、企業がビジネスプロセスを完全に把握し、AI、NLP、OCR などのプラットフォームを用いたデジタル変革をより素早く実現するためのサポートを行っています。
Pros and Cons
ABBYY Expert Talks provides digital intelligence to enhance your business processes.
Offers various solutions based on industry, process, and technology, specific to your business needs.
ABBYY offers developer tools, SDKs, and OCR skills to enhance your document applications.
No pricing information provided for any of the products or solutions.
No customer reviews or ratings available to gauge customer satisfaction.
No clear information about the implementation process or timeline for the solutions.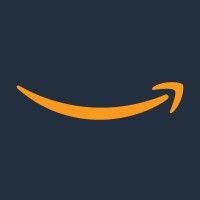 Product Description
Amazon Textract is a machine learning (ML) service that uses optical character recognition (OCR) to automatically extract text, handwriting, and data from scanned PDF documents, forms, and tables.
Pros and Cons
Textract saves time by automating document processing and extracting information in minutes instead of hours or days.
Textract uses machine learning to accurately extract text, handwriting, tables, and other data with no manual effort.
Textract ensures data privacy, encryption, and compliance standards while automating data processing securely.
Textract may require some initial setup and configuration.
Textract is a paid service, and the cost may be a concern for some users.
Textract may not be suitable for all types of document processing needs and may have limitations in handling complex documents.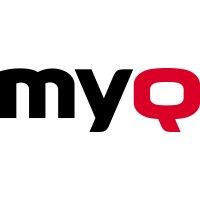 Product Description
MyQ is an easy-to-use printing management software that brings printers under control, cuts printing costs & is eco-friendly by reducing unnecessary waste.
Pros and Cons
MyQ offers personalized print solutions that can save time and increase productivity.
MyQ's solutions include secure print and scan features that protect sensitive data from data leakage and other security risks.
MyQ provides a comprehensive print management solution that covers diverse printer brands, making fleet management easier and more cost-effective.
While MyQ offers cloud-based print solutions, some users may prefer an on-premise option.
MyQ's solutions may require a learning curve for those who are unfamiliar with the user interface.
MyQ may not have all the features that some businesses need for their specific printing needs. Product Description
Ephesoft provides Intelligent Document Processing solutions with industry-leading speed, accuracy, and implementation. Schedule a demo today.
Pros and Cons
Intelligent Document Processing service extracts important data from digital and physical documents through data capture technology, thus providing a simplified document management process.
Highly scalable document processing allows organizations to process large volumes of documents in record time, leading to higher productivity and faster processing.
With out-of-the-box integrations and a full suite of Web Service APIs, Ephesoft's intelligent document processing platform can seamlessly connect with other ERP, RPA, BPM, and ECM systems.
No information on the actual cost of the product or service is provided in the passage, making it difficult for potential customers to evaluate its affordability.
There is a lack of information on the training and support services provided by Ephesoft, which could impact the user experience and the successful implementation of the product.
The passage does not provide information on the system's security and data privacy policies, which could be a concern for highly regulated industries like finance or healthcare.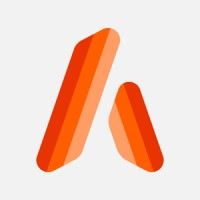 Product Description
Ascend Software is a US-based industry leader in AP automation with a team of dedicated AP experts. We are committed to innovation and expertise in accounts payable, providing top-notch services.
Pros and Cons
Ascend is a versatile application that can be used in a range of industries and professions.
It offers efficient project management features, allowing users to assign tasks, set deadlines, and track progress.
The software is accessible through various devices and platforms, ensuring ease of use and accessibility for all users.
Ascend's pricing plans can be quite expensive, which may not be feasible for small businesses and individuals.
Some users have reported connectivity issues and software lag when using the application on certain devices.
Limited integrations with other software and tools may cause compatibility issues for those who rely on multiple programs for their work. Product Description
Stop manual data entry. AI document processing captures data from diverse documents and data sources, to accelerate workflows and end entry errors.
Pros and Cons
Automates end-to-end business workflows, eliminating manual data entry and errors and driving an efficient workforce for higher productivity and profitability.
Automated document classification removes data entry errors that result in payment charges and penalties, which saves time and money.
Built-in reporting and dashboards provide key metrics and document processing optimization insights, leading to ongoing performance improvement.
The platform may not be suitable for small businesses with limited document processing needs.
The cost of the platform may be high for some businesses.
Automation may present a challenge for businesses with complex document processing requirements.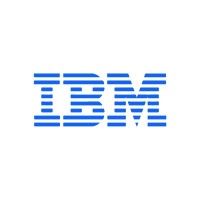 Product Description
The place to shop for software, hardware and services from IBM and our providers. Browse by technologies, business needs and services.
Pros and Cons
The product offers a wide range of software, hardware, service, and asset options.
It provides a comprehensive platform for data and AI with solutions tailored to specific industries.
The product offers a variety of free trials for popular trials, giving customers the chance to try before purchasing.
The large number of products and options can be overwhelming and confusing for customers.
Some products may require specific IT infrastructure or technical knowledge, making them less accessible to some customers.
The pricing for products is not readily available on the website, making it difficult for customers to budget and plan ahead. #15
Veryfi Receipts OCR & Expenses
Product Description
Secure data extraction OCR API, data capture mobile SDK, and toolkits to liberate trapped data in your unstructured documents like invoices, bills, purchase orders, checks (cheques) and receipts in real-time.
Pros and Cons
Veryfi provides a 14-day free trial with no need for a credit card, allowing potential users to try out the OCR API platform before committing financially.
The OCR API platform from Veryfi is highly accurate and fast, which can save time and improve efficiency for individuals and businesses.
Veryfi's solutions are customizable and can be used in various industries, including fintech, loyalty marketing, and AP automation.
The pricing for Veryfi's OCR API platform is not mentioned, leaving potential users unsure of the cost.
The complexity of using an API platform may be challenging for some users, especially if they do not have technical skills in programming or API integration.
Veryfi's focus on the ability to automate data extraction may lead to reduced human interaction and decision-making, potentially decreasing the overall quality of the work done.
Missing a tool?
List it here

->
Frequently asked
questions
The best OCR software depends on your specific requirements. Some popular options are Adobe Acrobat Pro DC, ABBYY FineReader, and Readiris. Consider features like accuracy, speed, language support, and compatibility with your operating system before making a decision.
OCR software, or Optical Character Recognition software, offers benefits such as increased efficiency in document processing, reduced manual labor, improved accuracy, and easier collaboration and information sharing. It also enables better accessibility for visually impaired users and allows for better data extraction and analysis.
The common use of OCR (Optical Character Recognition) software is to convert scanned images or PDFs into editable and searchable text documents. It helps businesses and individuals to streamline data entry, extract data from physical documents, and improve productivity. It also provides accuracy, speed, and cost-effectiveness in document management and information retrieval.
When choosing OCR software, features like accuracy, speed, language support, document type recognition, batch processing, integration options, and customer support should be considered. These features ensure that the OCR software accurately and efficiently converts scanned documents into editable digital formats.
OCR software is used in various industries such as healthcare, finance, legal, education, government, and more. It is an essential tool that helps in converting scanned documents into editable and searchable formats.
The cost of OCR software varies depending on the provider, features and level of service required. It can range from free software with limited capabilities to paid options starting at around $50 to $100 and can go up to thousands of dollars for advanced features and enterprise-level solutions.
Yes, there are free OCR software tools available, such as Tesseract OCR, FreeOCR, and SimpleOCR. However, free plans may have certain limitations, such as no support for certain languages or file types. Paid versions may offer more advanced features, such as batch processing and higher accuracy rates.
OCR software can require varying levels of technical expertise depending on the specific software and its intended use. Basic knowledge of computer operations and file management is generally necessary, but more advanced features and customization may require some technical knowledge or support. Some OCR software may also require familiarity with image editing and formatting.
How to use this page to find the right software
Identify your needs and requirements from the software. Consider factors like functionality, features, platform compatibility, budget, and any specific industry or personal preferences.
Based on your needs, prioritize the features or functionalities that are essential for your software.
Explore the website link of each software to gather more detailed information about it.
Modernize your operations with interactivity
📈 Automate bills, usage reports, and notifications with the journey feature
⚡ Enable people to raise issues inside the emails using forms
✉️ Use APIs to trigger and send notification and reminder emails
Early stage startup? These tools might help you
Better emails. less work.
super growth.