Best Org Chart Software in 2023
Are you looking for an Org Chart Software for your business? You have come to the right page. This guide will help you discover the best Org Chart Software of 2023 and along with a deep dive into their features, pricing, rating, etc.
What is ORG Chart Software?
Org chart software is a tool that assists in creating and managing organizational charts. This software includes features such as drag and drop interface, custom fields, and automated updates to ensure accuracy in the charts. These charts provide clear insight into team structure, reporting hierarchy, and cross-functional relationships. Org chart software gives organizations the ability to maintain up-to-date information and visualize complex structures, making it easier to manage a large organization.
How ORG Chart Software work or function?
Org chart software assists companies in creating visual representations of their organizational structure. These visual tools allow for efficient communication of the company's hierarchy to employees. Additionally, org chart software can generate reports on employee performance and identify areas for improvement, as well as allow for easy tracking and maintenance of employee data. Overall, org chart software streamlines HR processes and improves organizational efficiency.
Benefits of ORG Chart Software?
Org chart software can streamline HR processes by automating the creation and maintenance of organizational charts.
It can give managers a clear understanding of employee roles, responsibilities, and reporting structures and also help HR teams to manage headcounts and vacancies more effectively.
In addition, org chart software can be used to analyze workforce data and make accurate predictions about future hiring needs and talent management strategies.
How we curated this list
We conducted extensive research to identify a wide range of software options within each category. This involved exploring online resources, industry publications, software directories, and user reviews. Please note that the pricing and features mentioned here are subject to change. We recommend you to visit the product website for the latest information before making a decision.

Product Description
Lucidchart is the intelligent diagramming application where seeing becomes doing. With this intuitive, cloud-based solution, everyone can work visually and collaborate in real time while building flowcharts, mockups, UML diagrams, and more. Sign up for free now.
Pros and Cons
Lucidchart helps users create professional flowchart diagrams for brainstorming and project management.
Intelligent diagramming helps visualize complex ideas faster and more collaboratively, making it easier to align and stay aligned.
Lucidchart offers a secure and scalable way for organizations to benefit from intelligent diagramming.
There are no pricing details mentioned in the passage.
It is not clear what specific industries or types of businesses Lucidchart caters to.
The level of technical skill required to use the application is not mentioned.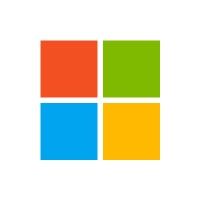 Product Description
Discover Microsoft Visio, the flowchart maker built for collaboration. Create flowcharts, organisational charts, network diagrams and more in Visio.
Pros and Cons
Provides dozens of ready-to-use templates, starter diagrams, and customizable shapes for creating powerful visuals.
Enables visual collaboration for teams anywhere and anytime as it is available to Microsoft 365 commercial subscribers.
Supports various accessibility features, including Narrator, Accessibility Checker, and high-contrast support, to ensure diagrams are accessible for everyone.
Visio Plan 1 and Visio Plan 2 trials are free for only 30 days for first-time users, with a work or school account.
Some Microsoft 365 commercial plans do not include access to Visio web app.
You cannot install two products together that have the same version but use different installation technologies.
Product Description
Fraud prevention solutions that enable your business to innovate & grow without increased risk. Protect your customers and commerce with Sift fraud solutions.
Pros and Cons
The digital trust and safety platform provides a single, intuitive console which eliminates the need for disconnected tools and single-purpose software.
Sift uses sophisticated technology and complex analysis not only to spot fraudulent transactions but also to prevent future ones from happening and to unlock revenue growth.
Sift has a 99% new user acceptance rate and a 98% reduction in overall fraud on on-demand services.
The detailed-oriented and sophisticated technology used by Sift could lead to a high cost of using the service.
The complexity of the machine learning technology may require additional technical support for some businesses.
The effectiveness of Sift's digital trust and safety platform may vary depending on the industry and type of business using the service.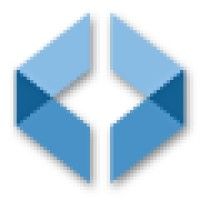 Product Description
See why SmartDraw is the smartest way to draw any type of chart, diagram: flowcharts, org charts, floor plans, network diagrams, and more on any device Mac or Windows.
Pros and Cons
SmartDraw offers quick-start templates for over 70 different diagram types which can save a lot of time while creating a diagram.
It integrates seamlessly with the tools you already use, such as Google Workspace, Microsoft Office, and Atlassian's Confluence and Jira.
SmartDraw checks every box for an enterprise and offers Doc retention, sophisticated collaboration features, and account administration features at a cost 10x lower than similar software.
The website mentions the integration with a variety of tools, but it is not clear if there is support for integration with other commonly used software, like Zoom and Skype.
The website does not provide details about the user interface of the software or what programming languages developers can use to enhance any diagram.
There is no free version or trial available to try SmartDraw before committing to purchasing the software.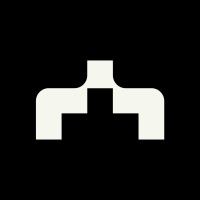 Product Description
Go behind the scenes of the world's greatest companies
Pros and Cons
The Org provides an easy and free way for companies to set up a company page, which can help attract talent.
The platform allows companies to showcase their team and give candidates a behind-the-scenes look at the organization.
The Org can help answer candidates' questions about the company and the role they are applying for, which can save time in the recruiting process.
It is not clear how effective The Org is at attracting top talent compared to other recruitment methods.
The platform may not provide enough information about the company or the role to fully answer candidates' questions.
The emphasis on showcasing the team may not be the most important factor for candidates in choosing a company to work for.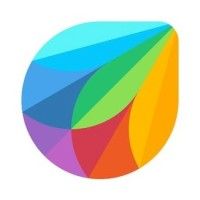 #6
Freshteam by Freshworks
Product Description
Create a Status Page in minutes. Manage your Incidents, post updates & automatically notify your subscribers on multiple channels.
Pros and Cons
Offers a range of products for customer service, IT service management, conversational engagement, marketing automation, and sales automation.
AI-powered tools are available to enhance the user experience.
Trusted by over 60,000 businesses of all sizes for their software needs.
No information provided about the pricing for the products.
Limited information about the features and capabilities of each individual product.
The website can be overwhelming to navigate for users who are unfamiliar with the products.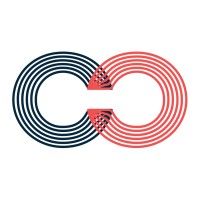 Product Description
A Visual collaboration and diagramming platform trusted by 10M+ users and 1000s of teams. Infinite whiteboards, powerful diagramming, data connectivity and integrates with your favorite tools.
Pros and Cons
Annual plans are available at a discounted rate of 40%.
The product offers a wide range of visual solutions for various departments such as HR, IT, Marketing, etc.
The platform is customizable and allows for flexible task management and data access rules.
The pricing structure is not explicitly stated on the website.
The product is geared towards enterprise-level teams, which may not be suitable for individuals or small teams.
The range of tools offered may be overwhelming for those who are not familiar with visual collaboration or project management tools.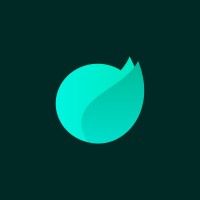 Product Description
This intranet keeps your teams informed, aligned, and productive with a template-based page builder, integrations, and universal search across all company tools.
Pros and Cons
Happeo provides a central hub for all company information and knowledge, making it easy to find anything, no matter the tool being used.
Laser-focused internal communication allows for targeted announcements, posts, and pages that keep everyone up-to-date on current events.
Happeo offers a unified platform that integrates with various tools like Google Workspace, Microsoft 365, Slack, Freshdesk, and Zoom, saving users valuable time.
The pricing structure for Happeo is not detailed in the passage, so it's unclear how expensive it is to use the product.
The passage does not provide any information on the implementation process, so it's unknown how complex it is to set up Happeo for a company.
Happeo's focus on being a central hub for internal communication and information may not be suitable for all types of businesses and industries that prioritize different types of organizational methods and tools.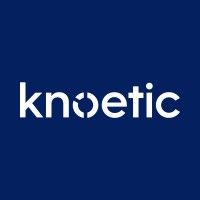 Product Description
Knoetic is the all-in-one analytics platform built alongside a world-class community of over 2,000 Chief People Officers. Get insights from our people analytics software and community in a single easy-to-use product.
Pros and Cons
People Analytics provides a centralized dashboard to integrate all HR systems in one place, making it easy to gather insights and trends.

CPOHQ offers a community of more than 2000 CPOs and HR executives to share best practices and network with peers in their field.

Knoetic offers a variety of resources, including curated guides, case studies, playbooks, and resource hubs to help CPOs scale their work as a People Officer.
The website does not explicitly mention the pricing of the products and solutions mentioned, leading to possible confusion among customers interested in the product.

The website lacks detailed product descriptions, which may lead to potential clients having a limited understanding of the product's features and benefits.

The website may put more emphasis on community building and networking rather than the product itself, which might not appeal to some customers.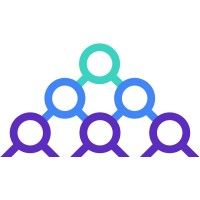 Product Description
Create, edit, export, print, and share your organizational chart with Organimi's cloud-based org chart software. Start your FREE trial today!
Pros and Cons
Easy to use and intuitive interface
Ability to create and customize organizational charts
Collaboration and sharing features for team management
Limited features in the free version
Limited customization options compared to other similar tools
Customer support can be slow to respond at times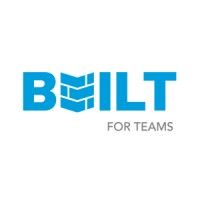 Product Description
Intuitive org chart, position management, and succession planning tools designed to help you plan, hire, manage, and retain your workforce.
Pros and Cons
Modular platform allows customers to pay only for what they need at present and expand by adding modules in the future.
Advanced Org Charts module provides a complete and global view of all positions in the organization, including open positions.
Succession Planning module helps identify and develop a candidate pool for filling critical roles, ensuring organizational resilience.
The product description does not provide information about pricing plans and how much each module costs.
The product might not be suitable for small businesses with limited budgets, as they might not be able to afford additional modules in the future.
The product might require significant setup and training time to use effectively, which could be a barrier for busy organizations. Product Description
Squivr's Org Chart and Playbook is an intuitive & native Salesforce experience on the AppExchange. We help companies map desired best practices, capture tribal knowledge, and build contact relationships. Squivr offers a fully native Playbook and Org Chart via Relationship Map to enable your Revenue teams - Sales & Customer Success. #rev-gen
Pros and Cons
Squivr helps companies drive repeatable success with every prospect, customer, partner, and client.
It enables tracking of plan towards completion for every opportunity through Account Plans and Opportunity Playbooks.
It offers Relationship Maps and Org Charts to quickly identify champions, blockers, buying committees, and engagement gaps.
It may be costly for small businesses or those with limited budgets to invest in Squivr.
It may require significant training to effectively use all of the features and tools offered by Squivr.
It may not be ideal for companies who prefer to use non-Salesforce CRMs or sales management tools. Product Description
Orgvue's platform delivers a richer, more visual organizational design and workforce planning experience. See tomorrow's business today.
Pros and Cons
The Orgvue platform provides a solution to organizational design and workforce planning challenges, which can help businesses ensure they have the right people in the right place at the right time.
Through continuous cycles of workforce planning and organizational design, Orgvue can help businesses adapt to change and capitalize on opportunities.
The platform offers a range of features and capabilities that can accelerate design and planning, including data analysis, modeling, and visualization.
The cost of using the Orgvue platform and associated advisory services may be prohibitive for some businesses, particularly smaller ones.
Some businesses may prefer to use their own in-house tools and expertise for organizational design and workforce planning, rather than outsourcing to a third party.
The effectiveness of Orgvue's solutions and methodology may depend on individual business needs and circumstances, and results may vary. Product Description
DemandFarm | Key Account Management Software tool to make Strategic Account Planning data driven, predictable and scalable within your CRM.
Pros and Cons
Helps centralize sales knowledge and identify missed opportunities, leading to consistent growth across the organization.
Provides predictive insights inside Salesforce to identify the biggest growth opportunities and allocate time effectively.
Offers a comprehensive suite of tools for key account management, including white space analysis and stakeholder mapping, that can help in creating account plans and accelerating growth opportunities.
The product may not be suitable for companies that do not use Salesforce as the app is built on the Salesforce platform.
The pricing of the product is not mentioned, which can make it difficult to determine if it is affordable for smaller businesses.
The deployment and customization process may require a steep learning curve, potentially leading to delays and lower adoption rates. Product Description
Better charts, better planning, better HR intelligence; any business, any market, any size, with the best support in the industry.
Pros and Cons
OrgChart automation software is designed specifically for HR professionals.
OrgChart seamlessly aggregates data from HR and applicant-tracking systems to effortlessly create captivating, functional org charts.
OrgChart surfaces valuable and actionable insights from complex data sets, empowering HR professionals to make better-informed decisions.
There is no information on the pricing of OrgChart automation software.
There is no mention of integrations with other management software systems.
There is no information on whether the software is customizable to meet the specific needs of organizations.
Missing a tool?
List it here

->
Frequently asked
questions
The best org chart software will vary based on specific needs and goals. Popular options include Lucidchart, OrgChart Now, and Pingboard. Evaluate features, pricing, scalability, and integration capabilities to find the software that aligns with your business requirements.
Org chart software offers benefits such as improved communication, enhanced decision-making, better collaboration, increased transparency, streamlined HR processes, and simplified workforce planning. It helps businesses visualize their organizational structure, identify skills gaps, and plan succession.
The common use of org chart software is to create, manage and visualize organizational structures. It enables businesses to illustrate reporting lines, show employee roles and responsibilities, track personnel changes and plan for succession. It also provides features for data import, customization, collaboration, and reporting to facilitate better decision making.
Consider features like customization options, user-friendly interface, drag-and-drop functionality, visualization tools, collaboration capabilities, automation, data security, and integration options. These features will help you effectively organize and visualize your company's structure and team dynamics.
Org chart software is used across various industries, including corporate, government, education, healthcare, hospitality, and nonprofit organizations. It is a versatile tool that helps businesses of all sizes and sectors to create and maintain their organizational structure, streamline communication, and optimize workflow.
The cost of org chart software can vary depending on the provider, features and scale required. It can range from free plans with basic functionality to monthly subscriptions starting at $10 to $500 or more.
Yes, there are free org chart software tools available. Some popular options include Lucidchart, Canva, and Creately. These free plans often have limitations on features and user numbers. However, they can be a good starting point for small businesses or those with basic org chart needs.
Org chart software varies in complexity, but most options require minimal technical expertise. Beginner-friendly interfaces, drag-and-drop functionality, and pre-made templates make it easy for anyone to use. However, some advanced features - like integrating with HR databases or generating reports - may require more technical knowledge or support.
How to use this page to find the right software
Identify your needs and requirements from the software. Consider factors like functionality, features, platform compatibility, budget, and any specific industry or personal preferences.
Based on your needs, prioritize the features or functionalities that are essential for your software.
Explore the website link of each software to gather more detailed information about it.
Engage employees right inside emails
⚡ Streamline employee onboarding with interactive emails
✉️ Conduct pulse surveys and gather feedback inside the emails
🔥 Organize outings & collect opinions with interactive polls in emails
Early stage startup? These tools might help you
Better emails. less work.
super growth.