Best Photo Management Software in 2023
Are you looking for a Photo Management Software for your business? You have come to the right page. This guide will help you discover the best Photo Management Software of 2023 and along with a deep dive into their features, pricing, rating, etc.
What is Photo Management Software?
Photo management software is designed to help individuals and businesses organize large collections of digital photos. The software can help you sort through your photos, create folders and albums, add tags and keywords to images, and make basic edits and enhancements to your photos. Some photo management software even includes cloud storage options for backing up your photos and making them easily accessible from any device. This software is ideal for photographers, graphic designers, social media managers, and anyone else who needs to keep their photo library organized and easily searchable.
How Photo Management Software work or function?
Photo management software works by organizing and streamlining a user's digital photo collection. It can automatically detect duplicates, categorize photos based on date, location, and facial recognition, and provide tools for editing and sharing. This software helps save time and energy by allowing users to quickly locate and retrieve photos, ensuring that important memories are never lost.
Benefits of Photo Management Software?
Benefits of photo management software:
Organizes and categorizes photos for easy access and retrieval.
Can automatically detect and remove duplicates.
Provides editing tools to enhance image quality.
Enables seamless sharing and collaboration of photos.
Helps in creating stunning slideshows and photo albums.
Saves time and increases productivity by allowing efficient management of large collections.
How we curated this list
We conducted extensive research to identify a wide range of software options within each category. This involved exploring online resources, industry publications, software directories, and user reviews. Please note that the pricing and features mentioned here are subject to change. We recommend you to visit the product website for the latest information before making a decision.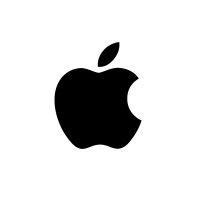 Product Description
Photos for iOS and iPadOS makes it easy to relive, edit and share your favourite moments.
Pros and Cons
The intelligent curation feature hides similar photos and reduces clutter, allowing users to easily enjoy their best shots.
The editing experience is streamlined, with powerful and easy-to-use tools, giving users fine-grained control over the final product.
iCloud Photos gives users the freedom to access every photo and video in their library from any device, anytime they want.
Some features may not be available in all countries or regions, limiting access for some users.
Access to some services is limited to 10 devices, which may be an issue for those with larger families or businesses.
The need for an iCloud-enabled device to use iCloud Photos may be an inconvenience for those who do not use Apple devices exclusively.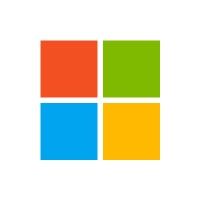 Product Description
Pros and Cons
Microsoft 365 apps help turn ideas into reality and focus on what matters most.
Surface Pro 9 offers tablet flexibility and laptop performance in one ultra-portable device.
Xbox Series X – Diablo® IV Bundle provides the fastest, most powerful Xbox ever and the latest in the Diablo® series.
No pricing information is provided for any of the products.
The passage only briefly touches on each product, so it may not provide enough information for a potential buyer to make an informed decision.
The passage focuses mainly on Microsoft products and may not offer a wide range of options for buyers who are interested in other brands or products.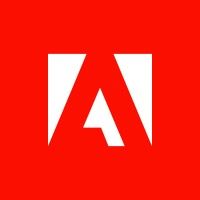 #3
Adobe Photoshop Lightroom Classic
Product Description
Quickly and simply build a personalized website to showcase your creative work with Adobe Portfolio. Now included free with any Creative Cloud subscription.
Pros and Cons
Efficient photo-editing tools for professionals
Integrates well with other Adobe products
Organizes photos effectively using keywords and metadata
Steep learning curve for beginners
Limited graphic design capabilities compared to Adobe Photoshop
Requires high system specifications for smooth performance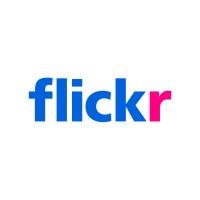 Product Description
Discover a world of captivating photos, inspiring stories, and breaking news straight from the Flickr community. Keep up-to-date with event announcements and immerse yourself in endless visual inspiration.
Pros and Cons
The product, Flickr, is a free platform for photographers to showcase their work and connect with others in the community.
Flickr has a large and active user base with over tens of billions of photos and 2 million groups, which allows photographers to get more exposure for their work.
The platform has a simple and easy-to-use interface, making it accessible to both amateur and professional photographers.
Flickr faces tough competition from other photo-sharing platforms like Instagram, which have a larger user base and more advanced features.
The product may not be suitable for people who are not interested in photography or do not have a need to showcase their work online.
Some users may be concerned about the privacy and security of their photos on the platform, especially with regards to copyright issues.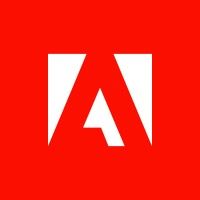 Product Description
Quickly and simply build a personalized website to showcase your creative work with Adobe Portfolio. Now included free with any Creative Cloud subscription.
Pros and Cons
Adobe Bridge is a great tool for organizing and managing files, making it easy to find and access all your creative assets in one place.
It supports batch processing and file renaming, saving time and effort when working with large numbers of files.
Its integration with other Adobe Creative Suite products makes it a convenient starting point for creative projects.
Learning to use Adobe Bridge can be a bit overwhelming for beginners, with its many features and complex interface.
It requires a subscription to Adobe Creative Cloud, which may not be affordable to some users.
It may not be as efficient as other dedicated file management software, with some users reporting performance issues when handling large amounts of files.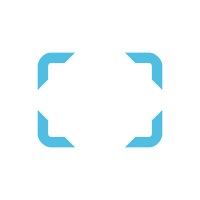 Product Description
Share & sell your photos in beautiful client galleries & simplify your workflow with integrated contracts, invoicing & commission free sales. Free 14 day trial.
Pros and Cons
ShootProof offers personalized and custom-branded client photo galleries as well as portfolio websites for photographers.
The software allows photographers to streamline their workflow by managing everything from contract signing to payments in one place.
Photographers can sell digital or printed copies of their work directly from the platform and increase their earnings.
The platform is aimed at professional photographers and may not offer enough value to hobbyists or beginners.
The advanced features and integration with other tools and labs may make it more challenging to use for photographers who prefer a simple and straightforward approach.
The pricing plans may be slightly expensive for some photographers, especially those who are starting out and have a limited budget.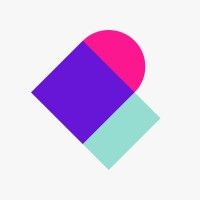 Product Description
Centralize, organize, and distribute your brand assets and digital content with the smartest, simplest Digital Asset Management platform on the planet.
Pros and Cons
The Pickit platform provides a centralized and intuitive solution for managing and organizing digital assets, which can help improve ROI and workflow for marketing, sales, and IT teams.
The platform includes flexible modules for asset management, distribution, and sourcing, as well as integrations with other systems to help streamline processes and increase efficiency.
Pickit offers access to built-in libraries for stock images and has a user-friendly interface that allows quick access to assets for both admins and end-users.
There are no clear pricing options listed on the website, so it is unclear how affordable the platform is for different company sizes and budgets.
The specific features of each module, such as usage data and insights, are not mentioned in detail, making it difficult to gauge the full capabilities of the platform.
The platform is only focused on digital asset management and does not offer additional tools or solutions for broader marketing or content creation functions.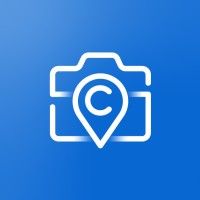 Product Description
The only app every contractor needs to track job progress and communicate with their crew. Get unlimited photo storage, checklists, and PDF photo reports.
Pros and Cons
Unlimited cloud storage for job documentation with photo and video capture features.
User-friendly interface with a project map and real-time progress tracking, which makes it easier to collaborate with team members.
Built-in marketing and sales tools help to promote the business.
It may not have all the features required for specific trades that may need more advanced tools for documentation such as architecture or engineering.
Some users may find the cost of the premium version to be expensive for a small-scale business.
The software may require a stable internet connection, which can be a challenge for users in remote locations.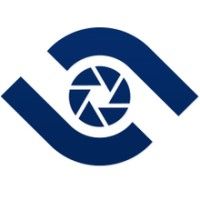 Product Description
ACDSee leads the industry in photo editing software, video editing software, and digital asset management. Try amazing ACDSee products today.
Pros and Cons
ACDSee offers a variety of photo-editing and management software options for various skill levels.
The software features tools such as AI portrait retouching and subject/background detection.
ACDSee offers free online workshops and tutorials for users to improve their skills and maximize the software's features.
It is not clear from the passage if ACDSee offers a free trial or money-back guarantee for their software.
The pricing for ACDSee's products is not mentioned in the passage, which could be an issue for budget-conscious buyers.
While ACDSee offers mobile applications for photo editing, it is not clear if they are available for all types of devices.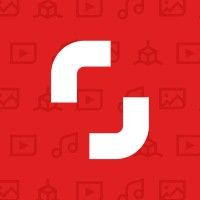 Product Description
Download the best royalty free images from Shutterstock, including photos, vectors, and illustrations. Enjoy straightforward pricing and simple licensing.
Pros and Cons
The product has a production-focused creative partner with a vast global creator network.
They have worked with popular and successful brands such as Carvana, Essie, and Sony, showcasing their expertise.
They offer custom animation services like the one they did for AWS.
It is not clear what the exact services of the product are, making it difficult for potential clients to know if it is suitable for their needs.
There is minimal information provided about the production process, making it challenging to evaluate their efficiency.
There is no mention of pricing, so it's unclear if it is affordable for small businesses or individuals. Product Description
Whether you want a photo website that sells prints, secure client galleries or just need unlimited storage, let us be your all-in-one solution.
Pros and Cons
If you make $500 in profit in your first year, you get a free SmugMug Pro subscription.
Offers unlimited, zero-compression storage with advanced security settings to protect your photos.
Provides a free customizable website to use as a storefront or portfolio with elegant templates, drag-and-drop tools, or the option to design your own site from scratch.
SmugMug Pro plan is valued at $384 USD, which might be expensive for some users.
The offer of getting a free subscription only applies if you make $500 in profit, which might be difficult for some users to achieve.
Some of the features mentioned, such as robust client management and marketing tools, might only be useful for professional photographers or businesses rather than personal users. Product Description
Photo Mechanic, fast image browser software at the center of your workflow. As a metadata automation tool IPTC, EXIF and XMP can be added using image variables to increase productivity and save time editing.
Pros and Cons
Fast viewing/culling: It allows you to quickly view and sort through your images, making it a time-saving tool.
Versatility: Photo Mechanic is designed to work in conjunction with other post-processing and creative tools, giving users more flexibility in their workflow.
Metadata management: It can quickly add information to your images such as captions, keywords, and copyright which can be helpful for organization and protecting your business.
Limited editing capabilities: While it's excellent for organization and photo management, Photo Mechanic does not offer robust editing tools, so users may need to use other software for their editing needs.
Learning curve: Although it's user-friendly, there is a learning curve for new users, which might require training or further assistance.
Cost: It is not an inexpensive piece of software and might be more expensive than some photographers are willing to pay, especially for those on a tight budget. Product Description
Find, rate and share the best memes and images. Discover the magic of the Internet at Imgur.
Pros and Cons
Imgur is a community-powered platform where people can share cool stuff and vote for the best, providing a vast database of funny, informative, and inspiring images, memes, GIFs, and visual stories.
Imgur has a massive reach, with over 300 million monthly users and billions of posts viewed every month, making it one of the top 15 ranked sites in the U.S. by Alexa.
Imgur offers a subscription product, Imgur Emerald, that provides users with an ad-free experience and exclusive perks.
Imgur doesn't have a clear focus on any particular niche, making it a bit chaotic and overwhelming for users who are looking for specific content.
Some users might find the platform too casual and not suitable for serious discussions or professional content sharing.
Imgur has been accused of hosting offensive content, and while they have measures in place to remove it, the company has faced criticism for not being able to keep up with the sheer volume of content. #14
PhotoShelter for Photographers
Product Description
PhotoShelter is the leading DAM platform for Brands, Organizations and Photographers to effortlessly manage, collaborate and share visual media with the world.
Pros and Cons
Efficient digital asset management platform for storing and organizing visual content at scale.
Real-time workflow capabilities enable fast and secure sharing of media assets.
AI tagging saves time by automatically tagging and keywording images.
Pricing information is not readily available on the website.
It may take time to learn all the features and capabilities of the platform.
It is unclear how easy it is to integrate with existing workflows and software. Product Description
The world's fastest software for RAW conversion, RAW photo editing, RAW photo workflow and non destructive editing.
Pros and Cons
Fast image processing speed
Supports a wide range of camera formats and file types
Offers non-destructive image editing
Limited advanced features compared to competitors
Steep learning curve for beginners
Some bugs and glitches reported by users
Missing a tool?
List it here

->
Frequently asked
questions
The best photo management software varies based on your specific needs and goals. Popular options include Google Photos, Adobe Lightroom, and Apple Photos. Evaluate features, pricing, scalability, and integration capabilities to find the software that aligns with your business or personal requirements.
Photo management software offers benefits such as organization, easy search and retrieval, editing tools, backup and storage, sharing and collaboration, and improved workflow. It helps individuals and businesses manage their photo collections, improve productivity, and enhance creativity.
The common use of photo management software is to organize, edit, and share digital photos. It enables users to categorize and tag their photos, perform basic editing tasks like color correction and cropping, and share them on various platforms. It also provides features for backing up photos, synchronizing them across multiple devices, and creating slideshows and albums.
When choosing photo management software, consider features like organization tools, search function, image editing capabilities, face recognition, tagging, cloud storage, backup options, compatibility with your devices and operating system, and customer support. These features will help you efficiently manage and organize your photo collection.
The photography industry typically uses photo management software, but it is also used in other industries such as publishing, marketing, and real estate. It helps in organizing, editing and sharing photos, improving workflows, and saving time.
The cost of photo management software varies based on features, provider, and storage capacity. It can range from free plans with basic features to monthly subscriptions starting at $5 to $50 or more, depending on the level of service required.
Yes, there are free photo management software tools available. Some popular options include Google Photos, Apple Photos, and Adobe Bridge. These free tools often have limitations on features, storage, and editing capabilities. However, they can be a good starting point for individuals or small businesses with basic photo management needs.
Photo management software varies in complexity, but most are user-friendly and require basic computer skills. Some advanced features may require technical knowledge or assistance from support resources.
How to use this page to find the right software
Identify your needs and requirements from the software. Consider factors like functionality, features, platform compatibility, budget, and any specific industry or personal preferences.
Based on your needs, prioritize the features or functionalities that are essential for your software.
Explore the website link of each software to gather more detailed information about it.
Captivate your clients with interactivity
⚡ Biold a portfolio/gallery in the email with the carousel widget
⏳ Gather feedback on the design inside the email with rating forms
✉️ Nurture relationships with existing customers with automation
Early stage startup? These tools might help you
Better emails. less work.
super growth.