Best Publisher Ad Server Software in 2023
Are you looking for a Publisher Ad Server Software for your business? You have come to the right page. This guide will help you discover the best Publisher Ad Server Software of 2023 and along with a deep dive into their features, pricing, rating, etc.
What is Publisher Ad Server Software?
Publisher ad server software is a technology platform that allows publishers to manage and monetize their advertising inventory. It enables website owners to serve ads on their site, track impressions, clicks, and revenue, and optimize campaigns in real-time. With the help of this software, publishers can maximize their advertising revenue by managing and delivering ads across multiple platforms, channels, and devices. It also provides detailed reporting and analytics for understanding user behavior and audience insights, which can enhance future ad targeting and overall performance.
How Publisher Ad Server Software work or function?
Publisher ad server software is a platform that helps publishers manage and optimize their online advertising inventory. The software enables publishers to control ad placements, set pricing, and target specific audiences with customized ad campaigns. Additionally, it tracks ad performance and provides insights on user engagement, allowing publishers to refine their strategy and maximize revenue. Overall, publisher ad server software is a valuable tool for publishers looking to monetize their online content effectively.
Benefits of Publisher Ad Server Software?
Publisher ad server software benefits:
Optimizes ad placement to improve revenue and engagement
Provides detailed analytics to track ad performance and user behavior
Streamlines ad operations processes and reduces manual tasks
Offers advanced targeting and segmentation options for personalized advertising
Enables easy integration with various ad networks and demand channels.
By using publisher ad server software, publishers can effectively monetize their digital properties with minimal effort and maximize their advertising revenue potential.
How we curated this list
We conducted extensive research to identify a wide range of software options within each category. This involved exploring online resources, industry publications, software directories, and user reviews. Please note that the pricing and features mentioned here are subject to change. We recommend you to visit the product website for the latest information before making a decision.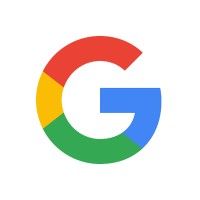 Product Description
Search the world's information, including webpages, images, videos and more. Google has many special features to help you find exactly what you're looking for.
Pros and Cons
AdSense allows website owners to earn money by displaying ads from a large network of online advertisers, which can increase revenue and profitability.
The platform optimizes ad units for both desktop and mobile devices, improving the chances of ads being seen and clicked by site visitors.
Website owners have control over the types of ads that appear on their site and can block those they don't like, customize ad placement, and choose which types fit their site best.
There is no guarantee or commitment on the amount of revenue website owners can earn through AdSense, as actual revenue is dependent on various factors such as advertiser demand, user location, and device.
AdSense requires website owners to add a code to their site, which may be challenging for those who do not have programming experience.
AdSense may not be suitable for all websites as it relies on displaying ads, which may not be a good fit for certain types of content.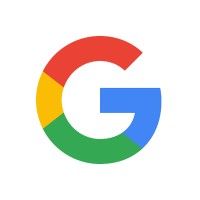 Product Description
Grow revenue wherever your users are with an integrated ad management platform that surfaces insights for smarter business decisions.
Pros and Cons
Google Ad Manager provides a platform to manage and grow ad revenue for digital advertising businesses.
It offers various robust tools that can scale to the needs of growing businesses.
Ad Manager can be used for different industries, such as news and publishing, TV and broadcast, and small businesses.
To work with Google Ad Manager, one needs to have a Google AdSense account, which may be a disadvantage for those who do not have one.
Ad Manager offers a lot of capabilities and tools, which may require some time and practice to learn and use effectively.
The language and technical terms used in the passages may be difficult to understand for those who are not familiar with digital advertising and related jargon.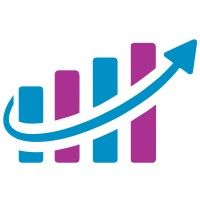 Product Description
MonetizeMore is an award-winning Google Certified partner for ad optimization. We provide services in app monetization, bot blocking and maximizing ad revenue.
Pros and Cons
MonetizeMore offers a variety of plans including a free plan for those who are just starting out in ad revenue optimization.
The company offers an AI-powered Header Bidding Wrapper called PubGuru that helps publishers win the highest bid without harming the user experience.
With Traffic Cop, publishers can protect themselves from revenue clawbacks and Google account bans caused by invalid traffic.
The plans require minimum revenue thresholds in order to access the different features, making it less accessible for smaller publishers or those starting out.
Some of the plans require a significant investment, which may not be feasible for all publishers.
While MonetizeMore offers support via email, it is unclear what other forms of support are offered, such as phone or chat support.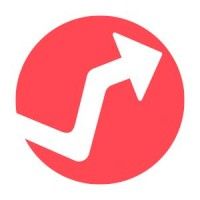 Product Description
We help web publishers grow their advertising revenue by using cutting-edge technology, premium demand partnerships.
Pros and Cons
AdPushup offers a single platform to generate revenue by connecting with 50+ premium advertising exchanges.
The visual ad manager allows easy creation of new ad units and layouts.
AdPushup helps publishers recover lost revenue due to ad blockers with ads that adhere to the highest UX standards.
AdPushup may take some time to set up as it requires the integration of a single line of JS code in the header of the site.
The bid comparison engine uses 15+ parameters to decide which network wins the impression, which may not be transparent to publishers.
While AdPushup has partnered with multiple top-tier networks and exchanges, it may not have partnerships with all demand partners that publishers desire.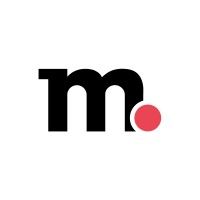 Product Description
Media.net is a leading online ad-tech company that develops innovative products for advertisers and publishers. With over 800+ employees, Media.net is one of top 5 ad-tech companies by market-cap globally.
Pros and Cons
The product offers access to one of the largest pools of advertisers in the world, which can help maximize revenue.
The contextual ads are based on a proprietary ad format that filters user intent via relevant search keywords, resulting in finely targeted ads and higher revenues from advertisers.
The product provides easy access to high-quality display ads by connecting with all major buyer networks, saving users the trouble of managing operational overheads.
The passage does not mention any details about pricing and costs, making it difficult to evaluate the affordability of the product.
The product heavily relies on contextual and display ads, making it less beneficial for websites that operate outside these formats.
There is no information about customer support or technical assistance for users who might face difficulties in using the product.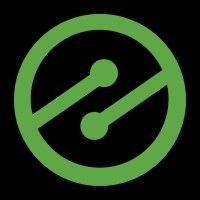 Product Description
Increase revenue, improve UX, and grow your audience. Join the 10,000+ websites using Ezoic to do it all with the power of A.I. and our unparalleled service.
Pros and Cons
Ezoic AI helps increase revenue automatically and offers higher-earning display ads.
Ezoic offers sophisticated, data-driven features for site speed, data analytics, and SEO analysis, which helps in improving website traffic and growth.
Ezoic provides grants and investments to its customers, which aids in further site growth for the publishers.
Ezoic guarantees the highest revenue and best UX but there might be some complications in maintaining and achieving the desired site speed and security.
To use some of Ezoic's features, the website must have at least 10,000 monthly visitors, which can limit smaller publishers.
Ezoic is a paid service, hence may not be affordable for all publishers or bloggers who have just started their websites and are on a limited budget.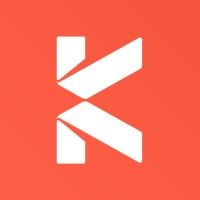 Product Description
Build your own ad server in weeks with Kevel. With our ad server APIs you can build custom ad platforms for sponsored listings, native ads, and more, enabling you to drive more revenue and take back the Internet.
Pros and Cons
Kevel enables users to build a custom ad server in just weeks, which saves time and cost, and allows for the creation of unique, high-revenue ad platforms.
The platform offers APIs and SDKs designed for developers and trusted by enterprises, which allows users to bring their vision to life.
Kevel's ad APIs have been used successfully by various companies, including Klarna, Slickdeals, and Ticketmaster, to increase revenue, personalize content, and deliver relevant, user-targeted ads.
The pricing system is not transparent, and users need to contact sales to get started, which may be a downside for those who prefer to know the costs upfront.
The platform emphasizes the need for developers to build and customize their own ad server, which may not be ideal for users without prior experience or technical skills.
Some of the language used on the website may be confusing for non-technical users, such as terms like DMP and GEO-radius targeting. Product Description
Broadstreet is an Ad Manager perfect for direct, digital ad sales needs. It's best suited for city/regional magazines, local news websites, trade journals, and radio stations.
Pros and Cons
Easy to use platform
Adaptable to different ad formats
Provides real-time reporting and analytics
Limited targeting options
Only supports a few ad networks
Pricing can be expensive for small businesses
Product Description
Streamline ad sales and operations with our self-serve ad platform. Automate management of sales, ops, and creative, maximizing your income. Try it now!
Pros and Cons
Allows for self-serve advertising, saving time and reducing workload for the company.
Clients have access to real-time reports that provide deep insight into how the self-service platform is performing.
DanAds offers a complete native advertising solution with pre-defined templates, making creative management easier for advertisers.
No mention of pricing, which could be a potential negative for some companies.
The language used to describe the product could be seen as somewhat technical and may not appeal to all potential clients.
Requires some level of technical knowledge and experience to fully utilize and benefit from the platform.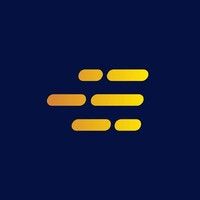 Product Description
With Insticator you can turn comments into community by using the community engagement software to increase the engagement of your visitors. Learn more today!
Pros and Cons
Insticator helps publishers collect and utilize first-party data to increase engagement and monetization on their site.
They offer a suite of engagement and monetization solutions, including trivia, polls, and commenting.
The company has received positive feedback for its customer service and ad management solutions from various publishers.
It is not clear how expensive their services are, and whether they are affordable for smaller publishers or websites.
Some users may not want to share their personal information with Insticator, as the company collects data including geolocation and education information for operational and commercial purposes.
It is not clear how effective Insticator's solutions are at increasing engagement and monetization, as there are no specific metrics or success stories provided on their website. Product Description
OpenX has the largest independent ad exchange network for publishers and demand partners, while maintaining the highest quality marketplace standards. Learn more.
Pros and Cons
OpenX has taken initiative to reduce their environmental impact.
The company is the first in advertising, technology, and media sectors to become verified as Net-Zero.
OpenX is a 100% cloud-based exchange platform, which allows them to have an efficient tech stack.
The article does not mention the pricing of their exchange platform.
There is no mention of the success rate of their optimization and bid guidance tools.
OpenX only caters to buyers and publishers, without any mention of offering tools for small businesses or advertisers who are just starting out. Product Description
Epom is a family of scalable ad tech products. Grow your ad business with Epom ad server or expand media buying with Epom DSP.
Pros and Cons
Epom offers a free trial for their products, which can be helpful for customers who want to test it out before investing.
Their ad server has advanced features for cross-screen advertising and automated optimization, which can save time and improve ad performance.
Epom has over 350 partner brands, which shows their credibility and experience in the industry.
The pricing for their products is not explicitly stated and may vary based on individual needs, which can make it difficult for potential customers to determine if it is within their budget.
Their products may be geared more towards those with a larger or more established ad business, which could make it less accessible for small businesses or individuals.
While they offer customization options for their ad server, it may require some coding knowledge which could be a barrier for some customers. Product Description
ZEDO boosts ad ROI for publishers and brands by offering a user-friendly platform.
Pros and Cons
ZEDO offers a robust ad server platform for businesses to manage and track their online advertising campaigns effectively.
With precise targeting tools, ZEDO helps businesses to reach their target audience effectively and optimize their ad campaigns.
ZEDO offers a variety of ad formats to choose from, including display ads, video ads, and high-impact ads, allowing businesses to find the right ad format for their needs.
ZEDO's pricing can be relatively expensive for small businesses and start-ups.
ZEDO has faced criticism in the past for displaying invasive ad formats, causing users to feel frustrated while browsing.
ZEDO's customer support can be slow to respond to queries, which can be a deterrent for businesses looking for quick solutions. Product Description
AdButler Ad Server - Discover an ad serving tool suite for all ad formats with ready-to-use or fully customized ad management solutions. Get started for free.
Pros and Cons
Wide variety of ad serving options available, including display, native, email, and video.
Ability to customize and build a fully customized ad server in weeks with powerful APIs.
Provides contextual management platform to scale revenue in the age of internet privacy.
No information on pricing or costs.
The platform appears to be geared towards larger businesses, with no mention of support for small businesses.
No details on the level of customization available with the various ad serving options. Product Description
With deep expertise in CTV, Prebid and all kinds of programmatic advertising, we help sellers make the most of their audiences and data.
Pros and Cons
Real-time customized reporting allows for quick adjustments to ad inventory management.
Audience management features allow for personalized and safeguarded data.
Flexible priority levels allow for greater control over monetization strategies.
Some features may require technical expertise, requiring additional resources.
The platform may not be suitable for small businesses or those with a lower volume of advertising.
The website's language and technical jargon may limit accessibility for those without extensive industry knowledge.
Missing a tool?
List it here

->
Frequently asked
questions
The best publisher ad server software varies based on your specific needs and goals. Popular options include Google Ad Manager, AppNexus, and AdZis. Evaluate features, pricing, scalability, and integration capabilities to find the software that aligns with your business requirements.
Publisher ad server software offers benefits such as ad management, target audience segmentation, automated ad delivery, real-time reporting, and improved ad visibility. It helps publishers optimize ad revenue, increase ad engagement, and streamline ad operations.
The common use of publisher ad server software is to manage digital advertising campaigns. It provides tools to deliver, track, and optimize ads across various platforms, including websites, mobile apps, and video content. It also helps publishers to maximize revenue by serving targeted and relevant ads to their audience.
When choosing publisher ad server software, consider features like ad campaign management, targeting options, inventory management, reporting/analytics, customization options, integration with demand partners, and customer support. These features will help you effectively manage and optimize your ad campaigns.
Publisher ad server software is commonly used in the advertising industry. It is used by publishers, advertisers, and ad networks to manage, serve, and optimize online ad campaigns.
The cost of publisher ad server software varies based on features, provider, and website traffic. It can range from free plans with basic features to monthly subscriptions starting at $100 to several thousand dollars for advanced tools and support, depending on the complexity and size of the website.
Yes, there are free publisher ad server software tools available. Some popular options include Google Ad Manager, Revive Adserver, and OpenX. These free plans often have limitations on features, ad impressions, and user numbers. However, they can be a good starting point for small publishers or those with basic ad serving needs.
Publisher ad server software typically requires a higher level of technical expertise than email marketing tools. Advanced knowledge of ad serving concepts, HTML, and JavaScript may be necessary to fully utilize the software. However, many publishers offer support resources to assist with setup and optimization.
How to use this page to find the right software
Identify your needs and requirements from the software. Consider factors like functionality, features, platform compatibility, budget, and any specific industry or personal preferences.
Based on your needs, prioritize the features or functionalities that are essential for your software.
Explore the website link of each software to gather more detailed information about it.
Elevate your marketing campaigns with interactivity
📈 Increase engagement and conversions with interactive emails
✉️ Automate lifecycle email marketing for pin-point targeting with emails
⚡ Nurture leads with fun widgets like spin-the-wheel, quizzes, polls, etc
Early stage startup? These tools might help you
Better emails. less work.
super growth.