Best Reference Check Software in 2023
Are you looking for a Reference Check Software for your business? You have come to the right page. This guide will help you discover the best Reference Check Software of 2023 and along with a deep dive into their features, pricing, rating, etc.
What is Reference Check Software?
Check software is a tool used to scan computer programs and files for potential security risks or errors. This ensures the program or file is free of viruses, malware, and other security threats that could harm the system or compromise sensitive data. Check software enables users to verify the quality of the code before deploying it. This type of software helps organizations maintain secure and reliable systems, safeguarding against cyber-attacks and system failures.
How Reference Check Software work or function?
Reference check software streamlines the process of gathering feedback from previous employers and references. It allows HR personnel to send automated reference requests, track responses, and create reference reports. The software improves efficiency, reduces the chances of human error, and ensures that the reference process is fair and consistent for all candidates. It also helps to maintain confidentiality and compliance with data privacy regulations.
Benefits of Reference Check Software?
Reference check software streamlines the reference checking process, saving employers time and money while ensuring accuracy and compliance with legal regulations.
It can also help identify high-potential candidates by enabling employers to conduct comprehensive candidate evaluations.
Reference check software can improve candidate experience by providing more transparency into the hiring process, which can lead to better candidate satisfaction and retention.
How we curated this list
We conducted extensive research to identify a wide range of software options within each category. This involved exploring online resources, industry publications, software directories, and user reviews. Please note that the pricing and features mentioned here are subject to change. We recommend you to visit the product website for the latest information before making a decision.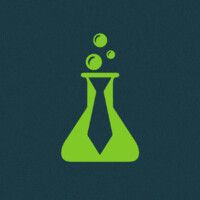 Product Description
Attract, hire, and manage talent from one HR & recruitment platform. Turn hiring, HR, and payroll into a process your team and candidates will love.
Pros and Cons
All-in-one platform for HR and recruitment needs
Customizable career sites and integrated employee referral programs to attract quality applicants
Automated verifications and digital onboarding for a more efficient hiring process
No information provided about pricing plans
Limited information on the integrations and compatibility with other tools
No mention of customer support options or availability.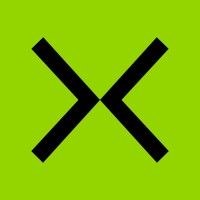 Product Description
Xref HR software automates your people journey. Make better hiring decisions. From candidate reference checks to talent pooling and exit surveys. Learn more.
Pros and Cons
Xref saves time by creating and sending surveys quickly and compiling feedback in easy-to-understand graphs.
The platform is secure and compliant, with ISO27001 certification and GDPR compliance.
Xref's automated reference checking software can reduce time-to-hire and help to secure top talent fast.
There is no information provided on the pricing structure of Xref.
It is not clear whether Xref integrates with other HR software or if it operates as a standalone platform.
The website does not provide information on the implementation process or how long it takes to set up and start using Xref.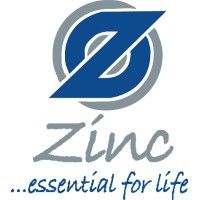 Product Description
Zinc empowers companies to scale their hiring efforts efficiently and effectively.
Pros and Cons
Zinc plays an essential role in various industries, including healthcare, agriculture, and manufacturing, making it an indispensable metal.
Zinc has life-saving benefits and is widely available, sustainable, and will be pivotal in transitioning to a low carbon future, making it a reliable resource for the future.
Zinc plays a crucial role in protecting steel from corrosion, making it an excellent coating material and ensuring the long-term safety and durability of structures and infrastructure.
The high-grade zinc production and consumption could have environmental implications.
The market for zinc is worth $40 billion per year, making it possible that its high demand could lead to supply shortages.
While being essential for modern life, the over-dependency on zinc could limit the options for using alternative materials with fewer environmental impacts.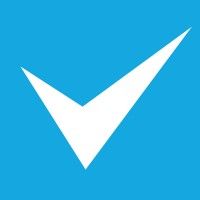 Product Description
Crosschq's Hiring Intelligence Platform delivers data-driven solutions to Talent Leaders so they can optimize recruiting and continuously improve Quality of Hire.
Pros and Cons
Crosschq improves Quality of Hire by 34%, which is a significant increase in the quality of new hires.
Crosschq offers AI-driven pulse surveys to listen to candidates and hiring managers' feedback, which facilitates better communication and engagement between them.
Crosschq's platform enables visualizing, collaborating, and taking proactive action with powerful analytics solutions, facilitating making informed hiring decisions.
Crosschq's services do not come for free, and organizations would need to pay for their professional services and platform.
Crosschq may be more suitable for data-driven enterprises than small businesses or startups, which may not have enough hiring data to utilize their advanced AI modeling.
Although Crosschq provides end-to-end hiring intelligence, it may not be suitable for organizations looking for customized solutions or integrations with their existing HR systems.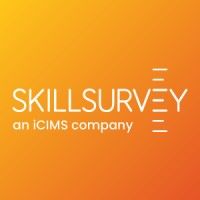 Product Description
Make better talent decisions based on data with SkillSurvey's automated, online reference checking, employee retention, and digital credentialing solutions.
Pros and Cons
iCIMS Talent Cloud offers a wide variety of products that cater to different business needs and industries.
The platform provides automated skills verification and employee engagement surveys, which can improve the hiring and retention processes.
iCIMS Talent Cloud offers real-time analytics and benchmark data to help organizations make informed decisions.
The website does not provide pricing information, so it may be difficult for businesses to know if it fits their budget.
While the platform caters to a variety of industries, it may not offer specialized features for specific niches within those industries.
Some businesses may prefer to have a more personal approach to hiring processes, and may not rely heavily on automated features.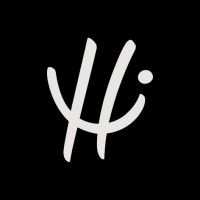 Product Description
Automatically test candidates, run reference and background checks, track candidate experience, and measure quality of hire. With HiPeople's Intelligent Hiring Toolkit. At the most affordable price.
Pros and Cons
HiPeople offers AI-powered assessments and reference checks that can save organizations up to 95% of screening time.
The platform provides in-depth insights into candidates' work style, values, and areas of improvement, which can help organizations make informed hiring decisions.
HiPeople's integrations with other tools (such as ATSs and Slack) make it easy for organizations to incorporate the platform into existing workflows.
HiPeople's pricing structure is not clearly outlined on their website, which could make it difficult for potential users to determine if the platform is cost-effective for their organization.
The platform heavily emphasizes assessments and reference checks, which may not be the hiring priority for all organizations.
It may take time for organizations to fully integrate HiPeople into their hiring processes, which could require additional training and learning curve for HR teams.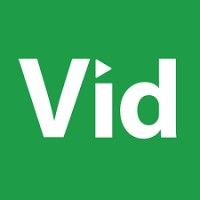 Product Description
VidCruiter offers the industry-leading video recruiting platform enabling you to identify, filter and acquire talent faster while saving you time and money.
Pros and Cons
Provides a range of products for hiring, including applicant tracking, video interviewing, and skills testing, among others.
Offers pre-recorded and live video interviewing options for flexible scheduling and eliminating time zone conflicts.
Aims to reduce hiring bias with a structured process for pre-recorded video interviews.
No information is given on pricing or whether it is affordable for smaller businesses.
Not clear if the skills testing or video proctoring products are available outside of North America or applicable to a diverse range of industries.
It may be overwhelming to navigate the many products and options offered if not familiar with the hiring process or technology.
Product Description
Pros and Cons
Harver Solutions provides a suite of automated solutions to optimize talent decisions, which can lead to better hiring outcomes based on data and scientific insights.
With Harver, it is possible to decrease the time to hire by 40% and decrease attrition by 63%, increasing recruiter efficiency by six times.
Harver's assessment, interview, and reference checking solutions can help identify a good fit for an organization and promote opportunities for talent development.
Harver Solutions may not be affordable for smaller businesses or startups with limited budgets.
As with any automated solution, there may be a learning curve for employees to understand and use the platform effectively.
While Harver's solutions can decrease time to hire, it is possible that the focus on speed may result in a lower quality of hire if the right fit is not adequately assessed.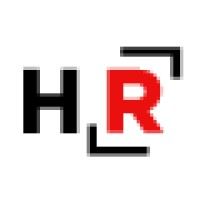 Product Description
HireRight is a leading global provider of on-demand employment background checks, drug testing, Form I-9 and employment and education verifications.
Pros and Cons
Comprehensive background screening solutions for organizations of all sizes.
Innovative and easy-to-use candidate-friendly experiences to speed up the hiring process.
A unified global platform that integrates with more than 70 applicant tracking systems for self-service support.
The cost of background screening solutions is not mentioned in the product description.
There is no mention of the success rate of background screening services provided by HireRight.
Limited information is provided about the company's customer service policy and support options.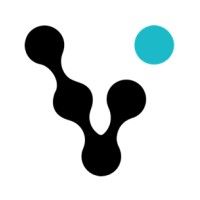 Product Description
How employers and in-house recruiters can benefit from using VITAY automated reference checking solution
Pros and Cons
Quick and easy to use platform that allows you to request references in under 60 seconds.
Automated reference checks can provide more candid feedback from multiple references in a much shorter time frame.
Generates detailed PDF and excel reports to review candidate insights and create a pipeline of talent from job candidates' references and referrals.
Pricing may be a con for some as it starts at $15 per candidate for up to 5 reference checks.
As the platform relies on digital reference collection, it may not work for everyone and those who prefer traditional methods may not find it helpful.
The platform involves automation, so there may be some concerns around the accuracy and reliability of the feedback received. Product Description
Checkmate is an easy to use online reference checking and background screening tool. Simply pop in the candidate's details and we'll do the rest.
Pros and Cons
Checkmate offers an easy-to-use online reference checking and background screening tool that can transform the way organizations hire.
With Checkmate's global network of pre-employment screening services, organizations can minimize the risk while optimizing their hiring processes.
Checkmate's unique dynamic questionnaire tool allows for thorough reference checking balanced with an easy and positive referee experience.
Checkmate's pricing is not mentioned on its website, and there may be hidden costs associated with its services.
Some users may experience difficulty integrating Checkmate with their existing ATS and HRIS platforms for seamless workflow.
As Checkmate's services require sharing candidates' and clients' personal information, some may have concerns about their privacy and data security. Product Description
Searchlight's AI software explains what great looks like in every role, and provides the gold standard for hiring and development.
Pros and Cons
Automated reference checks that are faster than interviews.
Can help organizations unlock data to improve hiring, onboarding, and retention.
Allows organizations to configure their own Quality of Hire metrics and measure them.
There may be a learning curve for implementing and using the software.
The software may not fit the needs of all organizations or industries.
There may be a cost associated with using the software.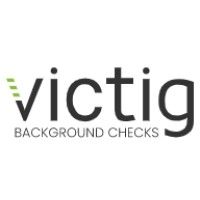 #13
VICTIG Background Checks
Product Description
VICTIG is a leading employee background check company. Our FCRA-compliant background screening services are designed to
Pros and Cons
VICTIG offers a comprehensive screening solution that covers several aspects of background checks.
VICTIG provides real-time results, saving time and offering instant insights for hiring managers.
VICTIG's pricing is comparatively lower than other background check service providers, making it an affordable option for small businesses.
VICTIG's user interface can be challenging for first-time users, possibly leading to a learning curve.
VICTIG's customer support can be unreliable, leaving customers in the lurch when they face issues.
VICTIG may not offer all the services that larger background check providers offer, limiting its scope. Product Description
Pros and Cons
Easy to use: HR Avatar is user-friendly with a smooth interface.
Customizable: It offers select options that users can pick and choose from or personalize or customize to create a more specific experience tailored to their company's needs.
Improves recruitment: HR Avatar can help HR managers make more informed decisions, increasing the chances of finding the right candidate for the job.
Limited languages: HR Avatar is only available in a handful of languages, which might make it challenging for businesses that have a diverse team or who are hiring internationally.
Limited industry options: HR Avatar may not offer enough options for specific industries, which could be a concern for companies in niche sectors.
Subscription-based: While HR Avatar offers free trials, it is a paid subscription service, which might make it less accessible for small businesses. Product Description
Refapp - We help customers make better recruitment decisions with digital reference checking.
Pros and Cons
Efficient and professional reference checking can increase the accuracy of candidate information.
Refapp's automated workflow and professional reporting system saves time and allows for easy gathering of information.
Refapp is trusted by many customers and has a high response rate from references.
There is no information provided on the cost of using Refapp.
The full extent of what integrations Refapp offers is not made clear.
Some users may prefer face-to-face reference checks over digital ones.
Missing a tool?
List it here

->
Frequently asked
questions
The best reference check software varies based on your specific needs and goals. Popular options include SkillSurvey, Checkster, and Xref. Evaluate features, pricing, scalability, and integration capabilities to find the software that aligns with your business requirements.
Reference check software offers benefits such as automated reference requests, improved response rates, consistent and unbiased evaluations, compliance with legal requirements, and time-saving. It helps companies streamline the hiring process, verify candidate qualifications, ensure a good cultural fit, and avoid costly hiring mistakes.
The common use of reference check software is to enable businesses to efficiently and effectively screen potential employees by contacting their references. It streamlines the reference checking process through automation, improves the quality of feedback, and ensures data privacy compliance. It also helps businesses make informed hiring decisions and mitigate potential risks.
When choosing reference check software, consider features like ease of use, security and privacy measures, customizable forms, streamlined communication, integrations, reporting, and customer support. These features will help you effectively manage and optimize your reference checking process.
Reference check software is commonly used in industries such as human resources, recruitment, and staffing. It helps employers to efficiently and accurately verify a candidate's employment history, education, and references before making a hiring decision.
The cost of reference check software can range from free plans with limited features to monthly subscriptions starting at $10 to $500 or more, depending on the provider, features, and the scale of the service required.
Yes, there are free reference check software tools available. Some popular options include SkillSurvey, Checkster, and Xref. These free plans often have limitations on the number of references and reference types that can be checked. However, they can be a good starting point for small businesses or those with basic reference checking needs.
Reference check software is designed to be user-friendly, requiring minimal technical expertise. It offers intuitive interfaces and simple-to-use methods in order to ease the process of reference checking. Basic computer skills and understanding of reference checking concepts are generally enough to get started. However, advanced features may require some technical knowledge or assistance from support resources.
How to use this page to find the right software
Identify your needs and requirements from the software. Consider factors like functionality, features, platform compatibility, budget, and any specific industry or personal preferences.
Based on your needs, prioritize the features or functionalities that are essential for your software.
Explore the website link of each software to gather more detailed information about it.
Engage employees right inside emails
⚡ Streamline employee onboarding with interactive emails
✉️ Conduct pulse surveys and gather feedback inside the emails
🔥 Organize outings & collect opinions with interactive polls in emails
Early stage startup? These tools might help you
Better emails. less work.
super growth.