Best Sales Performance Management Software in 2023
Are you looking for a Sales Performance Management Software for your business? You have come to the right page. This guide will help you discover the best Sales Performance Management Software of 2023 and along with a deep dive into their features, pricing, rating, etc.
What is Sales Performance Management Software?
Sales performance management software tracks and manages sales team performance and productivity. These tools provide real-time performance visibility, allowing sales managers to identify and address issues that impact sales quickly. They also automate sales performance processes such as territory management, quota setting, incentive compensation planning, and performance reporting, freeing up more time for managers to focus on strategy and coaching. Overall, sales performance management software helps organizations accelerate revenue growth and improve overall sales performance.
How Sales Performance Management Software work or function?
Sales performance management software automates and streamlines the sales process by tracking and analyzing sales data, including customer interactions, deals closed, and revenue generated. These tools help sales teams optimize their performance by providing insights into their performance and identifying areas for improvement. By utilizing this software, sales managers can coach their team to success by setting clear goals and incentivizing behaviors that are aligned with company objectives. Ultimately, sales performance management software helps businesses increase revenue and achieve their sales targets.
Benefits of Sales Performance Management Software?
Benefits of sales performance management software:
Helps in analyzing and optimizing sales performance, leading to increased productivity and revenue.
Streamlines sales planning, territory management, and incentive compensation, resulting in more efficient sales operations.
Provides real-time insights and analytics, enabling informed decision-making and effective sales coaching.
Automates manual processes, freeing up time for sales reps to focus on selling and building customer relationships.
Ensures compliance with sales policies and regulations, reducing risks and potential legal issues.
How we curated this list
We conducted extensive research to identify a wide range of software options within each category. This involved exploring online resources, industry publications, software directories, and user reviews. Please note that the pricing and features mentioned here are subject to change. We recommend you to visit the product website for the latest information before making a decision.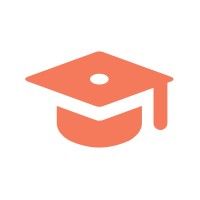 Product Description
Powerful sales software to help your team close more deals, deepen relationships, and manage their pipeline more effectively — all on one connected platform.
Pros and Cons
All-in-one platform: Sales Hub is part of HubSpot's CRM platform which has marketing, sales, customer service, operations, and CMS software on one platform. This means that the sales team can have access to all the tools they need without having to switch between different platforms.
Customizable pricing: Sales Hub offers free and premium plans for businesses of different sizes with pricing plans that grow with the business. The premium plans offer more advanced features and functionality.
Integration with 1,400+ tools: Sales Hub can be seamlessly integrated with more than 1,400 apps in HubSpot's App Marketplace which can help to streamline the sales process.
Cost: Although Sales Hub offers free and customizable pricing options, the premium plans can be quite expensive for smaller businesses.
Learning curve: Sales Hub has a lot of features, and it may take some time for sales teams to learn how to use the platform effectively.
Limited integrations for the Free plan: The free plan is limited in terms of the number of integrations available, which can be a drawback for businesses with specific requirements for integrations.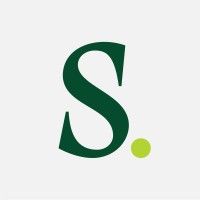 Product Description
Salesloft helps thousands of the world's most successful selling teams drive more revenue with the Modern Revenue Workspace™.
Pros and Cons
Salesloft is an all-in-one solution that offers a comprehensive platform with various tools and integrations for digital selling, making it easier to exceed sales targets.

Salesloft offers advanced opportunity insights with pipeline health information, accurate forecasting, and step-by-step guidance on what to do next, which helps in winning more deals 75% faster.

Salesloft provides conversation intelligence built into the platform, which helps in sales call tracking, transcription, analysis, and coaching, leading to 28% more wins.
Pricing for Salesloft is not available on the website, which makes it difficult for customers to decide if they want to invest in the platform.

Salesloft's features may not be suitable for businesses of all sizes; the platform may be more suitable for larger enterprises with more extensive sales teams.

Salesloft may require users to spend some time on training and onboarding to make the most of the platform's features, which can be a drawback for those looking for immediate solutions.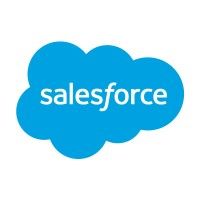 Product Description
Sales force automation enables you to grow your accounts, find new customers, and close deals faster, from anywhere. Learn how Sales Cloud can help.
Pros and Cons
Provides a complete view of customers by managing and syncing emails, engagement activities, and deals across all channels.
Offers customizable reports and dashboards to track lead volume, conversion rates, and every part of the pipeline.
Provides workflow and process automation to simplify complex sales processes and manage and maintain territory assignments.
Pricing may be expensive for smaller businesses, with the Starter package starting at $25 per user per month.
Implementation may require help from Salesforce consultants or partners on their AppExchange, adding to the overall cost.
There may be a learning curve for users who are not familiar with Salesforce, potentially impacting productivity during the transition period.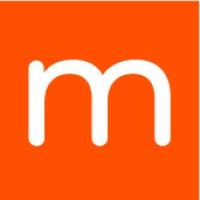 Product Description
The Mindtickle Sales Enablement & Readiness Platform is a solution for your entire sales team to create a culture of sales excellence, achieve more sales quota and drive revenue.
Pros and Cons
Offers a comprehensive platform for sales enablement, training, content management, coaching, and operations.
Provides personalized coaching and training with AI-assisted reinforcement.
Offers sales forecasting and analytics to measure progress and boost revenue.
The platform may be overly complex for small teams or businesses with limited resources.
The cost of the product may be high for some organizations, especially those with a small budget.
It may take time to implement the various features and modules, leading to a longer turnaround time before seeing results.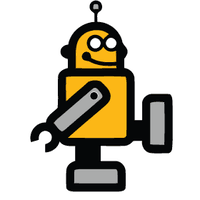 Product Description
At Scratchpad, we offer a fun and engaging way for kids to learn to code. Join our coding classes today and watch your child's creativity and problem-solving skills soar!
Pros and Cons
Offers a variety of courses for kids and adults, including coding, robotics, game development, and 3D printing.
Provides a hands-on, project-based approach to teaching that encourages kids to explore, experiment, and collaborate with others.
Has experienced instructors who are passionate about helping kids learn and creating a supportive and encouraging environment.
Pricing is not mentioned on the website, so it may be difficult for parents to know how much the courses cost.
Limited locations in Auckland, which may make it inconvenient for some families to attend.
Only offers courses related to STEM education, so kids looking for courses in other areas may need to look elsewhere.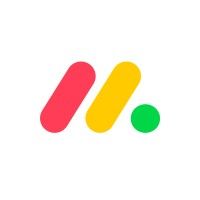 Product Description
monday.com Work OS is an open platform where anyone can create the tools they need to run every aspect of their work.
Pros and Cons
Offers tailored work management solutions for different teams and businesses.
Provides a variety of useful features such as dashboards, integrations, and Gantt charts.
Has a helpful support center and a community for users to connect and share insights.
Pricing plans might be expensive for small businesses or nonprofits.
Might have a steeper learning curve for users who are not familiar with work management software.
Some features might not be relevant for certain teams or workflows, leading to unused features and clutter.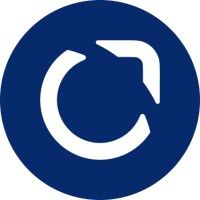 Product Description
Everstage is a modern, no-code platform to automate commissions and motivate sales teams with real-time visibility and insights on their commissions
Pros and Cons
Everstage offers various features to help with commission management such as Commission Tracking, Incentive Plan Designing, Reporting and Analytics, and Revenue Recognition: ASC606.
With Everstage, payees can access future payout forecasting, which allows them to attain and exceed their quota with Crystal, a forecasting module that visualizes their future payouts from deals even before they are closed.
Everstage is a SOC 1 and SOC 2 Type-II certified company compliant with GDPR and CCPA, ensuring that customer's data is safe, secure, and compliant.
It may take time for users to learn how to use Everstage's many features effectively and efficiently.
Everstage's implementation and support services are only done by their team, which could limit customer's ability to customize the product as per their needs.
Customers may need to have some understanding of commission management or hire an expert to use Everstage most effectively.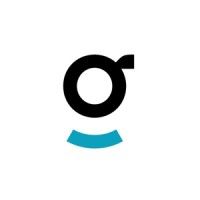 Product Description
Groove is the simple yet powerful alternative to Zendesk. The best helpdesk software for your business. Shared inbox, knowledge base, chat and more!
Pros and Cons
Intuitive shared inbox makes it easy for team members to organize, prioritize and solve customer requests.
Live chat feature allows for personal, real-time support for customers.
Groove's Knowledge Base feature can lower the number of customer queries by up to 43%.
No mention of a phone support feature.
Groove's pricing model is not shown upfront on the main page and requires a signup before seeing pricing options.
No information provided on the level of customer support Groove offers its users.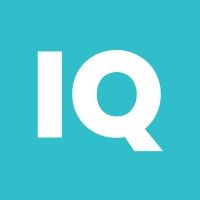 Product Description
CaptivateIQ is the leading sales commission software helping companies turn sales expenses into business drivers. Demo the #1 rated commission tracker!
Pros and Cons
CaptivateIQ streamlines commission administration and simplifies the process.
The platform offers integrations with over 20 data sources and supports over 7,000 unique commission plans, giving users great flexibility.
CaptivateIQ provides transparency in a seller's performance and compensation, thus motivating them to improve and achieve their goals.
CaptivateIQ may require some time and effort to set up and get running effectively.
While the platform offers transparency, some sellers may still find the commission process confusing or difficult to understand.
CaptivateIQ may not be the most cost-effective option for smaller businesses or those with a limited budget.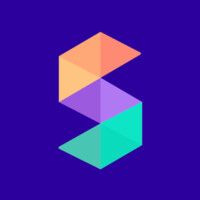 Product Description
Spiff is the leading sales commission software and commission tracker automating manual commission calculations and motivating sales teams.
Pros and Cons
Spiff provides flexibility, ease-of-use, and real-time visibility into every step of the commission process.
Spiff Designer pairs the usability of a spreadsheet with the speed of automation to make comp plan creation easy and quick.
Spiff can be seamlessly integrated with the tools businesses already use to ensure data accuracy and consistency, reducing administrative burden and improving trust and motivation within teams.
The pricing package of Spiff is not apparent from the given information.
The Spiff platform seems geared towards businesses with complex commission plans, so it may not be suitable for small and simple operations.
As mentioned above, Spiff emphasizes trust, but this may not be enough unless businesses take measures to support an ethical and fair commission structure.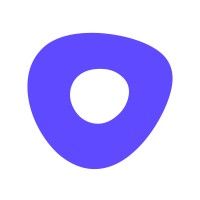 Product Description
Pros and Cons
The Outreach Sales Execution Platform helps sales teams efficiently create pipeline and predictably close more deals.
The platform empowers the entire sales organization to create and close more pipeline, from sellers to front-line managers, sales leadership, and ops.
The platform is built to ensure the organization's data is secure, and teams have the right permission levels to do their best work.
The platform's pricing is not mentioned clearly on the website, which might lead to confusion among potential customers.
Although the platform claims to increase win rates by 13%, there is no evidence to support the statement or how it can be achieved.
The platform seems to cater primarily to B2B sales, not being ideal for businesses that operate in the B2C category.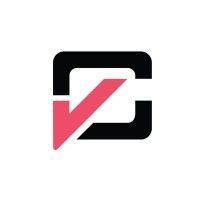 Product Description
Salesken Provides You With Play-by-play Visibility of Your Sales Reps' Performance on Calls So You Can Improve Customer Engagement and Close More Deals.
Pros and Cons
Salesken provides a 15-20 minutes demo where experts walk the users through the platform and show how it can address their pain points.
The platform is AI-powered which assists sales reps in real-time. This can lead to a 27% increase in revenue, 63% reduction in ramp time, 100% visibility into all calls and a 34% reduction in lead costs.
Salesken integrates with popular tools such as CRM, dialer, and video conferencing tools. It identifies the gaps in sales conversations, analyzes every conversation, and provides personalized feedback to improve outcomes.
Salesken might not offer a customized solution to every business according to their needs.
The success rate may vary from company to company, and it may not work the same for all.
The platform might require a learning curve for the users to master the tools and extract maximum benefits. Product Description
Drive high performance and maximize revenue using vital data, insights, and tools through Varicent's suite of sales and revenue performance management solutions. Click to learn more.
Pros and Cons
Varicent has been named a leader in The Forrester Wave™: Sales Performance Management Report.
Varicent offers a suite of solutions that can help companies optimize revenue, drive growth, and increase efficiency.
Varicent provides industry-specific solutions for different sectors like Financial Services, High-Tech, Insurance, Telecommunications, and Media & Entertainment.
There are no clear pricing details on the website, which can make it difficult for potential customers to determine if the product is within their budget.
The website is full of technical jargon that could be overwhelming for potential customers who are not familiar with the industry.
The lack of customer reviews or testimonials on the website may make it difficult for potential customers to assess the effectiveness of the product.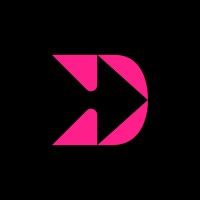 Product Description
Dooly helps revenue teams win more deals by improving CRM hygiene, running a winning sales process, and eliminating low value work.
Pros and Cons
The software automatically syncs notes, fields, and activities to Salesforce, which can save time and effort.
Dooly's Deal Vitals feature gives the user a snapshot of each opportunity's progress, ensuring nothing slips through the cracks.
Dooly offers pre-built templates that help the user fill out mandatory fields for their sales methodology and guide their calls in real-time, which may help close deals faster.
It is not explicitly stated if the software is compatible with other CRM systems, which may limit its potential users.
Some of the features mentioned in the passage, such as playbooks and templates, may not be suitable for all sales processes and may require additional customization.
The price point is not disclosed, which may be a deterrent for some potential users who are on a tight budget. Product Description
Coach every rep with custom coaching cadences. Track performance improvements and employee development over time. Achieve outcomes through consistent execution of programs.
Pros and Cons
Provides data, success metrics, and business insights to reps, managers, and leadership with Performance Intelligence.
Automates coaching processes, decreases manual prep time, and brings continuity to one-on-ones with Coaching Orchestration.
Incentivizes reps at every skill level, recognizes wins in real-time, and creates sales competitions with Sales Gamification.
May require some time to set up and customize the Accountability toolset to track the metrics that matter for each user.
The Encouragement toolset may not be effective for all team members as some may not respond well to competition.
The Amplification toolset, while it may tee up the next right step for everyone, may not provide personalized feedback for each team member.
Missing a tool?
List it here

->
Frequently asked
questions
The best sales performance management software differs based on the unique requirements of businesses. Sales Cloud, Xactly, and Ambition are some of the popular options. Analyze capabilities, pricing, and scalability to identify the software that best meets your organization's needs.
Sales performance management software offers benefits such as real-time tracking and analysis of sales data, goal setting and monitoring, territory and quota management, incentive compensation management, coaching and training tools, and improved sales forecasting. It helps businesses increase sales productivity, optimize performance, and drive revenue growth.
The common use of sales performance management software is to track and manage sales metrics, set and monitor performance goals, incentivize and motivate sales teams, and optimize sales processes. It provides features like territory management, sales forecasting, compensation management, coaching, and analytics to improve overall sales performance.
When choosing sales performance management software, consider features like sales analytics, incentive compensation, goal setting and tracking, territory management, coaching and training, forecasting, collaboration, and mobile accessibility. These features will help you effectively manage and optimize your sales team's performance.
Sales performance management software is primarily used by sales organizations across various industries. It helps businesses to effectively manage and optimize their sales performance by tracking sales teams' activities, analyzing sales data, and setting sales targets. It is a crucial tool for businesses that rely heavily on sales revenue, including B2B and B2C companies in sectors such as technology, finance, retail, and more.
The cost of sales performance management software varies based on features, provider, and business size. It can range from free plans with limited features to monthly subscriptions starting at $10 to $500 or more, depending on the scale and level of service required.
Yes, there are free sales performance management software tools available. Some popular options include Bitrix24, InsightSquared, and Zoho CRM. These free plans often have limitations on features and users, but they can be a good starting point for small businesses or those with basic sales management needs.
Sales performance management software varies in complexity and features. Some software may require basic computer skills and only a minimal understanding of sales concepts, while others may require more advanced technical expertise. It is important to thoroughly research and evaluate different options to determine which one suits your specific needs and skill level.
How to use this page to find the right software
Identify your needs and requirements from the software. Consider factors like functionality, features, platform compatibility, budget, and any specific industry or personal preferences.
Based on your needs, prioritize the features or functionalities that are essential for your software.
Explore the website link of each software to gather more detailed information about it.
Boost sales performance with interactivity
🤝 Book demos and meetings inside emails
📈 Get user level analytics and events for better targeting
⚡ Collect feedback and no-show reasons with interactive forms
Early stage startup? These tools might help you
Better emails. less work.
super growth.