Best Sales Training And Onboarding Software in 2023
Are you looking for a Sales Training And Onboarding Software for your business? You have come to the right page. This guide will help you discover the best Sales Training And Onboarding Software of 2023 and along with a deep dive into their features, pricing, rating, etc.
What is Sales Training And Onboarding Software?
Sales training and onboarding software is designed to streamline the process of training new sales hires and getting them up to speed quickly. These tools typically include interactive training modules, role-playing scenarios, and performance tracking tools to gauge progress. With these innovative software solutions, teams can create a consistent training experience for every new hire, ensuring that they have the knowledge and skills needed to succeed in their sales role. By improving onboarding speed and efficiency, sales training and onboarding software can help organizations increase productivity and reduce turnover rates.
How Sales Training And Onboarding Software work or function?
Sales training and onboarding software are designed to help organizations train their sales teams effectively. The software includes modules for sales skills, product knowledge, and company processes, as well as interactive quizzes and assessments. The software also incorporates a variety of engaging content delivery methods such as gamification, animations, and videos, making the training process enjoyable and engaging. In addition, the software provides managers with quick access to real-time reports on sales team performance and learning progress.
Benefits of Sales Training And Onboarding Software?
Benefits of sales training and onboarding software:
Streamlines the onboarding process, allowing new hires to quickly get up-to-speed on company policies and procedures.
Provides a consistent training experience for all employees, ensuring that everyone is on the same page.
Improves sales team performance by providing targeted, personalized training.
Reduces the time and cost associated with in-person training sessions.
Enhances employee engagement by providing interactive and engaging training content.
Provides real-time analytics and performance tracking, enabling managers to identify areas for improvement and track progress over time.
How we curated this list
We conducted extensive research to identify a wide range of software options within each category. This involved exploring online resources, industry publications, software directories, and user reviews. Please note that the pricing and features mentioned here are subject to change. We recommend you to visit the product website for the latest information before making a decision.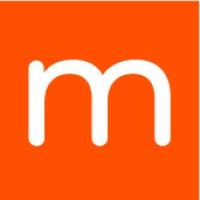 Product Description
The Mindtickle Sales Enablement & Readiness Platform is a solution for your entire sales team to create a culture of sales excellence, achieve more sales quota and drive revenue.
Pros and Cons
The platform includes a variety of sales enablement and readiness solutions, such as sales content management, sales coaching, and conversation intelligence.
It offers a Readiness Index™ to help identify the ideal rep profile and tie skills to sales success, potentially improving sales performance.
Mindtickle provides advisory, professional, and content services to help ensure the success of their customers' programs.
The pricing of the platform is not specified, which could be a potential issue for small businesses or those with a limited budget.
Some of the solutions, such as Sales Training and Manager-Led Coaching, may already be implemented by some organizations, which could lead to a redundancy in services.
The platform's success is largely dependent on how well it can integrate with an organization's existing stack, which may pose a technical challenge for some companies.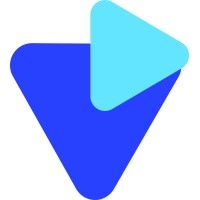 Product Description
Second Nature's sales training software uses conversational AI to have actual discussions with sales reps. It helps them improve so that they can ace every sales call.
Pros and Cons
Provides innovative AI sales training software that helps improve sales proficiency and win rates
Offers a free 3-minute AI training simulation for users to try out before committing
Trusted by world-class companies and has been named a leader in G2's Grid® Report for Sales Training and Onboarding
No information on pricing or subscription plans available on the website
The website is focused heavily on sales and marketing, which may not be appealing to all users
The use of AI in sales training may not be suitable for those who prefer more traditional methods of training.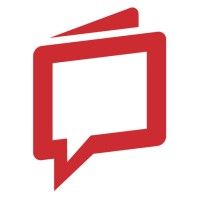 Product Description
Transform your organization with award-winning, AI-powered revenue enablement and sales training software, built for today's distributed teams. Learn more.
Pros and Cons
Allego offers a comprehensive set of sales enablement tools including content management, conversation intelligence and modern learning to help equip sellers with skills and knowledge for better engagement.
The Digital Sales Rooms feature allows personalized buying experiences for customers and is a central hub where sellers and buyers can communicate, share content, and align.
Allego has an impressive customer base, including some of the largest banks, insurance providers, and medical device companies in the world.
The pricing for Allego's Sales Enablement Platform and other products is not listed and may be expensive, making it less accessible for small businesses.
The focus on digital tools and virtual collaboration may not be suitable for some sales teams or industries that prefer a more traditional approach.
It is not clear how Allego compares to other sales enablement software in terms of features and pricing, making it difficult for potential buyers to make an informed decision.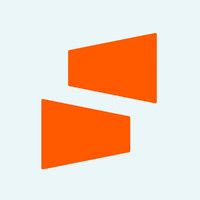 Product Description
Ramp faster and practice essential skills. Lessonly by Seismic is team training software that streamlines sales learning and coaching.
Pros and Cons
Lessonly by Seismic provides personalized coaching for professional growth.
Teams can skyrocket their speed-to-productivity and ramp up reps in as few as 10 days.
As Seismic's newest product addition, Lessonly provides a one-stop-shop for sales acceleration.
There is no mention of the cost of Lessonly by Seismic.
It is unclear whether Lessonly by Seismic is suitable for small businesses or only for enterprise-level businesses.
The product descriptions are brief and lacking in specific details about its features and capabilities.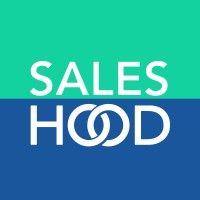 Product Description
Improve sales effectiveness and sales efficiency with content activation, training and certification, guided selling and buyer engagement.
Pros and Cons
SalesHood is a purpose-built sales enablement platform that provides a turnkey solution for sales training and reinforcement strategies.
SalesHood's platform is easy to use and provides role-based enablement experiences and peer-to-peer collaboration to speed up sales enablement impact.
With SalesHood, teams can activate content, train and certify sales reps, guide selling, and measure sales performance to improve revenue growth.
The pricing for SalesHood's services is not mentioned and might be out of budget for small businesses or startups.
It is not clear how SalesHood's platform compares to other sales enablement platforms in terms of features and effectiveness.
SalesHood's website has a lot of product and solution pages, which might make it overwhelming for some users to navigate and find what they need.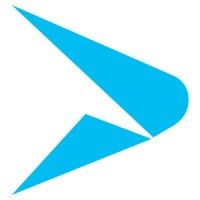 Product Description
Continu is the modern learning platform that allows organizations to create, track, measure, and share learning initiatives while improving engagement rates.
Pros and Cons
Continu offers a single platform for all learning needs, including training, onboarding, upskilling, and compliance training.
The platform has powerful authoring tools that enable creating engaging learning content.
Continu integrates deeply with other tools, making them more valuable and boosting engagement across the board.
The pricing is not mentioned on the website, which might make it difficult for interested parties to assess the affordability.
There is no mention of any free trial period for interested parties to test the platform before making a purchase.
While the website mentions excellent customer service, there is no 24/7 support service mentioned, which might be inconvenient for some users.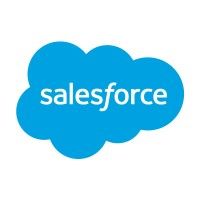 Product Description
With Salesforce's Digital Experience Platform, quickly launch data-powered sites, portals, snf apps, connected across the customer journey.
Pros and Cons
Salesforce is the world's first intelligent CRM software.
It helps businesses to find, win, and retain their customers.
The company offers a range of products and solutions such as Help Desk Software, Marketing Automation Software, and Cloud Computing.
The company does not provide pricing information on its website, which may make it difficult for customers to compare the cost of Salesforce with alternative products.
Salesforce is considered to be a complex platform, requiring a certain level of technical expertise to maximise its capabilities.
While Salesforce is a cloud-based platform accessible from anywhere with an internet connection, its reliance on the internet means that it can suffer from issues with connectivity and downtime.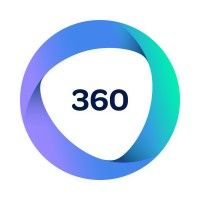 Product Description
We make it easier than ever for teams to create, ship & improve courses together. Upskill from within.
Pros and Cons
360Learning uses AI and collaborative features to turn in-house experts into L&D collaborators.
The platform offers collaborative learning which results in better course completion rates and engages learners with 11 daily activities per learner.
The platform is recognized by Gartner Market Guide for Corporate Learning Technologies for the 3rd year in a row.
The course creation time of 17 minutes may not be sufficient for complex topics.
The platform may not be suitable for organizations that require mandatory training only as self-directed learning is given a lot of emphasis.
Some organizations may prefer top-down eLearning with a "modern" learning platform over collaborative learning.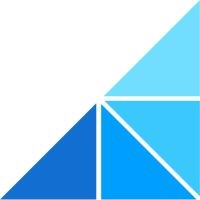 Product Description
WorkRamp is the #1 All-in-One LMS. See why the world's top organizations trust WorkRamp to train their employees, partners, and customers.
Pros and Cons
WorkRamp Learning Cloud offers an all-in-one LMS solution to develop employees, educate customers, and grow revenue.
The platform provides a centralized approach to learning across businesses with Learning Cloud Employee Learning Cloud and Customer Learning Cloud.
WorkRamp offers prebuilt content to meet various training needs and reduce ramp time for employees and customers.
The pricing and subscription plans for WorkRamp Learning Cloud are not mentioned, making it difficult for businesses to estimate costs.
Despite the platform's focus on delivering engaging learning experiences, it might not be suitable for organizations in certain industries or workplaces.
WorkRamp's LMS is cloud-based, which might be a limitation for businesses that prefer to store their LMS locally or on-premises.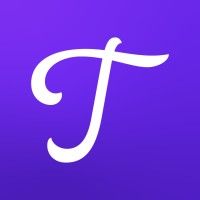 Product Description
The only employee training and knowledge management platform also rated number one for onboarding, SOPs, process documentation, and learning management.
Pros and Cons
Provides a platform to streamline and organize company processes and documentation.
Offers easy-to-use templates and resources to help businesses get started.
A searchable, trackable employee handbook is available to ensure consistency in policies and procedures.
Pricing information is not readily available on the website.
It may take some time for businesses to fully implement and utilize the platform.
Some businesses may prefer to use their own internal systems and processes rather than an external platform. Product Description
Data-driven sales training platform 100% focused on revenue. Wonderway helps to deliver the right training, to the right person and boost sales efficiency.
Pros and Cons
Reduce ramp time up to 70% and increase revenue per rep with the sales onboarding platform
Real sales coaching on every single call with the AI Coach can improve sales efficiency and conversion rates
Certify sales remotely on a scale with the sales certification program to drive alignment across your sales team.
No information provided about the cost of the product
May take time to customize training programs based on your content
It is not clear whether or not the product integrates with all sales tech stacks.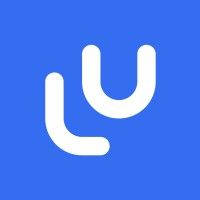 Product Description
LearnUpon's LMS allows you to deliver engaging learning experiences that impact what matters – performance, retention, and growth.
Pros and Cons
Streamlined learning management system with a single solution to create, manage, deliver, and track training.
Ability to create unique training environments for different audiences from one place.
Focus on providing an engaging learner experience with on-demand training and learner feedback.
No information provided on the specific pricing plans and cost of the product.
Limited information on the integration of LearnUpon with other systems.
No clear indication of the level of support provided, apart from a mention of an expert Customer Experience team. Product Description
SmartWinnr offers a unified platform to drive sales learning, sales coaching and sales gamification. Find contest ideas, gamification plans, learning campaigns and more resources.
Pros and Cons
SmartWinnr offers a single platform to drive sales contests, sales learning, and sales coaching, making it easy for companies to manage their sales teams efficiently.
The platform includes features like targeted learning, knowledge hub, and gamification to increase knowledge retention and motivation among sales teams.
SmartWinnr is enterprise-ready and provides implementation consulting services, making it a suitable choice for large organizations.
SmartWinnr may not be suitable for companies that do not have a distributed sales team as it is built specifically for large, distributed sales teams.
The platform primarily focuses on sales productivity and may not offer advanced features like CRM integration that some organizations may require.
The pricing and subscription options for SmartWinnr are not mentioned in the provided passage, which could lead to uncertainty regarding its affordability for some businesses. Product Description
Bigtincan's unified sales enablement solutions empower customer-facing teams to increase sales by providing better buying experiences to customers.
Pros and Cons
Bigtincan offers intelligent sales enablement solutions that prepare customer-facing teams to deliver buying experiences that close 3x more deals than competitors.
The platform provides flexible and personalized products that empower customer-facing teams to consistently deliver value and improve the buying experience.
Bigtincan is recognized as an industry leader by Gartner Market Guide and Aragon Research, and partners with Apple to shape the future of business.
There is no information provided on the pricing structure of Bigtincan, which may make it difficult for potential customers to evaluate the cost-effectiveness of the platform.
Although the platform offers solutions for all-things enablement, there is no clear indication of how customizable the platform is to the specific needs of each customer.
There are no customer reviews provided in the passage, making it difficult to assess the overall satisfaction of Bigtincan's current clients. Product Description
Brainshark's leading platform for enablement and readiness gives you the tools to prepare client-facing teams to perform at the highest level.
Pros and Cons
The Solutions Platform offers a variety of tools for sales enablement and readiness, including platform readiness scorecards, content authoring, training, coaching, and practice.
The ability to create engaging content yourself is a significant advantage, as it allows for personalization and customization to meet specific needs and goals.
The platform also offers on-demand learning paths and courses, making it convenient for users to access training materials anytime and from anywhere.
There is no pricing information available upfront, which may make it difficult for potential customers to determine whether the product fits their budget.
The platform is geared towards sales enablement, so it may not be suitable for companies that do not have sales teams or where sales are not the primary focus.
There are no guarantees that the product will improve team performance, and users may need additional support and resources to achieve desired outcomes.
Missing a tool?
List it here

->
Frequently asked
questions
The best sales training and onboarding software may vary depending on company-specific needs such as budget, features, and scalability. Consider popular options such as Lessonly and MindTickle, evaluating their effectiveness for onboarding and training, ease of use, customer support, and integration capabilities.
Sales training and onboarding software offers varied benefits, including centralized training material, easy access to relevant resources, gamification, interactive quizzes, progress tracking, and customized learning paths. It enhances new hires' knowledge, skills, productivity, and sales readiness, leading to improved sales performance and revenue growth.
The common use of sales training and onboarding software is to train new sales reps on company values, practices, and products. It also helps in skills development, performance tracking, and continuous training. This software reduces training time and costs, increases sales effectiveness, and improves retention rates.
When selecting sales training and onboarding software, consider features like customization, gamification, progress tracking, interactive content, role-based training, reporting and analytics, mobile accessibility, integration options, and customer support. These features will help customize training, track progress, and analyze data for optimal outcomes.
Sales training and onboarding software is used across various industries, including e-commerce, retail, B2B services, travel and hospitality, media and entertainment, nonprofit organizations, and more. It is a versatile tool that helps businesses of all sizes and sectors to effectively train and onboard their sales teams.
The cost of sales training and onboarding software varies based on factors like features, provider, and level of service required. It can range from free plans with limited features to monthly subscriptions starting at $20 to $500 or more. The cost may also differ based on the number of users, level of customization, and the length of the contract.
Yes, there are free sales training and onboarding software tools available. Some popular options include HubSpot Academy, SalesHood, and Allego. These free plans often have limitations on features, user numbers and training modules. However, they can be a great starting point for companies with basic training and onboarding needs.
Sales training and onboarding software generally require basic computer skills and an understanding of training concepts to get started, with user-friendly interfaces and pre-designed templates. However, advanced features such as data analysis and complex reporting may require technical knowledge or assistance from support resources.
How to use this page to find the right software
Identify your needs and requirements from the software. Consider factors like functionality, features, platform compatibility, budget, and any specific industry or personal preferences.
Based on your needs, prioritize the features or functionalities that are essential for your software.
Explore the website link of each software to gather more detailed information about it.
Boost sales performance with interactivity
🤝 Book demos and meetings inside emails
📈 Get user level analytics and events for better targeting
⚡ Collect feedback and no-show reasons with interactive forms
Early stage startup? These tools might help you
Better emails. less work.
super growth.