Best Security Compliance Software in 2023
Are you looking for a Security Compliance Software for your business? You have come to the right page. This guide will help you discover the best Security Compliance Software of 2023 and along with a deep dive into their features, pricing, rating, etc.
What is Security Compliance Software?
Security compliance software is designed to ensure that an organization complies with all relevant regulations, laws, and standards related to data security. It helps companies identify, assess and manage information security risks, and ensure that proper security measures are in place to protect sensitive data. With this software, organizations can develop, implement and maintain security policies and procedures that comply with industry standards, as well as monitor and report on their compliance status. Ultimately, security compliance software reduces the risk of data breaches and helps maintain the trust of customers and partners.
How Security Compliance Software work or function?
Security compliance software works by monitoring, assessing, and reporting on an organization's adherence to security standards and regulations. It helps to identify risks and vulnerabilities, and ensures that appropriate measures are in place to protect sensitive data and prevent security breaches. The software also provides comprehensive reporting and auditing features that enable organizations to demonstrate compliance with regulatory requirements and avoid potential fines and legal sanctions.
Benefits of Security Compliance Software?
Security compliance software helps organizations adhere to regulatory requirements and avoid fines and legal actions.
It automates compliance workflows, reducing administrative overhead and time spent on manual tasks.
By providing real-time monitoring and notifications, it helps detect and remediate security gaps before they become threats.
It also provides insight into risks and vulnerabilities, helping organizations prioritize their security efforts.
Overall, security compliance software helps organizations maintain a solid security posture and reduce the likelihood of data breaches and other security incidents.
How we curated this list
We conducted extensive research to identify a wide range of software options within each category. This involved exploring online resources, industry publications, software directories, and user reviews. Please note that the pricing and features mentioned here are subject to change. We recommend you to visit the product website for the latest information before making a decision.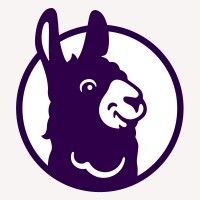 Product Description
Vanta automates the complex and time-consuming process of SOC 2, HIPAA, ISO 27001, PCI, and GDPR compliance certification. Automate your security monitoring in weeks instead of months.
Pros and Cons
Vanta helps automate up to 90% of the work for security and privacy frameworks, saving time and effort for businesses.
The platform provides real-time monitoring for a business' security posture and alerts users to potential issues.
Vanta offers a range of frameworks, including SOC 2, ISO 27001, HIPAA, GDPR, and more, making it useful for businesses in various industries and with different compliance needs.
The pricing for Vanta is not listed on the website, making it difficult for potential customers to determine if it's a viable option for their budget.
Some users may feel that the platform's automation takes away from the ability to craft a customized security program.
There is no information provided about the customer support options available to users of the platform, which could be an issue for some businesses if they experience technical difficulties.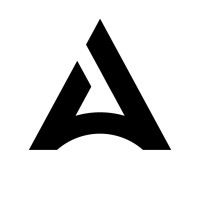 Product Description
Pros and Cons
Drata's platform is user-friendly and easy to navigate.
It provides comprehensive security compliance assessments for businesses.
Drata's automated assessments save time and reduce costs for businesses.
Drata is a relatively new platform and thus lacks an established reputation.
It may not be suitable for large enterprises with complex security requirements.
Some businesses may find Drata's pricing to be on the higher side compared to other similar offerings.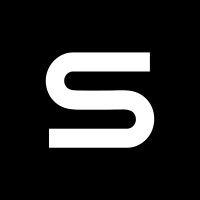 Product Description
Sprinto simplifies the complex world of compliance by offering a user-friendly platform for anyone to use.
Pros and Cons
Sprinto has an adaptive automation capability which helps to organize, nudge and capture corrective actions against each task continuously and in an audit-friendly manner, saving time and boosting productivity.
The platform is purpose-built for cloud companies and comes with pre-approved, auditor-grade compliance programs which can be launched in a matter of clicks, reducing the burden and burnout of compliance.
Sprinto has a team of compliance and audit experts who work with customers from day one to ensure they are implementing the right controls and practices for their companies.
The cost of a Sprinto annual license fee is dependent on the size, geographical distribution, and complexity of the customer's infrastructure, which may be a disadvantage for smaller companies with limited resources.
Sprinto only goes so far as to get customers fully audit-ready. They must then work with an auditor of their choosing or from Sprinto's network of internationally accredited auditor partners, which may be an extra cost.
Sprinto is a privacy-conscious, low-footprint platform that only reads and analyzes data authorized by customers, meaning they must give access to their business systems to monitor their configurations, which could be a concern for companies with sensitive data. Product Description
Pros and Cons
Increases efficiency and productivity by automating repetitive tasks.
Reduces errors and improves accuracy.
Saves time and money in the long run.
Initial cost of implementation can be high.
Requires technical expertise to set up and maintain.
May lead to job loss or restructuring of roles within the organization.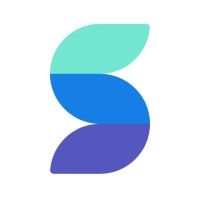 Product Description
Secureframe helps streamline compliance across SOC 2, ISO 27001, HIPAA, and more. Stay secure at every stage of growth with help from Secureframe.
Pros and Cons
Provides automated compliance platform built by compliance experts to ensure continuous monitoring of compliance posture and risk management plan.
Offers a wide range of integrated features including asset inventory management, personnel management, vendor management, and data room.
Enables customization of policies and tests to fit unique business needs and automates response to RFPs and security questionnaires to close deals fasters.
The platform may be too complex for small businesses that don't require such extensive compliance features.
Some businesses may not want to rely solely on automation for compliance and may prefer more manual processes to ensure thoroughness.
It may require a considerable investment of time and resources initially to set up and fully integrate the platform into a company's systems.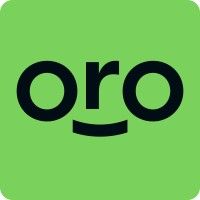 Product Description
Thoropass is the only end-to-end compliance solution offering expert guidance, thorough prep, and a seamless security audit experience.
Pros and Cons
Thoropass provides a complete compliance solution for multiple frameworks including SOC 2, ISO 27001, GDPR, HIPAA, HITRUST, and others.
Thoropass's platform is equipped with auditor-approved monitors, making it efficient and accessible for compliance.
Thoropass offers native integrations, policy templates, and clear action items tailored to businesses, making navigating the compliance roadmap simple and efficient.
There is no information provided about the pricing of Thoropass's compliance solution, making it difficult for potential customers to evaluate affordability.
While Thoropass boasts of expert guidance, the level of expertise and support provided is not clear from the passage.
The passage does not mention any specific features of Thoropass's technology that make it a better solution compared to competitors.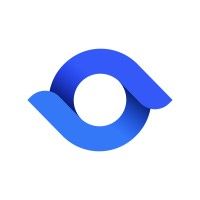 Product Description
AuditBoard is trusted by the Fortune 500 for SOX, internal controls, audit management, compliance, and risk management. Learn more.
Pros and Cons
AuditBoard integrates audit, risk, ESG, and compliance, making it easier for businesses to manage these functions and make strategic decisions.
The platform is used by 40% of the Fortune 500, indicating that it is a trusted solution for large enterprises.
AuditBoard's platform is designed to streamline processes, eliminate routine steps, and provide insights to help teams focus on activities that matter.
As the platform is designed for enterprises, it may not be suitable for smaller businesses or startups with less complex needs.
The cost of the platform is not mentioned, so it may not be affordable for all businesses.
While AuditBoard provides solutions for a range of functions, some businesses may still require additional software to meet all their needs.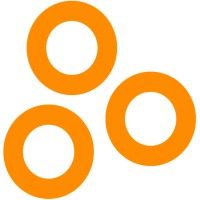 Product Description
Automated compliance management software to help you efficiently grow from one security framework to many, including SOC 2, ISO 27001, NIST, and PCI.
Pros and Cons
Hyperproof can manage multiple compliance frameworks and risks in one place, making it easy to keep track of company security and growth.
The system automates evidence collection and testing, allowing businesses to save time and increase productivity by up to 70%.
Hyperproof provides powerful dashboards and reporting, giving leadership up to 90% increase in compliance visibility.
The system seems tailored towards larger companies with more complex compliance needs.
It may take some time for smaller businesses to fully implement and utilize all of Hyperproof's features.
There could be a learning curve for businesses without prior experience with compliance management tools.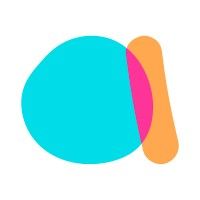 Product Description
anecdotes is the first enterprise-grade compliance management platform. Compatible with SOC 2, PCI, ISO, ITGC, HIPAA & more. Get started for free!
Pros and Cons
All-in-one workspace for Compliance leaders to automate, manage, and mature their Compliance program.
Continuous flow of data to gain a unified view of one's Compliance posture and manage all aspects of the program in one place.
Ability to customize frameworks, requirements, and controls with zero code to precisely meet one's needs.
Limited information provided on pricing plans and affordability.
The product may only be suitable for larger companies with complex IT stacks and Compliance needs.
The onboarding process may take time and resources to set up.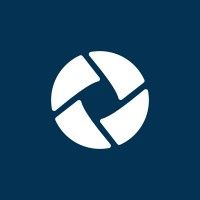 Product Description
Quickly achieve & manage compliance with over 50 of the most in-demand standards: ISO 27001, ISO 27701, GDPR, NIST & more. Get certified faster with ISMS.online
Pros and Cons
Simplifies compliance challenges and enables users to achieve and maintain compliance with over 50 industry standards, including ISO 27001, ISO 27701, GDPR, NIST, and SOC -
Provides an easy-to-use platform that offers step-by-step guidance through the Assured Results Method.
Offers live customer support, Virtual Coach, and an in-built knowledge base to assist users.
There is no information about the pricing of the product on their website.
It may be overwhelming for users who are new to compliance and information security management systems.
It may lack customization options, and not all businesses might need to comply with all the standards covered by the product. #11
OneTrust GRC and Security Assurance Cloud
Product Description
Meet the industry-leading trust intelligence platform for managing Privacy and Data Governance, GRC and Security, Ethics and Compliance, and ESG and Sustainability.
Pros and Cons
The Trust Intelligence Platform provides visibility, action and automation across privacy and data discovery, GRC, ethics and ESG, which ensures comprehensive data governance.
The Data Discovery feature enables complete data visibility, which means that security and privacy teams are able to efficiently manage data access.
The pricing is flexible, which can make it easier for organizations to afford the product.
The product may not be affordable for small organizations that lack financial resources to invest in comprehensive data governance.
It may be complex and time-consuming to set up and integrate with existing workflows.
There is a learning curve involved in using the platform, which means that it may require training and support for employees who are not tech-savvy. Product Description
Your information security and data privacy management platform. Carbide helps fast-growing companies achieve enterprise-class security and privacy.
Pros and Cons
Carbide offers multiple frameworks and regulations to support compliance, which can help businesses meet their regulatory requirements efficiently.
The platform provides expert guidance and support, whether businesses want to do it alone or seek help from experts. This can provide peace of mind to businesses and help them focus on their priorities.
Carbide's multi-compliance design can help businesses adopt security and privacy best practices that give them the foundation to match every compliance need, not just one.
There is no information about the cost of the different subscription plans, which may be a disadvantage for businesses looking to weigh the costs and benefits of using Carbide.
The automated evidence collection may not be sufficient for all businesses, as some may require more in-depth analysis and manual review of security risks and breaches.
The lack of customization details for businesses that need different frameworks may make it difficult to understand how the platform can be customized to their compliance/regulatory requirements.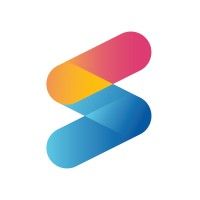 Product Description
Are you compliant yet? The ultimate automation platform, helping SaaS companies with their information security compliance.
Pros and Cons
Scytale offers automated evidence collection and 24/7 controls monitoring, saving hundreds of hours with streamlined compliance and dedicated support.
Scytale's compliance automation platform allows businesses to maintain business as usual and automate their compliance from start to finish, making compliance easy.
Scytale's platform increases sales by providing proof of information security to customers, boosting customer trust.
There is no information on how Scytale's compliance automation platform works or what specific frameworks it supports.
The pricing is not readily available on their website, which could make it difficult for potential customers to determine if it is within their budget.
There is no information on the level of customization that Scytale offers for their compliance automation platform, which could be a concern for businesses with specific needs. Product Description
ZenGRC is a cloud-based SaaS solution that enhances your company's risk and compliance program to meet the highest infosec standards. It seamlessly integrates with your existing GRC program and adapts to evolving compliance needs.
Pros and Cons
The ROAR Platform offers solutions for various industries, making it versatile and adaptable.
The platform is supported by popular frameworks such as ISO, PCI, SOC, and NIST.
RiskOptics enables organizations to tie risk to their business strategy, make informed decisions and become more strategic.
The pricing information is not provided, so it is unclear if it is affordable.
The product seems to target larger organizations or those with advanced risk management programs, making it less accessible to smaller companies.
The website does not provide much information about the features and capabilities of the ROAR Platform, making it difficult to assess its effectiveness.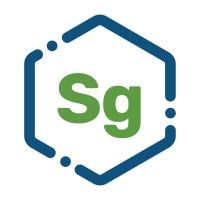 Product Description
Strike Graph ensures a streamlined, reliable, and quick path to achieve SOC 2, ISO 27001, HIPAA, and PCI DSS certifications. Connect with security experts today!
Pros and Cons
Provides a comprehensive security program design that meets regulatory requirements.
Offers integrations and measures to inspire customer trust with security certifications and reports.
Provides resources in the form of security compliance resources, certifications, and pen testing services.
No information on pricing is given, which can be a hindrance for potential customers.
The effectiveness of the platform is not guaranteed as there are no customer reviews or ratings.
The platform appears to be geared towards medium to large enterprises, leaving out small businesses that may require security compliance services as well.
Missing a tool?
List it here

->
Frequently asked
questions
The best security compliance software varies based on an organization's specific needs and regulatory requirements. Popular options include SureCloud, RSA Archer, and MetricStream. Evaluate features, pricing, compatibility with industry standards and regulations, and vendor support to find the software that aligns with your business requirements.
Security compliance software offers benefits such as automated scanning, real-time alerts, vulnerability management, policy enforcement, risk assessment, and compliance reporting. It helps businesses ensure regulatory compliance, mitigate potential risks, and protect sensitive information from cyber threats.
The common use of security compliance software is to ensure that a company's IT infrastructure and data systems comply with industry-standard security protocols. It helps companies to identify and manage security risks, monitor for threats and vulnerabilities, enforce security policies, and protect against data breaches and cyber attacks. It also provides features for audit trails, reporting, and compliance certifications.
When choosing security compliance software, consider features such as data encryption, access control, audit trail, compliance reporting, vulnerability scanning, policy management, and incident response. These features will help you effectively manage and ensure the security of your organization's sensitive data.
Security compliance software is used in various industries such as finance, healthcare, government, and technology. This software helps organizations in maintaining their security compliance standards and preventing data breaches or cyber attacks.
The cost of security compliance software varies based on factors like features, provider, and the size of the organization. It can range from free plans with limited features to monthly subscriptions starting at $50 to $500 or more, depending on the level of security required.
Yes, there are free security compliance software tools. Some popular options include OpenSCAP, Lynis, and OSSEC. These free tools have limitations in terms of support, features, and capabilities. However, they can be a good starting point for small businesses or those with basic security compliance needs.
Security compliance software typically requires a higher level of technical expertise than email marketing tools. It may involve complex configurations, integrations with other systems, and compliance with regulatory requirements. Users may need to possess knowledge of networking, encryption, and risk management. Assistance from support resources or IT professionals may be necessary for optimal use.
How to use this page to find the right software
Identify your needs and requirements from the software. Consider factors like functionality, features, platform compatibility, budget, and any specific industry or personal preferences.
Based on your needs, prioritize the features or functionalities that are essential for your software.
Explore the website link of each software to gather more detailed information about it.
Empower your startup's growth trajectory with interactive emails
✉️ Set up and start email marketing in a few hours today
🤝 Boost sales with meeting/demo bookings inside the email
🔑 Set up your password reset and other transactional emails in minutes
Early stage startup? These tools might help you
Better emails. less work.
super growth.