Best Social Selling Software in 2023
Are you looking for a Social Selling Software for your business? You have come to the right page. This guide will help you discover the best Social Selling Software of 2023 and along with a deep dive into their features, pricing, rating, etc.
What is Social Selling Software?
Social selling software enables businesses to leverage social media platforms to find, engage, and convert prospects into loyal customers. These tools help sales teams to identify the right prospects and personalize their outreach to build trust, nurture relationships, and close deals faster. With features like lead tracking, sentiment analysis, and social listening, social selling software gives businesses a competitive advantage by providing valuable insights into customer behavior, preferences, and interests.
How Social Selling Software work or function?
Social selling software is designed to help sales teams generate leads and grow their pipeline on social media platforms. By using social media listening and engagement features, sales professionals can identify and engage with prospects in real-time. Social selling software also provides analytics to measure performance and identify areas for improvement. Overall, social selling software helps sales teams build relationships with prospects and customers on social media, ultimately leading to increased revenue for the business.
Benefits of Social Selling Software?
Benefits of Social Selling Software:
Social selling software helps sales teams to identify and engage with prospects who are most likely to convert into customers.
It streamlines the sales process by providing access to customer data, social media analytics, and personalized messaging tools.
It helps to build relationships with customers by monitoring their online behaviors and preferences, which can lead to increased customer loyalty and repeat business.
It provides real-time insights into customer behavior, allowing sales teams to respond quickly to changes in the market and adjust their strategies accordingly.
It increases collaboration between sales and marketing teams, improving the overall effectiveness of the sales process.
How we curated this list
We conducted extensive research to identify a wide range of software options within each category. This involved exploring online resources, industry publications, software directories, and user reviews. Please note that the pricing and features mentioned here are subject to change. We recommend you to visit the product website for the latest information before making a decision. Product Description
Krato is a mobile app development company that specializes in direct sales solutions. Their flagship product is a custom-built app that optimizes customer retention and revenue generation for the direct selling industry. With gamification and training features, businesses can effectively engage and retain their distributors. The app also offers advanced lead generation tools, customizable landing pages, brand promotion features, and much more, enabling businesses to unlock their full potential and achieve unparalleled success in direct sales.
Pros and Cons
No monthly licensing fees, you own the code.
Comprehensive Selling Solution with a custom system that can help in accelerating the growth of the business.
The app makes training videos fun, accessible, and offers rewards for free products.
No information about the pricing of the product.
It is not clear how easy or difficult it is to customize the software to the specific needs of a company.
There are no customer reviews or feedback mentioned in the passage which can offer a different perspective on the software. Product Description
CommentSold provides retailers with multichannel live selling and video commerce solutions that engage customers, drive sales, & generate revenue.
Pros and Cons
Offers an all-in-one platform to help grow your business.
Provides automated invoicing and administrative tasks to simplify your workload.
Offers a variety of selling channels to reach customers where they prefer to shop.
Pricing information is not provided, so it's unclear how much it will cost.
Requires one-step integration with CommentSold, which may limit compatibility with other platforms.
Some features, such as a branded mobile app and content management system, may not be necessary for all businesses. Product Description
Build a connection with customers and opportunities with a powerful Sales CRM for Sales & Account Management. Call us!
Pros and Cons
Pipeliner CRM offers a unique combination of elements that makes it easier for businesses to create high-value, win/win relationships with their customers.
The platform has a comprehensive reporting engine that allows users to easily drill down into the details of any report type using dashboards, pivot tables, and other features.
Pipeliner CRM provides personalized user interfaces and a range of multiple views, allowing users to see their data the way they want to.
Some users may find Pipeliner CRM's range of features overwhelming or difficult to navigate.
The platform may not be suitable for very small or start-up businesses with limited resources and a smaller customer base.
Pricing for Pipeliner CRM may be higher than some other CRM platforms, making it less accessible for businesses on a tight budget. Product Description
Are you overwhelmed by non-sales activities? Power up with Veloxy Sales AI software for Salesforce CRM to accelerate your sales like never before. Free trial available!
Pros and Cons
Veloxy provides a comprehensive sales software that includes sales engagement, email marketing, sales analytics, and Salesforce automation all in one platform.
The software uses AI and machine learning to shorten sales cycles and accelerate sales, leading to consistent success year over year.
Veloxy offers sales AI features that can empower teams by reducing turnover and increasing revenue with full analytics and reporting.
The features and capabilities of Veloxy may be overwhelming for smaller sales teams or businesses.
The cost of using Veloxy may be a barrier for some companies, as it is not clear what the pricing structure entails.
The platform may require some training and onboarding, and may not be immediately user-friendly for all sales professionals. Product Description
Use a social wall to engage your audience with user-generated content that increases brand awareness at events, on displays & on your website. Collect content from social media or let visitors post directly on your wall.
Pros and Cons
Offers a versatile range of features including live polls, direct posts, and lead generation.
Allows for custom design and display options to fit various needs, such as for events and digital signage.
Supports content aggregation from multiple social media platforms and offers various content sources for display.
Pricing is not mentioned and may vary based on specific needs and usage.
The abundance of features may make it overwhelming for some users who only need specific functions.
The amount of content and sources being displayed may become cluttered and difficult to manage without proper organization and moderation.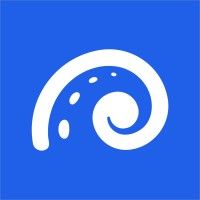 Product Description
Oktopost is a B2B social engagement suite that supports modern data-driven organizations. Reach your B2B marketing goals. Book A Demo.
Pros and Cons
Oktopost offers a versatile social media management platform that includes content publishing, analytics, social listening, and community management.
The platform enables businesses to turn employees into brand advocates with its employee advocacy feature.
Oktopost integrates with major marketing automation, CRM, and BI tools to provide a seamless flow of social data.
There is no information about the pricing plans available for Oktopost on their website.
Although the website mentions powerful analytics, it does not specify the type and depth of data available through the tool.
The website does not provide customer support details or a frequently asked questions section for potential users. Product Description
Boost your social media sales with our semi-automated, highly-personalized method! Our SOCRUM board allows you to scrape Facebook group members and reach out at scale. Features include increased appointments, revenue, early customers, and link building opportunities. Steal customers from competitors with dynamic messaging and our easy-to-use CRM.
Pros and Cons
SOCRUM provides an easy-to-use platform for project management that includes task tracking, team collaboration, and progress reporting.
SOCRUM's intuitive interface makes it easy for users to get up to speed quickly, reducing the learning curve for team members.
SOCRUM's flexible pricing plans make it an accessible option for both small and large teams with different needs and budgets.
SOCRUM's limited integration capabilities may pose a challenge for teams that rely heavily on other tools and services in their workflows.
SOCRUM doesn't offer advanced or customizable reporting features, which may be a downside for teams looking for detailed insights into their projects.
SOCRUM's customer support can be slow to respond, which could be frustrating for teams experiencing urgent issues or problems. Product Description
SleekFlow makes customer messaging apps such as WhatsApp and Facebook connected to one platform for teams to better support and engage customers.
Pros and Cons
Offers an omnichannel messaging software solution that merges all customers' favorite chat apps like WhatsApp or Facebook Messenger into a single, easy-to-use platform to better enable marketing, sales, or customer service conversations with customers.
SleekFlow is an official WhatsApp Business Solution Provider, guaranteeing work with exceptional WhatsApp solutions.
High-security standards, as the company claims to embody the spirit of applicable laws and regulations across multiple regions and go beyond the minimum requirements by upholding vigorous data security protocols.
No information on pricing and plans, making it difficult to assess the affordability of the solution.
The Sleekflow API and messaging API only cater to WhatsApp, limiting its integrations with other channels.
The product's focus on chatbots may mean that there is less emphasis on human interaction, which may not be preferred by all customers. Product Description
Socxo is a brand advocacy platform that develops, manages, deploys and measures employee, customer, partner, and influencer advocacy programs. Try Now
Pros and Cons
Socxo is an all-in-one scalable solution that helps organizations to organize, curate, amplify, nurture and analyze their advocacy program.
The platform enables the employees to share and promote the culture of the organization, which enhances communication and engagement.
The platform offers a free trial bundle with 21 days of free access to the features.
The pricing information of Socxo is not mentioned, so it is difficult to know the cost of using the platform.
The platform offers a wide range of features, which can be overwhelming for some users who are looking for a simpler solution.
The platform is primarily focused on advocacy marketing and may not be suitable for businesses looking for a comprehensive social media management platform. Product Description
Penny is an AI-powered sales automation tool that helps sales consultants interact with customers and organizes their daily tasks. Penny uses machine learning to identify market trends, maximize customer engagement, and increase revenue. It saves time by automating sales workflows and organizes content, leading to an amazing customer experience.
Pros and Cons
Penny AI provides personalized financial advice based on your spending habits.
It helps you keep track of your expenses and alerts you when bills are due.
Penny AI is easy to use and provides a simplified view of your spending patterns.
Some users may find the personalized recommendations to be too intrusive.
Penny AI relies heavily on accessing your financial accounts, which may be a concern for those who value privacy.
The app does not provide detailed investment advice or analysis.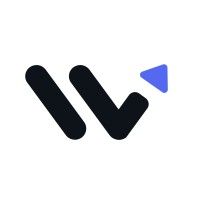 Product Description
Boost conversions and build trust with WiserNotify's social proof and FOMO app. Try now and access 60+ design templates and A/B testing in our free plan!
Pros and Cons
Increases online conversions up to 17%.
Provides 20+ social proof and FOMO notifications to choose from.
Offers ready-to-use widgets such as free delivery, timers, and announcements to create urgency and generate FOMO.
No information on pricing plans on the website.
No details on the specific features available in the free trial.
No testimonials from customers other than CEOs or Directors of companies.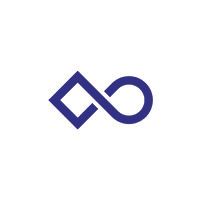 Product Description
We combine industry-best training & coaching software with innovative content solutions to help you accelerate revenue growth. Explore Showpad eOS® today.
Pros and Cons
The Showpad eOS unites marketing and sales teams to deliver revenue-driving experiences, helping businesses close deals faster.
Showpad eOS offers a centralized platform, which enables sellers to quickly access relevant content and tools to provide buyers with personalized and engaging experiences.
Showpad eOS provides customized integrations to enhance existing workflows further and processes seamlessly.
The success of Showpad eOS highly depends on how well it is adopted and utilized by the sales and marketing teams.
Showpad eOS can be expensive compared to other sales enablement tools available in the market.
Small businesses with limited sales teams may not find Showpad eOS cost-effective. Product Description
By unifying data, people, AI and experiences on one place, CINNOX empowers organisations to design, craft, and unleash the power of 'X'perience in motion to create winning moments for teams and customers.
Pros and Cons
The platform offers a unified ecosystem for supersonic resolutions, which enables businesses to deliver faster, first-time resolutions.
The platform empowers teams with up-to-the-moment data, allowing businesses to have a finger on the pulse of customer expectations on every touchpoint from a unified, data-led platform.
CINNOX provides a powerful, start-in-a-minute, secure solution that's built to ensure business agility.
The passage lacks information about the pricing structure of the platform, making it difficult to assess whether it is affordable for businesses of all sizes.
The passage does not provide any information about the support provided by CINNOX, such as customer service and technical support.
The passage can be overwhelming with information, which might make it difficult for potential customers to understand the platform's capabilities and features clearly.
Missing a tool?
List it here

->
Frequently asked
questions
The best social selling software depends on your specific needs and goals. Popular options include Hootsuite, Buffer, and HubSpot. Evaluate features, pricing, social media platform integrations, and analytics capabilities to find the software that aligns with your social selling requirements.
Social selling software offers benefits such as lead generation, relationship building, personalized outreach, sales team collaboration, analytics, and increased sales productivity. It helps businesses connect with prospects on social media, build trust, and nurture relationships through targeted and personalized interactions.
The common use of social selling software is to help salespeople find and connect with potential customers on social media platforms such as LinkedIn, Twitter, and Facebook. It enables them to engage in conversations, share relevant content, build relationships, and ultimately generate leads and drive sales. It also provides features for analytics and tracking to measure the effectiveness of social selling efforts.
When selecting social selling software, consider features like social media integration, lead generation, customer relationship management, automation, analytics, listening and engagement tools, content sharing capabilities, collaboration features, training and customer support. These features will enable you to effectively leverage social media for sales and business growth.
Social selling software is used in various industries such as B2B services, technology, telecommunications, retail, healthcare, and more. It enables sales professionals to identify, target, and engage with potential customers through social media channels, providing a more effective and personalized sales approach.
The cost of social selling software depends on various features, providers, and the level of service required. It can range from free plans with limited features to paid plans starting at $25 to $500 or more per user per month. The cost varies based on the scale and level of support needed.
Yes, there are free social selling software tools available. Some popular options include Hootsuite, Buffer, and TweetDeck. These free plans often have limitations on features and users. However, they can be a good starting point for small businesses or those with basic social selling needs.
Social selling software is designed to be user-friendly, requiring minimal technical expertise. Basic computer skills and understanding of sales concepts are generally enough to get started. However, utilizing advanced features or integrations may require some technical knowledge or assistance from support resources.
How to use this page to find the right software
Identify your needs and requirements from the software. Consider factors like functionality, features, platform compatibility, budget, and any specific industry or personal preferences.
Based on your needs, prioritize the features or functionalities that are essential for your software.
Explore the website link of each software to gather more detailed information about it.
Boost sales performance with interactivity
🤝 Book demos and meetings inside emails
📈 Get user level analytics and events for better targeting
⚡ Collect feedback and no-show reasons with interactive forms
Early stage startup? These tools might help you
Better emails. less work.
super growth.